Fifa key sponsors Visa, adidas and Coca-Cola pile on pressure in wake of corruption scandal
The organisation's corporate partners face calls to make their voices heard
Adam Withnall
Thursday 28 May 2015 12:09 Comments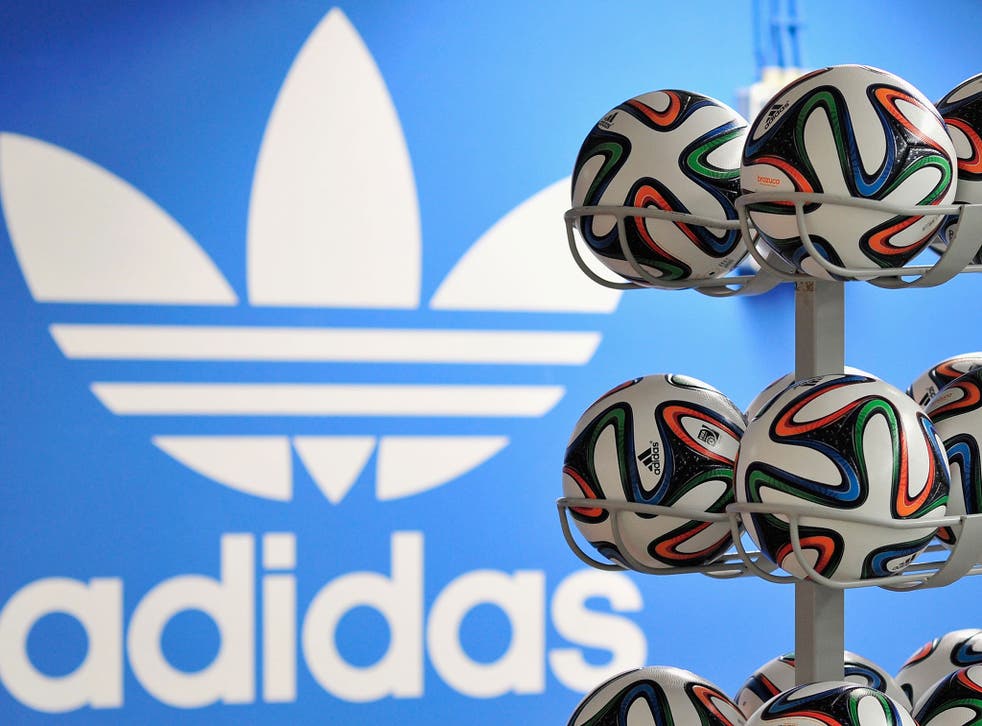 Fifa's major sponsors have put pressure on the organisation in the wake of an unfolding corruption scandal, after the launch of two criminal probes and the arrest of nine Fifa officials.
Visa, one of Fifa's biggest sponsors, has threatened to withdraw its funding altogether and described its "disappointment" with football's under-fire governing body as "profound".
Adidas, Fifa's oldest sponsorship partner, has also expressed concern, while Coca-Cola said the allegations of corruption had "tarnished" the image of the World Cup.
Cobus de Swardt, the managing director of anti-corruption campaigning group Transparency International, said the pressure was now on sponsors to make their influential voices heard.
"If you are putting many, many millions of euros into a business, then you definitely have a right and responsibility to demand that you are not tainted," de Swardt said.
The Fifa bigwigs facing charges

Show all 14
Visa
Visa's statement, the sternest from Fifa's main sponsors, called on the organisation to "take swift and immediate steps to address these issues within its organisation".
It said: "Our sponsorship has always focused on supporting the teams, enabling a great fan experience, and inspiring communities to come together and celebrate the spirit of competition and personal achievement – and it is important that Fifa makes changes now, so that the focus remain on these going forward.
"Should Fifa fail to do so, we have informed them that we will reassess our sponsorship."
Coca-Cola
Coca-Cola said the corruption scandal had "tarnished the mission and ideals" of the World Cup, revenues from which account for more than 90 per cent of Fifa's funding.
It said: "This lengthy controversy has tarnished the mission and ideals of the Fifa World Cup and we have repeatedly expressed our concerns about these serious allegations. We expect Fifa to continue to address these issues thoroughly."
Adidas
Adidas said it was "fully committed to creating a culture that promotes the highest standards of ethics and compliance, and we expect the same from our partners".
"Following [yesterday's] news, we can therefore only encourage Fifa to continue to establish and follow transparent compliance standards in everything they do."
McDonald's
McDonald's, one of Fifa's key second-tier sponsors, said it was already in contact with the organisation and that it "takes matters of ethics and corruption very seriously and the news from the US Department of Justice is extremely concerning".
Hyundai, Budweiser, Gazprom and Sony
Other key sponsors Hyundai, Budweiser and Gazprom are yet to issue statements on the scandal, while Sony announced towards the end of last year that it would not be renewing its deal after eight years as a sponsor - during which it paid out around $280 million.
Register for free to continue reading
Registration is a free and easy way to support our truly independent journalism
By registering, you will also enjoy limited access to Premium articles, exclusive newsletters, commenting, and virtual events with our leading journalists
Already have an account? sign in
Join our new commenting forum
Join thought-provoking conversations, follow other Independent readers and see their replies