Film reveals how kidnap victim Natascha Kampusch was raped by abductor
Girl held captive for eight-and-a-half years speaks of ordeal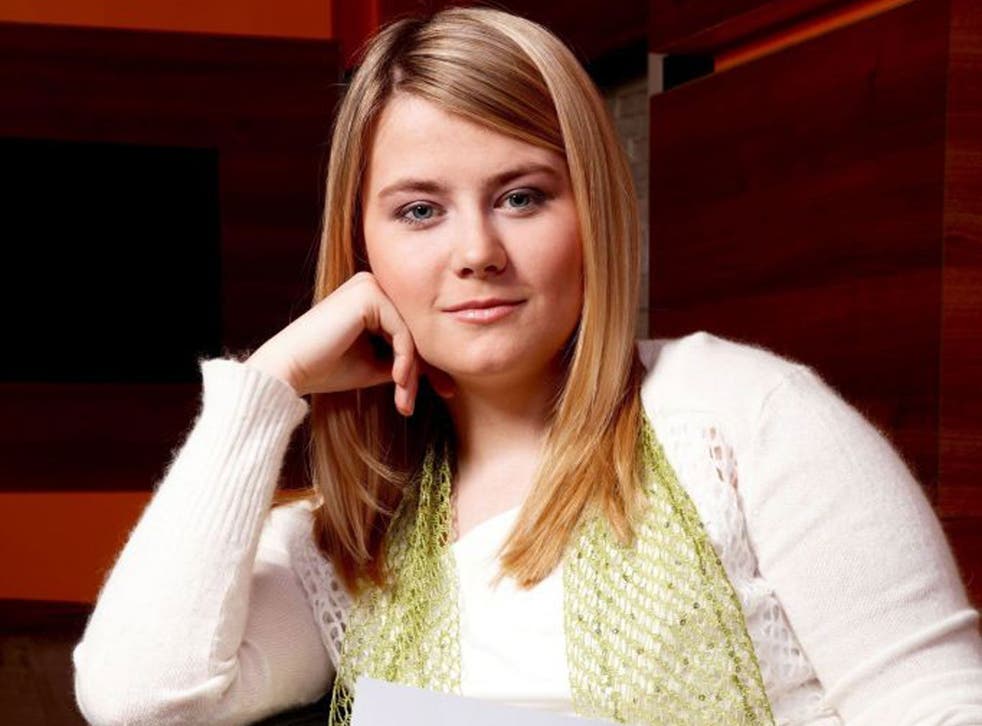 A new film telling the story of the Austrian kidnap victim Natascha Kampusch reveals for the first time that she was repeatedly raped by the man who abducted her as a schoolgirl and held her prisoner in a cellar beneath his suburban home for almost nine years.
3,096 Days, which takes its title from the amount of time Ms Kampusch was held in captivity, is released in Germany and Austria this week almost seven years after she managed to escape her ordeal.
Using disturbing footage of an actress playing the teenager, the film shows how her abductor, Wolfgang Priklopil, bound himself to his victim with cable ties and forced her to have sex with him.
"I now feel strong enough to tell the full story of my abduction," Ms Kampusch, who is now 25 years-old, says in the advance publicity for her film.
Ms Kampusch had always refused to respond to claims that she had sex with Priklopil, but in an interview last week she said he had decided to reveal the truth because the information had reached the "public domain" in the form of leaked police files.
There are several inconsistencies in the case, which have since prompted Austrian justice authorities to enlist the support of independent investigators from the FBI and German federal police.
Ms Kampusch was only 10 years old when Priklopil, a 44-year-old communications technician, snatched her off a Vienna street and bundled into the back of a van. She spent the next eight-and-a-half years imprisoned in a specially built underground cell beneath her tormentor's home.
In August 2006 she finally managed a sensational escape. Neighbours discovered the 18-year-old looking pale, emaciated and terrified as she hid in a next door garden. Later the same day Priklopil's headless corpse was found on a railway line just outside the Austrian capital.
Police took it for granted that Priklopil acted alone. Yet new evidence suggests that he may have had an accomplice.
The eyewitness account of Ischtar Akcan, then a 12-year-old schoolgirl, who is thought to have been the only person who saw Kampusch being abducted, suggests that another person was involved in the kidnapping. Ms Akcan, now 26, claims to have told police on six occasions that another man was sitting in the driving seat of Priklopil's van.
She has since testified under oath that police put her under intense pressure not to mention the existence of a second man.
Yet the most intriguing unanswered question concerns the mysterious "suicide" of Franz Kröll, the allegedly incorruptible Vienna police colonel who headed the investigation into the Kampusch case until 2010.
That year, the Vienna state prosecutor gave a press conference at which he declared that the Kampusch case had been solved and that Priklopil was the only perpetrator. Yet Kroll was absent.
Six months later the policeman's dead body was found slumped on a terrace outside his flat. Police concluded that he had shot himself in the head. But Kroll's brother Karl does not believe he committed suicide. He points out that a notebook the police colonel used daily to record his thoughts, had mysteriously disappeared without trace following his death.
The investigation continues.
Register for free to continue reading
Registration is a free and easy way to support our truly independent journalism
By registering, you will also enjoy limited access to Premium articles, exclusive newsletters, commenting, and virtual events with our leading journalists
Already have an account? sign in
Register for free to continue reading
Registration is a free and easy way to support our truly independent journalism
By registering, you will also enjoy limited access to Premium articles, exclusive newsletters, commenting, and virtual events with our leading journalists
Already have an account? sign in
Join our new commenting forum
Join thought-provoking conversations, follow other Independent readers and see their replies