Finland writes to 900,000 military reservists amid heightened tensions with Russia
Finnish Defence Forces deny 'crisis situation' warning is related to security situation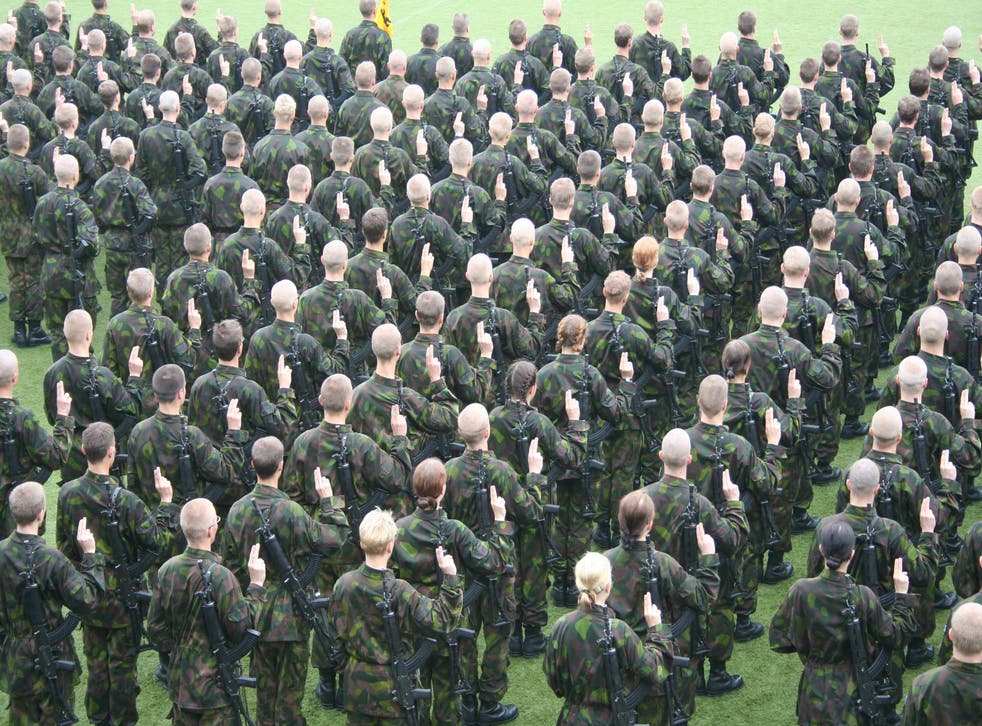 The Finnish military has sent letters to the country's 900,000 reservists and given them information about what their responsibilities would be in a "crisis situation".
Finland has an 833 mile long border with Russia, which also makes the bulk of the European Union's border with the state.
The move comes amid escalated air exercises between Nato and Russian warplanes with reports that the two blocs are routinely testing each other's borders in the Baltic and English channel.
A television announcement was also broadcast on Finnish channels reminding reservists that "conscription is the cornerstone of Finland's defence capability".
Finland's defence minister, Carl Haglund of the liberal minority language Swedish People's Party, denied the communications campaign was related to the security situation with Russia.
"The aim of this isn't to give out sort of message at all [to Russia]," he said, according to Finnish public broadcaster YLE.
9 controversial Putin quotes

Show all 9
A spokesperson for the Finnish Defence Forces told the news channel the campaign had been two years in the making and that is had nothing to do with the security situation in the country.
"The reservist letter is associated with our intention to develop communications with our reservists, and not the prevailing security situation," a spokesperson told the channel.
Finland is not a member of Nato.
The country has a small professional peacetime army but can call on a large reserve of conscripts in the event of a mobilization.
According to Andrej Illarionov, the Vladimir Putin's chief economic adviser from 2000 to 2005, the Russian president believes that parts of Finland should rightfully be under Russian control. The Russian government itself has not repeated such claims.
Register for free to continue reading
Registration is a free and easy way to support our truly independent journalism
By registering, you will also enjoy limited access to Premium articles, exclusive newsletters, commenting, and virtual events with our leading journalists
Already have an account? sign in
Join our new commenting forum
Join thought-provoking conversations, follow other Independent readers and see their replies