First commercially available mop and bucket on sale for €300 at Spanish auction house
The 1956 invention proved so successful that 60 million were sold in a little over a decade - but claims they helped women's struggle for equality are shaky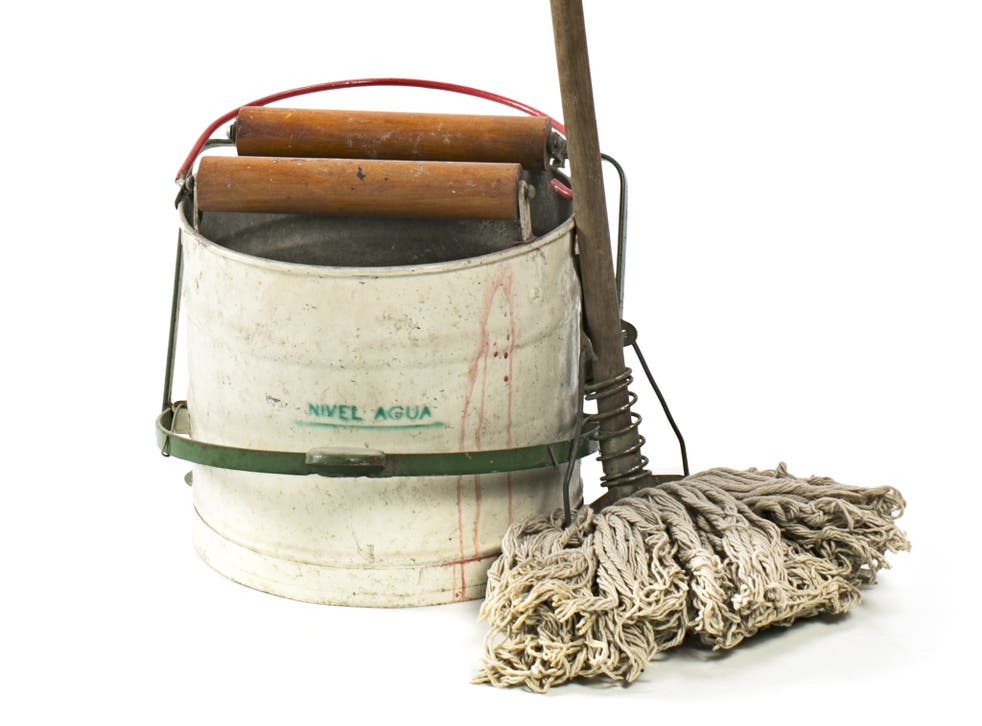 They're a household standard costing a few euros now, but when the first commercially available mop and bucket went on sale in Barcelona, the asking price was €300 (£215).
The English word "mop" has been around since the early 1500s and the article itself was patented in the US in the late 19th century.
But it was the Spanish inventor Manuel Jalon Corominas – creator of the two-piece disposable syringe – who conceived the modern mop and wheeled bucket in 1956.
His invention proved so successful that his company, Rodex, sold 60 million of the items in a little over a decade. In Spain alone, an estimated two million householders still use one every day. The modern version was designed to stop people hurting or infecting their knees and hands when scrubbing floors.
The 1.18-metre mop and matching bucket that went on sale at Balclis, the leading Spanish auction house in the international market, are reportedly among the earliest commercialised sets still in existence; only a few remain. Mr Jalon, an aeronautics engineer who died in 2011, based part of the design on his research into strengthening aircraft fuselages.
In Spain, where a recent study showed that men spend just a quarter of the time that women do on domestic tasks, the claims that Mr Jalon's invention helped women's struggle for equality are shaky. Pilar Jimenez Aragones, a policy adviser on equal opportunities, said: "Mops would only have been useful for women's liberation if men had started using them, too."
Register for free to continue reading
Registration is a free and easy way to support our truly independent journalism
By registering, you will also enjoy limited access to Premium articles, exclusive newsletters, commenting, and virtual events with our leading journalists
Already have an account? sign in
Register for free to continue reading
Registration is a free and easy way to support our truly independent journalism
By registering, you will also enjoy limited access to Premium articles, exclusive newsletters, commenting, and virtual events with our leading journalists
Already have an account? sign in
Join our new commenting forum
Join thought-provoking conversations, follow other Independent readers and see their replies