Chaos in Turkish parliament as brawl breaks out during security bill debate
Divisive bill would give police greater stop and search powers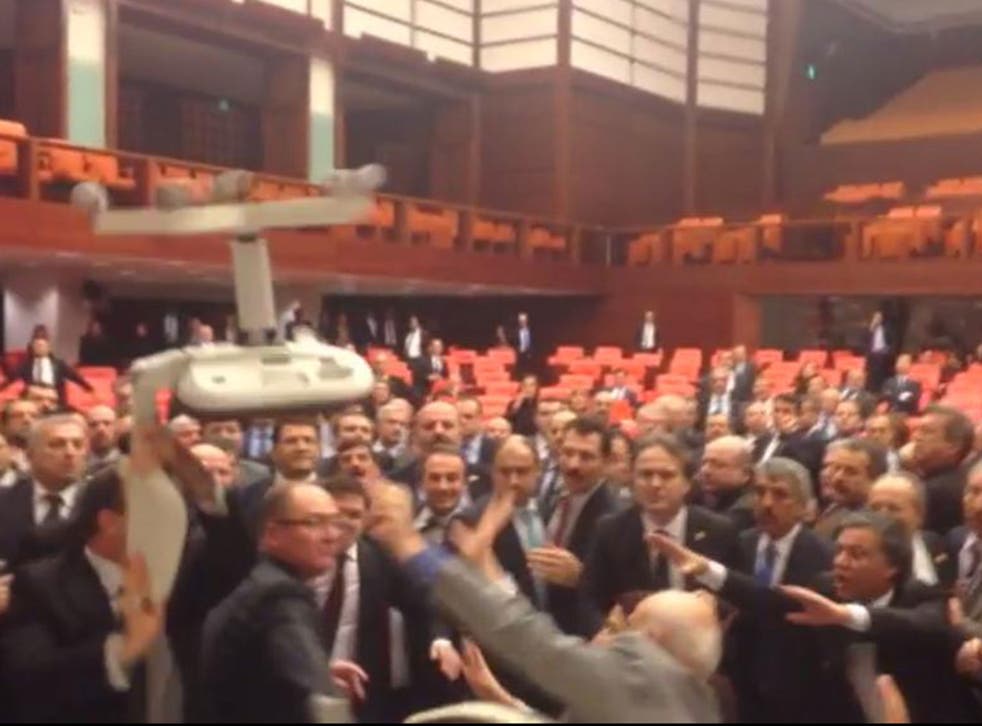 A chair was allegedly hurled and five people were injured when a brawl broke out in Turkish parliament on Wednesday.
The mass fight erupted when opposition legislators from the the ruling Justice and Development Party (AKP) deputies and MPs from the main opposition Republican People's Party (CHP) and the Peoples' Democratic Party (HDP) tried to delay the start of a debate on a divisive security bill that would allow police greater stop-and-search powers.
Mr Kurkcu said he had never seen anything like it before.
The Turkish government says the proposed measures are to give police heightened powers to break up demonstrations and to prevent deadly clashes from breaking out.
The bill would also expand police rights to use firearms and allow them to detain people for up to 48 hours without prosecutor authorisation.
However, President Recep Tayyip Erdogan's critics say the new measures are part of a wider bid to block mass demonstrations against him.
President Erdogan has in the past introduced measures to control internet freedom and faced protests across Turkey last year when he attempted to block access to Twitter and YouTube after users spread allegation of corruption ahead of elections.
Additional reporting by Associated Press
Join our new commenting forum
Join thought-provoking conversations, follow other Independent readers and see their replies