Flight delayed after Israeli passengers refuse to take off with Palestinian 'terrorists' on board in Greece
A group of passengers reportedly accused two people from East Jerusalem of being 'terrorists' in Athens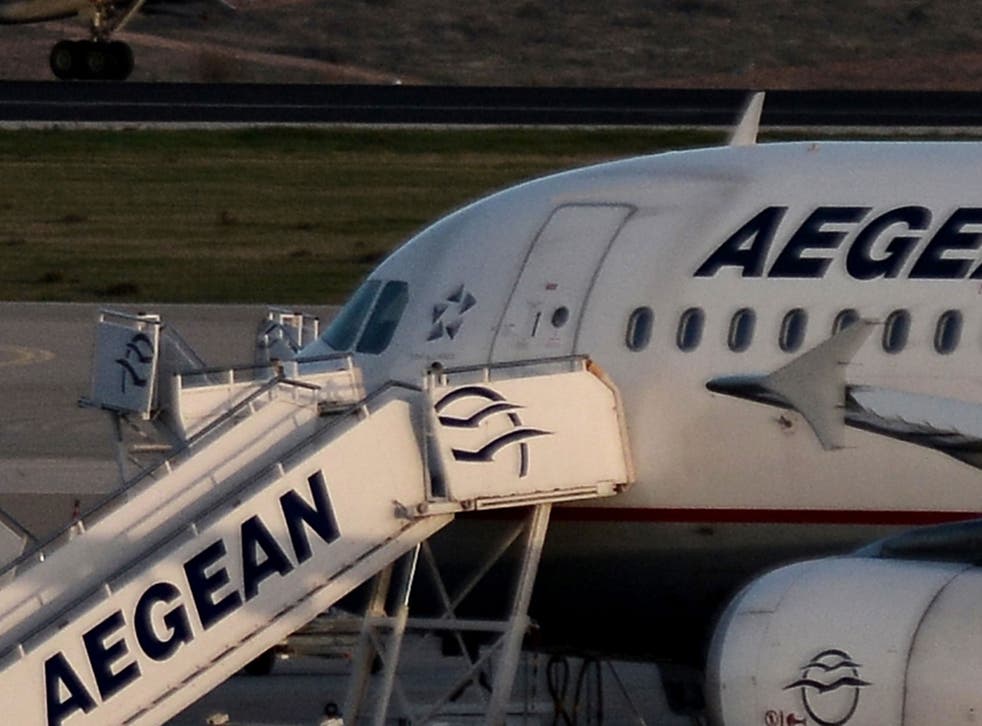 A flight from Athens to Tel Aviv has been delayed for almost two hours after a group of Israeli Jewish passengers refused to fly with Palestinians on board, reportedly accusing them of being "terrorists".
Aegean Airlines flight 928 was stuck on the tarmac on Sunday night as the altercation continued, with the Jewish passengers preventing the plane taking off by standing up until the two passengers they complained about were removed.
The Greek crew did not initially understand the cause of the dispute, Maariv newspaper reported, and continued with preparations as the two passengers from East Jerusalem were bombarded with accusations.
The complainants claimed the Israeli Arab citizens could be "terrorists", according to Israel Radio, and demanded to search their luggage even after they had left the aircraft, but were refused by stewards.
Tracking website Flight Aware shows the plane was due to take off at 10.30pm local time but did not leave for Tel Aviv until 00.24am.
A spokesperson for Aegean Airlines confirmed the incident, telling The Independent a small group of passengers had "very vocally and persistently asked for two other Israeli passengers to be checked for security issues".
"While it is indeed unfortunate that they were possibly racially profiling the customers, indeed their fellow Israelis, because safety must be first, the pilot did feel compelled to delay the flight call the police so to check again the two Israeli passengers documents and identities," she added.
The documents were found to be in order but the spokeperson said the delay had caused further unrest as a larger group of passengers reacted, despite assurances given by the crew.
The Palestinian passengers were offered a free hotel and flight the following day, which they accepted, and their luggage was taken out of the hold.
The Israeli–Palestinian conflict intensifies

Show all 10
"We also offered any other passenger of course the possibility to disembark in case they did not feel secure," the Aegean representative said, although those choosing to do so would not have been compensated.
"The whole episode, which did indeed delay the flight for more than 1 hour and 30 minutes, is very unfortunate and we are grateful that the two Israeli passengers affected did agree to fly the next day.
"We thank again the two passengers that agreed to disembark for their understanding and collaboration and we apologise for the whole episode."

The incident came as a wave of violence continues in Israel and the Occupied Palestinian territories, where 23 Israelis have been killed and 132 Palestinians, mostly said to be attackers, shot dead by security forces since the start of October.