Flights suspended after World War 2 bomb discovered at Dusseldorf Airport
Forty-one flights have been affected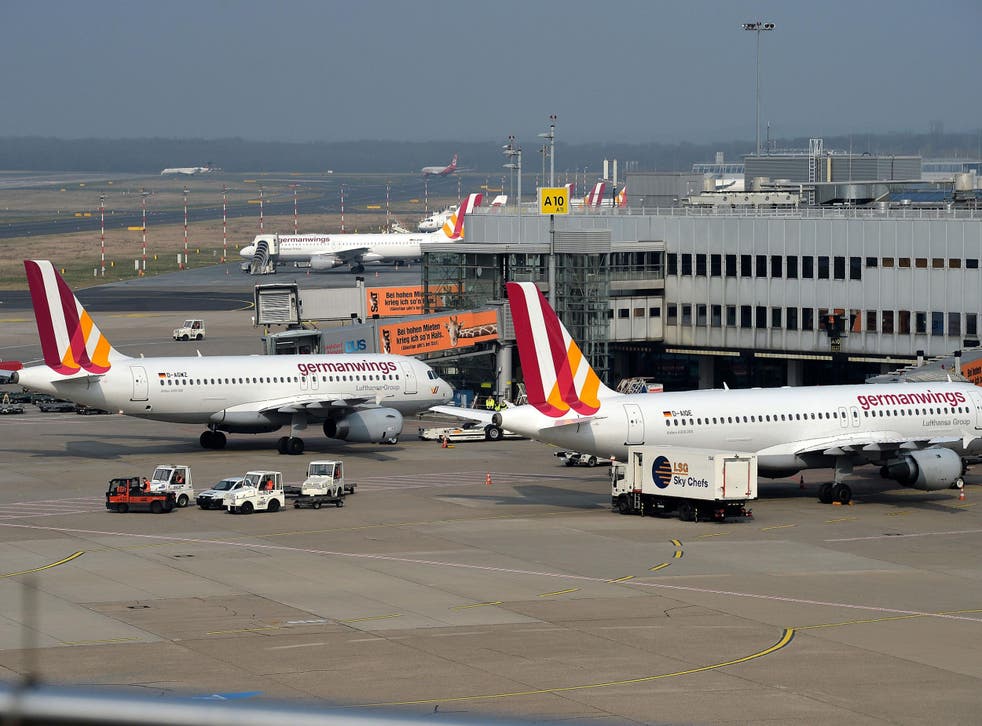 A World War II bomb has been destroyed in a controlled explosion after being discovered at Düsseldorf Airport, forcing flights to be suspended.
Two departures and five arrival flights were cancelled on Monday while the 275-pound bomb was destroyed, according to Associated Press.
Overall 41 flights were affected and delays are to be processed throughout the day, Germany's Bild reported.
After being found overnight authorities decided to dispose of the bomb at the site, located away from the airport's runway.
Sandbags were heaped around the site to dampen the force of the blast, DPA news agency reported.
The airport said over Facebook that experts destroyed the bomb at around 8:43 am.
Flights were suspended for roughly an hour before the detonation and resumed shortly after.
Unexploded bombs dating back to World War II are still commonly found in Germany.
Many local authorities have full-time teams in place to detect and diffuse them.
In 2011 45,000 people were forced to leave areas of Koblenz for the disposal of an unexpected Allied bomb in the largest evacuation of its kind in Germany since the end of the war, DPA reports.
Register for free to continue reading
Registration is a free and easy way to support our truly independent journalism
By registering, you will also enjoy limited access to Premium articles, exclusive newsletters, commenting, and virtual events with our leading journalists
Already have an account? sign in
Register for free to continue reading
Registration is a free and easy way to support our truly independent journalism
By registering, you will also enjoy limited access to Premium articles, exclusive newsletters, commenting, and virtual events with our leading journalists
Already have an account? sign in
Join our new commenting forum
Join thought-provoking conversations, follow other Independent readers and see their replies