Florence tourist death: Falling masonry kills Spanish visitor to Basilica di Santa Croce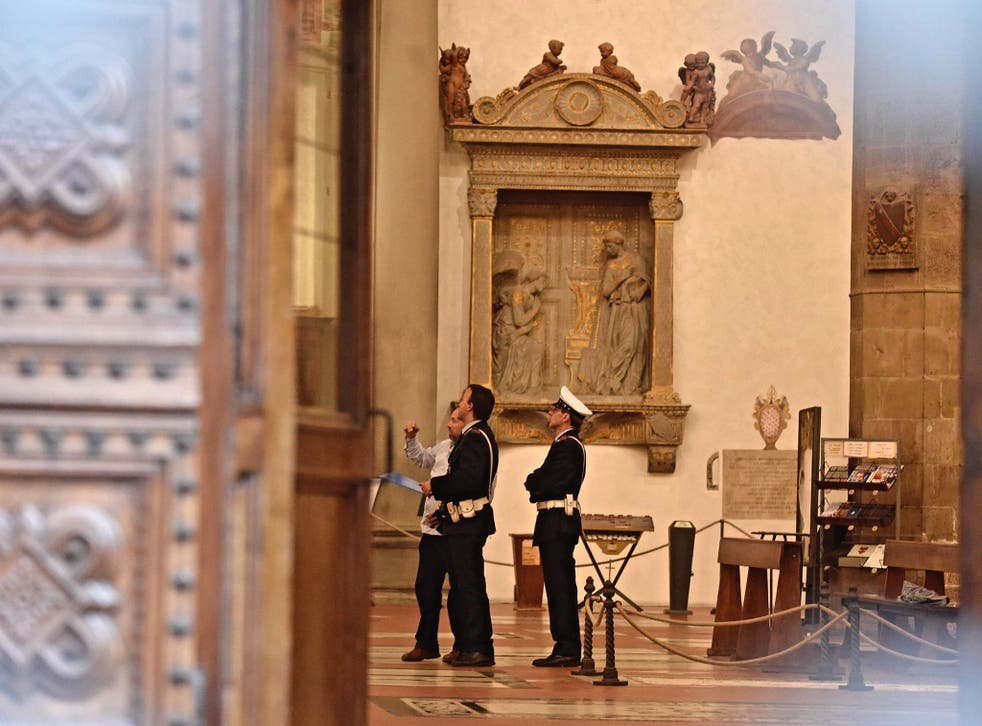 Falling masonry in one of Florence's most famous churches killed a 52-year-old tourist from Spain on Thursday, the Italian news agency ANSA reported.
The tourist and his wife were visiting the Basilica of Santa Croce, one of the Renaissance city's top tourist attractions, where such Italian luminaries as Michelangelo, Galileo Galilei and Niccolo Machiavelli are buried.
ANSA says he was struck in the head by a decorative element that dropped from a height of 20 meters (66 feet) in one of the church's aisles.
According to media reports the stone fragment was about 15 centimeters by 15 centimeters (six inches by six inches) and gave support to a beam.
Authorities were checking the stability of the gothic-era church, which was expected to remain closed to visitors at least through Friday.
Neither the Culture Ministry in Rome, officials at the church or police were immediately available to provide additional details.
AP
Join our new commenting forum
Join thought-provoking conversations, follow other Independent readers and see their replies