Former counter-terror chief who warned there 'may be jihadists in Calais camps' criticised by charity worker
'You would have to be the world's stupidest terrorist to try and enter Britain as a refugee'
Alexandra Sims
Monday 11 January 2016 18:41 Comments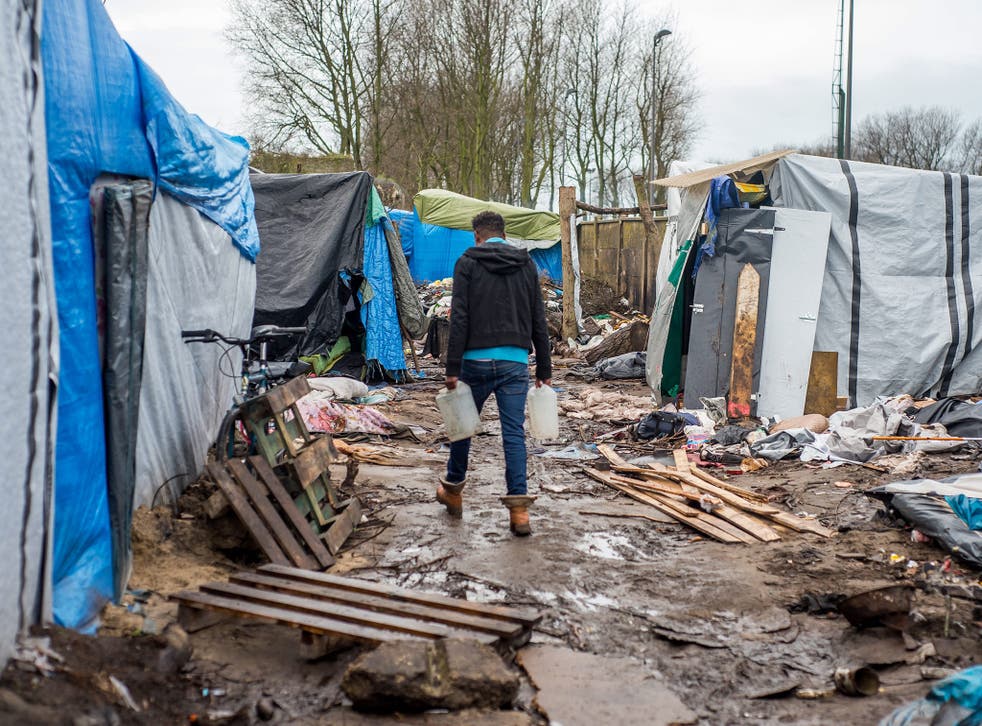 Claims by a former counter-terror chief that the so-called "Jungle" refugee camp in Calais may be a "potential hiding space" for jihadists have been refuted by a charity working at the camp.
Kevin Hurley, who led counter-terrorism at the City of London Police between 2001 and 2005, made the comments while visiting the camp with BBC London's Inside Out team.
Mr Hurley expressed concerns the camp was "completely un-policed" and could be a refuge for jihadis to "hide in plain sight" before "smuggling themselves into the UK."
"If I were a returning jihadi, I would smuggle myself in amongst this group; would easily get lost," said Mr Hurley.
However, Clare Mosley, the founder of Care4Calais - a UK charity created to support migrants in the camp - has labelled the remarks as "the most ridiculous thing I have ever heard".
Ms Mosley, who has worked as a volunteer in the "Jungle" since September 2015, told the BBC: "You would have to be the world's stupidest terrorist to try and enter Britain as a refugee, because when you come as a refugee you are subject to detailed background checks."
Care4Calais added today on Facebook: "The overwhelming experience of the Care4Calais team is that all the individuals we meet in the camp are just ordinary people who have experienced terrible things and desperately need our help, support and compassion."
"I do not believe that a terrorist would come to the UK to apply for asylum as a refugee; they would be fingerprinted and photographed, subject to detailed background checks and on-going monitoring and evaluation, as well as potentially being transferred to a detention centre.
"The people here in the camp fear ISIS and the like as much, if not more, than we do. ISIS is the reality they flee from."
In September the "jungle" camp, on the outskirts of Calais, was thought to be a temporary home for up to 4,000 men and around 350 women and children, however these numbers have grown in recent months.
Earlier in January police blocked aid to one of France's largest refugee camps at Grande-Synthe near Dunkirk, prompting a desperate appeal for help amid rapidly deteriorating conditions.
At least 24 hours of constant heavy rain devastated the camp and volunteers said local officers were refusing to allow them access to the camp with supplies to rebuild it.
Following a by-law put in place by the Dunkirk authorities at the end of December, the only aid allowed into the camp is food and clothing carried by hand.
Register for free to continue reading
Registration is a free and easy way to support our truly independent journalism
By registering, you will also enjoy limited access to Premium articles, exclusive newsletters, commenting, and virtual events with our leading journalists
Already have an account? sign in
Join our new commenting forum
Join thought-provoking conversations, follow other Independent readers and see their replies