Former dissident lands German presidency
Tony Paterson
Tuesday 21 February 2012 01:00 Comments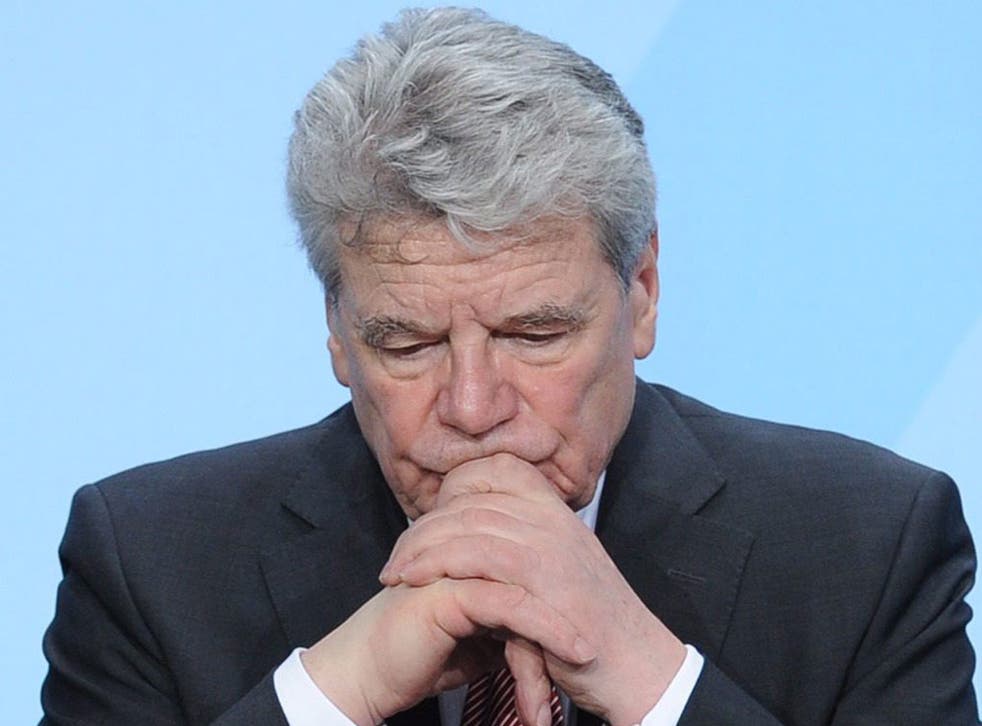 Germany's politicians and media gave a near-universal welcome to the nomination of the renowned former East German dissident Joachim Gauck for the post of President yesterday, hailing him as a moral authority to be reckoned with.
The 72-year-old former regime critic, who has been called "Germany's answer to Nelson Mandela", was selected for the largely ceremonial post by leaders of the country's main political parties – ending a presidential crisis that had dragged on since December.
Mr Gauck, right, a former Protestant pastor who became the head of reunified Germany's vast Stasi secret police archive, will replace his predecessor, Christian Wulff, who was forced to resign last Friday over a corruption scandal. Mr Wulff, 42, stands accused of accepting favours from entrepreneurs and attempting to muzzle the press. Germany's mass-circulation Bild newspaper described Mr Gauck as someone who "personally and politically" embodied all the qualities needed for the job.
"A good president should have clear values and defend them courageously," the paper wrote. "He should also be a figure who integrates East and West. Mr Gauck represents all that."
Mr Gauck, pictured, was born in 1940 in the East German port city of Rostock. His father, a merchant seaman, was arrested by the Communist authorities and dispatched to a Siberian gulag for suspected dissident activities. Mr Gauck said he knew East Germany was unjust from the age of nine.
He campaigned vigorously for the presidency in 2010, but Chancellor Angela Merkel insisted at the time her conservative political protégé, Mr Wulff, should be given the job. Ms Merkel is fully backing Mr Gauck this time.
Register for free to continue reading
Registration is a free and easy way to support our truly independent journalism
By registering, you will also enjoy limited access to Premium articles, exclusive newsletters, commenting, and virtual events with our leading journalists
Already have an account? sign in
Join our new commenting forum
Join thought-provoking conversations, follow other Independent readers and see their replies