Former Greek prime minister George Papandreou sets up new centre-left political party
Five PASOK MPs are expected to follow Mr Papandreou to the new party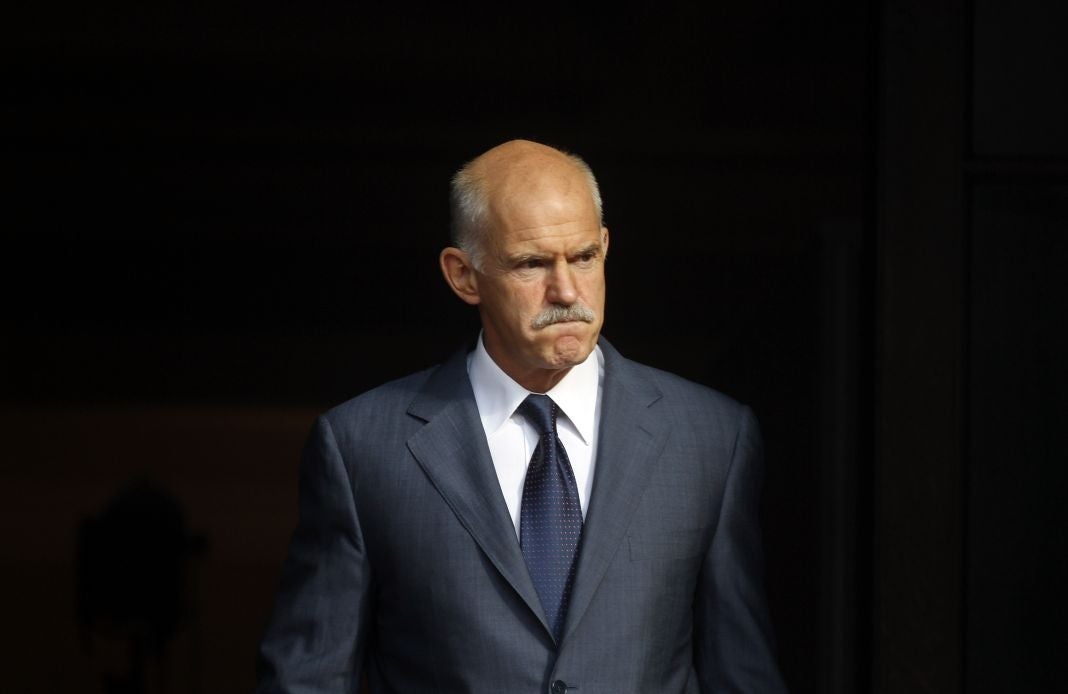 Former Greek Prime Minister George Papandreou has set up a new political party, he is set to formally announce today.
The new party, reported by the Greek media to be called the Democrat Socialists Movement, will be launched this afternoon at a museum in Athens.
Mr Papandreou led Greece's centre-left Panhellenic Socialist Movement (PASOK) party in a government until November 2011.
He resigned to make way for a grand coalition government between his old party PASOK, the centre-right New Democracy, and moderate left-wing party Democratic Left (DIMAR).
Five PASOK MPs are expected to follow Mr Papandreou to form his new party. Its details and logo were submitted to Greece's election authorities yesterday.
"From tomorrow, we will be taking part in the start of a movement which can and needs to respond to the major issues that affect the country and its people," the former PASOK leader said in a message yesterday.
Despite winning 44% in the 2009 election, PASOK is now polling around 5%, having faced collapse after supporting harsh austerity measures imposed by Greece's creditors.
It is unclear whether it will even gain enough support to gain any representatives.
The party has been supplanted on the country's mainstream left by SYRIZA, the Coalition of the Radical Left, which wants the cancellation of some of Greece's debts.
Polls show SYRIZA on course to win a snap election planned for a month's time.
Mr Papandreou is part of Greece's most enduring modern political dynasty, and is the third member of his family to serve as Prime Minister of the country.
PASOK said in a statement: "Unfortunately, [Mr Papandreou] is behaving like an heir who wants to destroy the PASOK that his father founded, the same party that honoured him by electing him its president and helping him become prime minister."
Join our commenting forum
Join thought-provoking conversations, follow other Independent readers and see their replies