Austria's far-right party FPÖ says some criticism of its Nazi links is 'justified'
Party sets up historical commission to investigate its past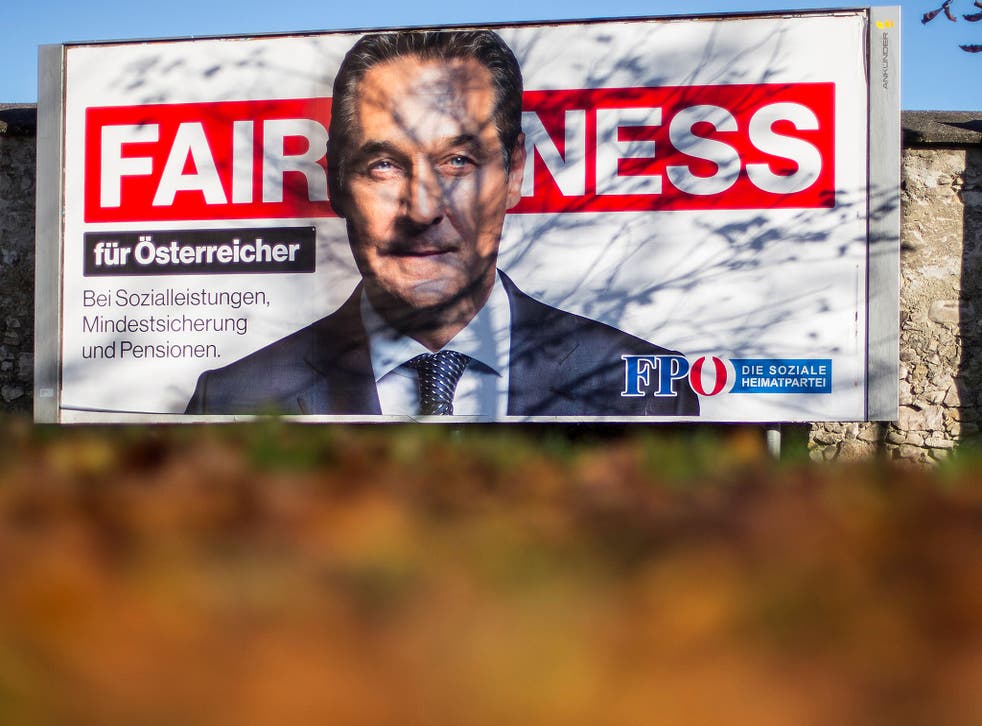 The Austrian far-right political party FPÖ has appointed a committee of historians to look into its history and give a definitive assessment of its links to the Nazis.
Walter Rosenkranz, the FPÖ's parliamentary group leader, said some criticism of the party had been "justified" and that it had a "special responsibility" because of its participation in the country's coalition government.
"There's been a lot of criticism of the FPÖ, much of it unjustified, some, we have to say, justified," Mr Rosenkranz told a press conference, according to the AFP news agency.
"We face the latent criticism that within the FPÖ Nazi and neo-Nazi ideas are tolerated.
"No, they are not tolerated and those who think they can impose such ideas on us have nothing to do in the party."
The FPÖ was founded by former Nazi officers, including Anton Reinthaller, its first leader, who was a member the SS.
It is currently serving as the junior partner in a coalition government with the ÖVP, a conservative party led by Austrian chancellor Sebastian Kurz. It came third in elections held last year, with 26 per cent of the vote.
Despite claims that it has left its Nazi links behind, the party has repeatedly caused controversy in recent years.
Just last month interior minister Herbert Kickl said he wanted to "concentrate" asylum seekers into special centres, causing outrage with his use of Nazi-linked terminology. Mr Kickl is still in post and said he did not mean to promote a "semantic discussion".
World news in pictures

Show all 50
At the start of this month a high ranking official, Udo Landbauer, resigned from his post after a newspaper revealed that a fraternity he once helped lead had distributed a songbook that joke about killing Jews.
Austria's main Jewish community group, the IKG, as well as Israel, boycott meetings with the FPÖ.
Join our new commenting forum
Join thought-provoking conversations, follow other Independent readers and see their replies