France bans citizens with 'jihadi links' from travelling abroad as it strengthens anti-terror laws
At least 250 young French people – and more than 1,000 European citizens – are believed to be fighting in Syria or Iraq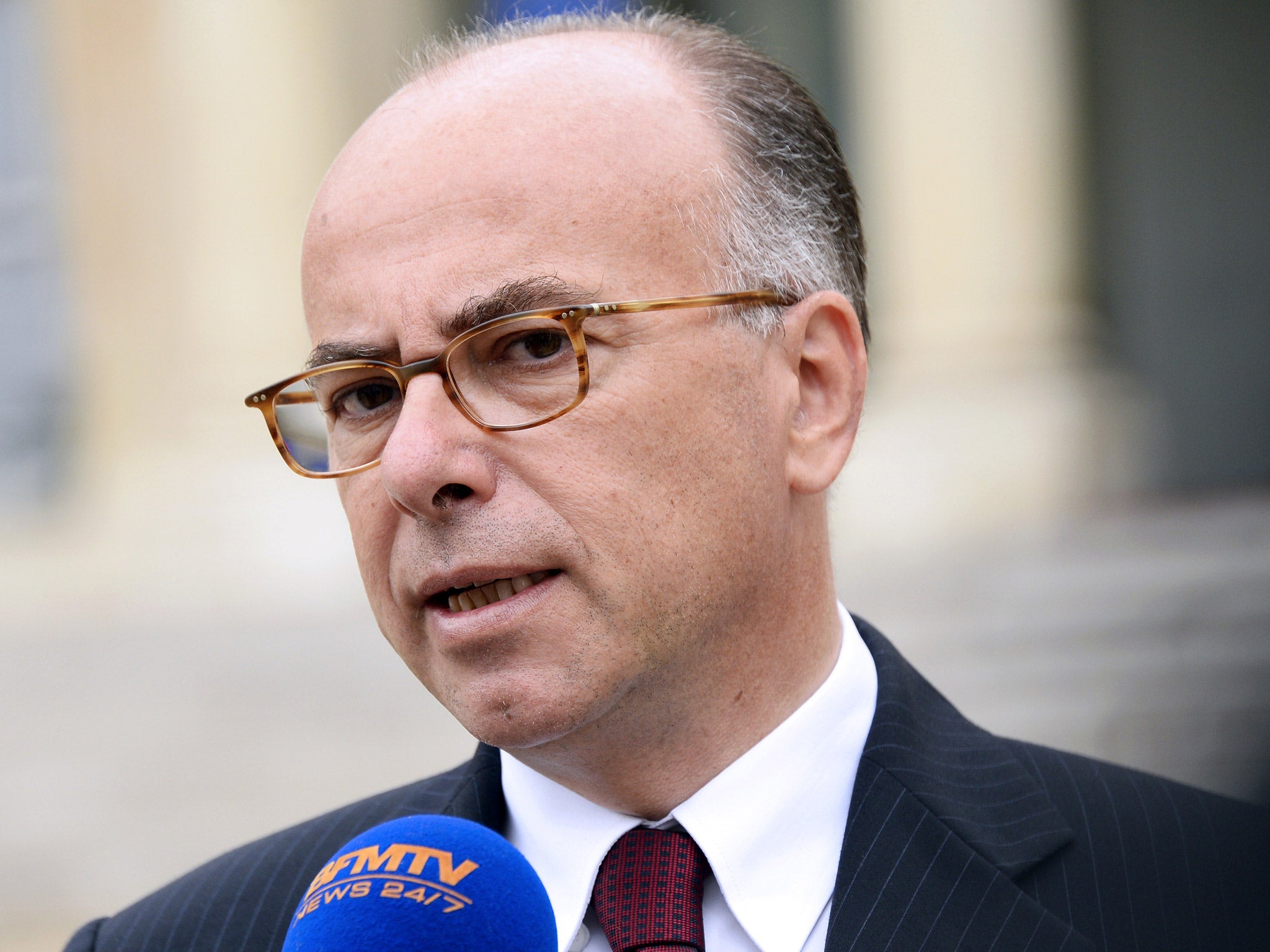 France will ban suspected jihadi recruits from leaving the country under strengthened anti-terror laws presented to the government today.
The Interior Minister, Bernard Cazeneuve, also wants to crack down on so-called "lone wolf" terrorists and close internet sites that preach jihad to young people.
The aim is to forestall attacks in France or the rest of Europe by French-born militants returning from jihadist movements in Syria and other countries. The proposed new law follows the arrest of Mehdi Nemmouche, the 29-year-old man who is suspected of killing four people at the Brussels Jewish museum in May after fighting in Syria with Isis.
At least 250 young French people – and more than 1,000 European citizens – are believed to be fighting in Syria or Iraq. Security services believe that about 100 of the French citizens plan to return in the near future.
The French and other EU governments are stepping up co-operation to intercept them when they try to return. Paris plans, however, to cut off the flow of new recruits.
The draft law presented to the cabinet by Mr Cazeneuve would give the authorities considerable independent powers to block websites that preach anti-Western jihad.
It would allow the French authorities to ban individuals from leaving the country indefinitely if they are suspected of planning to join a radical group abroad.
The new law – which has drawn criticism from civil rights groups – would also broaden existing anti-terror legislation to create a new offence called "individual terrorist enterprise". This would give France the power to take preventative action against so-called "self-radicalised" would-be terrorists.
In Milan on Monday, nine EU countries agreed to share intelligence and combat the preaching of jihad on the net. The EU counter-terrorism co-ordinator, Gille de Kerchove, said: "The recent developments in Iraq will have a 'pull' impact on would-be jihadists. Summer is a period when a lot of teenagers are out of university so they might be tempted to do the trip."
Join our commenting forum
Join thought-provoking conversations, follow other Independent readers and see their replies