France becomes first European country to label items from Israeli settlements
New guidelines say it would be misleading to claim goods from Palestinian occupied territories were produced in Israel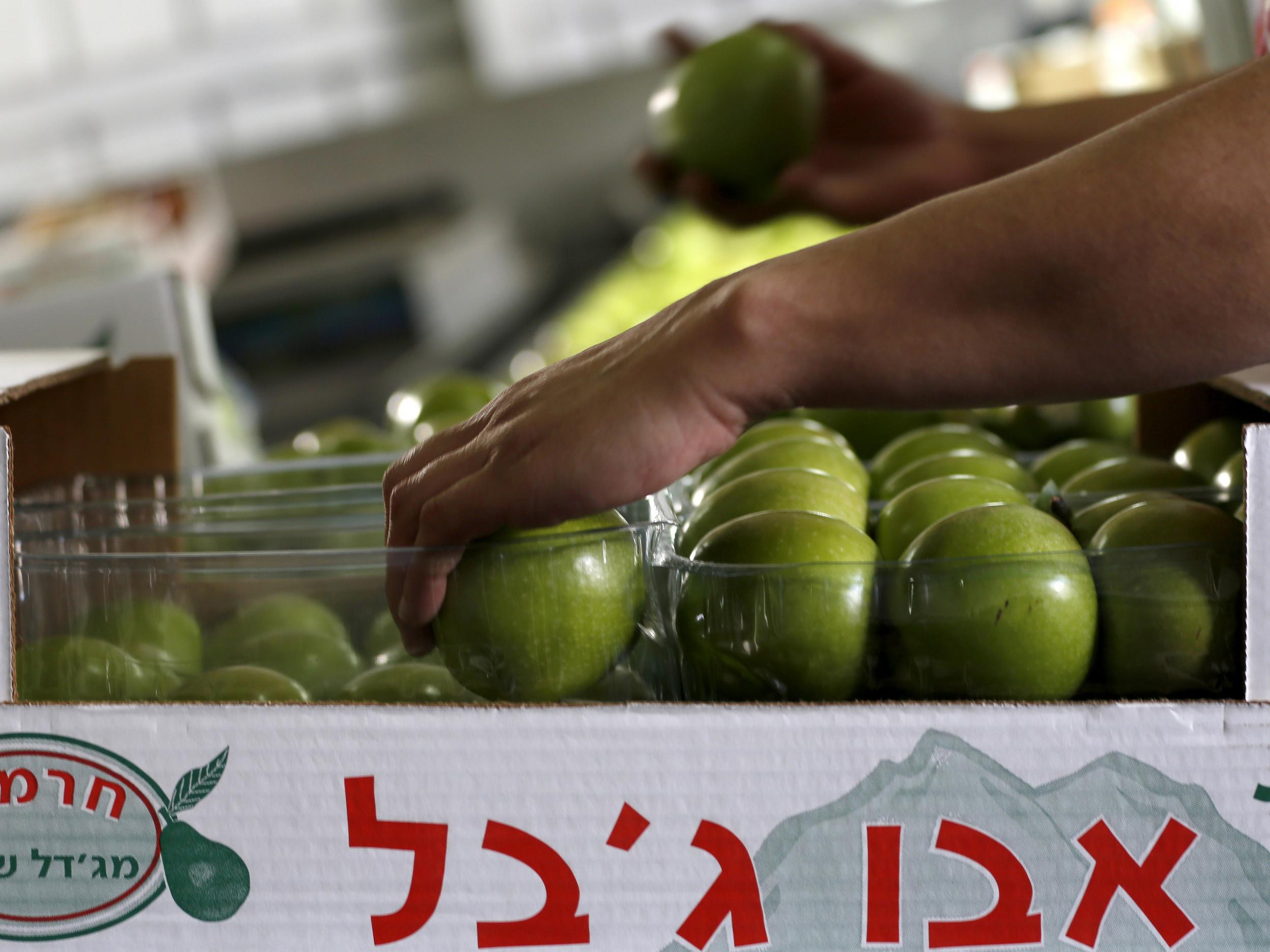 France has said goods from the Israeli occupied Palestinian territories must be labelled as such, prompting Israel to accuse the country of aiding a boycott of the Jewish State.
Paris published guidelines on enforcing European Union (EU) regulations on produce from the West Bank, including annexed east Jerusalem, which the international community considers occupied Palestinian land, and the Golan Heights, which Israel seized from Syria in 1967.
The EU ruled that products from Israeli settlements should be clearly labelled a year ago, but France is the first member state to enforce the decision, which sparked a diplomatic crisis with Israel at the time.
An advisory notice on the French Government website said: "Under international law the Golan Heights and the West Bank, including east Jerusalem, are not part of Israel."
It said labelling goods simply as "from the West Bank" or "from Golan Heights" without providing more details is "not acceptable". Instead goods must be clearly marked as coming from an "Israeli settlement," when that is the case, to avoid "the risk of misleading the consumer".
The Israeli Foreign Ministry responded by saying it "regrets that France, which actually has a law against boycotts, is advancing measures that can be interpreted as encouraging radical elements and the movement to boycott Israel".
It accused France of a "double standard" by focusing on Israel and "ignoring the other 200 territorial disputes around the world", the Local reported.
In November 2015, the EU infuriated Israel by adopting a motion declaring that products from settlements would have to be labelled as such across the bloc. The country suspended some co-operation with the union and a minister called the decision "disguised anti-Semitism".
European diplomats admitted in private that the strength of the Israeli response made many member states wary of issuing their own specific guidelines, the Local reported.
Hugh Lovatt, Israel coordinator at the European Council on Foreign Relations think tank, told the news site France was the first member state to act on the EU decision.
Mr Lovatt said France's frustration in recent months at Israel's refusal to attend a Paris-led peace conference, together with Israel's continued expansion of the settlements, could have motivated the move.
He added there had also been concerted action by French civil society and lawmakers.
The Israeli–Palestinian conflict intensifies
Show all 10
"The question is whether other member states follow the French example," he said. "EU states tend to act like a herd so yesterday's move may lead others to follow suit."
The guidelines come after Paris attempted to organise an international peace conference, in a bid to kickstart the Israeli-Palestinian peace process, which stalled in early 2014.
Israel refused to take part, saying an agreement should only be negotiated bilaterally between the two sides.
Join our commenting forum
Join thought-provoking conversations, follow other Independent readers and see their replies