France's Burkini ban to be probed by country's highest court
Ruling by State Council expected to set precedent for other towns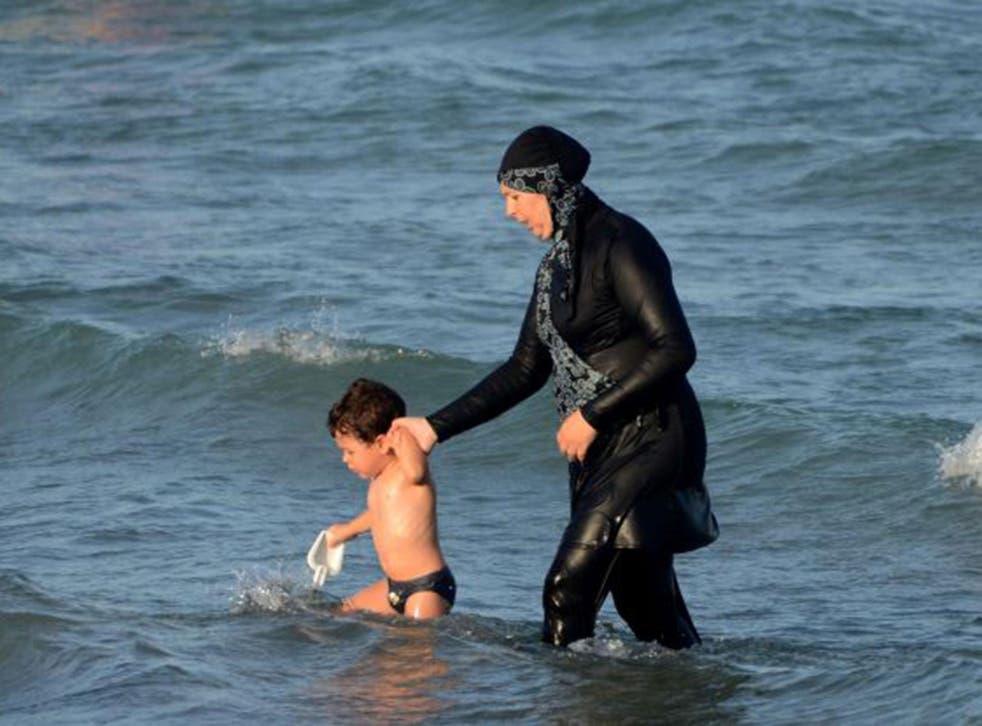 The ban on the full body "burkini" swimsuit by several towns in France is set to be scrutinised by the State Council, France's highest administrative court.
The ruling is expected to set a legal precedent for other towns in France.
A number of towns have moved to enforce bans on the burkini following heightened tensions in France following Islamist attacks in the country, including the lorry attack in Nice which left 84 people dead on Bastille Day.
A group called the Human Rights League (LDH) is appealing a decision by a lower court in Nice, which upheld a ban on the swimwear by the town of Villeneuve-Loubet.
On Monday the court in Nice ruled that the ban was "necessary, appropriate and proportionate" as a means of preventing public disorder in the wake of the spate of jihadi attacks, theLocal.fr reports.
The tribunal ruled that the swimwear was "liable to offend the religious convictions or non-convictions of other users of the beach", adding that it may "be felt as a defiance or a provocation exacerbating tensions" in the community.
But the LDH said the ban is a "serious and illegal attack on numerous fundamental rights", including freedom of religion.
Cannes, 18 miles from Nice, has also banned the burkini, and earlier this month the local government in Marseilles cancelled a women's burkini event citing security reasons.
France was the first country to ban use of the niqab, the Islamic face veil, in 2010, and has banned headscarves and overt religious symbols in state schools.
World news in pictures

Show all 50
France is one of the world's most secular countries with at least a fifth of citizens saying they are "convinced atheists". The country strongly separates religious and public life, and religious clothing and symbols have become a flashpoint in the national debate in recent years.
Join our new commenting forum
Join thought-provoking conversations, follow other Independent readers and see their replies