French officials try to ban private 'burkini' pool party
Local mayor Michel Amiel of Pennes-Mirabeau says he is 'shocked and angered' by event
Gabriel Samuels
Saturday 06 August 2016 00:48 Comments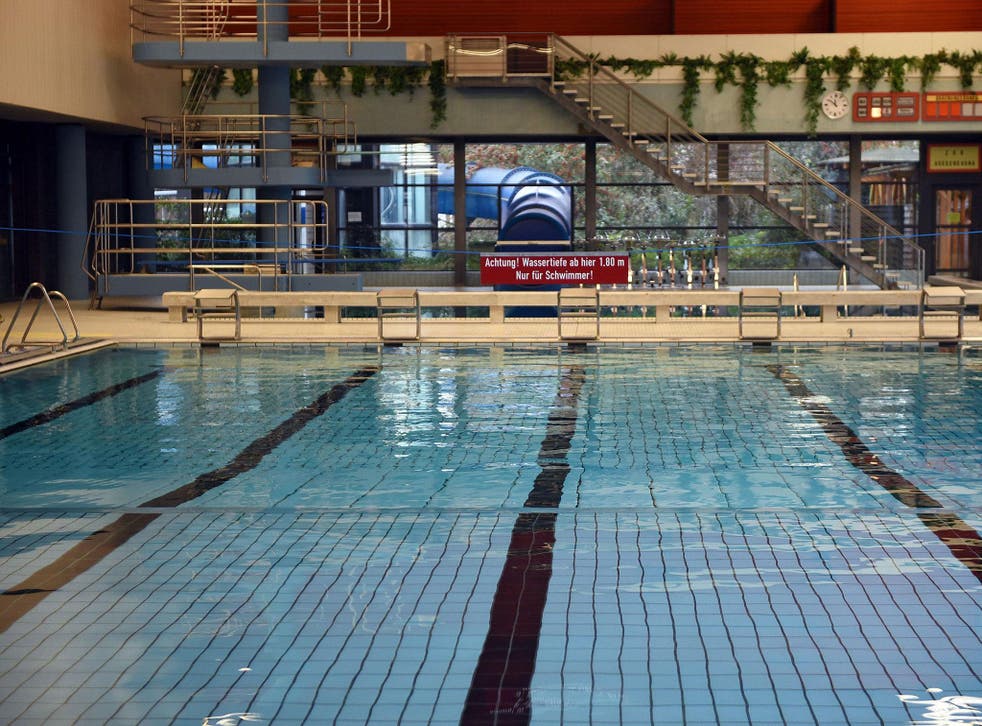 Officials in the south of France are trying to ban a 'burkini' pool party due to take place at a local water park, arguing the event is likely to lead to "public disorder".
Michel Amiel, Mayor of Pennes-Mirabeau, near Marseille, said he was "shocked and angered" that posters were being distributed advertising the private event on September 10th at the popular Speed Water Park, saying he saw it as a "provocation".
The party is organised by the Muslim community group Smile 13, advertising it as a chance for women to swim with their children - including boys up to the age of 10 - in private for eight hours while wearing the burkini swimming costume.
A poster for the event read: "We count on you to respect the AWRA (the body parts that must be covered according to Islamic law) and not come in a two piece (the body must be covered from the chest to the knees).
"The pool park has exceptionally allowed bathers to wear burqinis and jilbab de bains."
Mayor Amiel meanwhile said he was hoping to have the event cancelled as he disagreed with the principles under which it was organised.
"This is communalism, pure and simple," he told Le Parisien. "I'm taking up a city bylaw that can prohibit this event on the grounds that it is likely to cause public disorder."
The announcement of the party attracted criticism from far-right politicians, including Stephane Ravier of Front National, who claimed it represented a wider problem in France.
World news in pictures

Show all 50
"This Islamist day demonstrates that, outside of the comforting words of Muslim authorities, a certain number of Muslims are deciding among themselves to break away from our Republican model and put themselves outside our society," he said.
Other significant political figures in the area have argued that the event is contrary to France's legally-protected secular values.
Around 2,000 of France's 5 million Muslim citizens are thought to wear full veils, and the country has had a difficult history when it comes to Islamic dress.
France's swimming pools usually have strict rules forbidding people swimming in certain clothes and the 2004 law banned the wearing of the Muslim headscarf and other religious signs in public buildings.
The launch of the burkini by certain French brands in March this year was attacked in some circles, with some politicians describing the introduction of the swimming costume as "irresponsible".
Register for free to continue reading
Registration is a free and easy way to support our truly independent journalism
By registering, you will also enjoy limited access to Premium articles, exclusive newsletters, commenting, and virtual events with our leading journalists
Already have an account? sign in
Join our new commenting forum
Join thought-provoking conversations, follow other Independent readers and see their replies