France to shut down all coal-fired power plants by 2023
Two years before the UK has pledged to stop burning the fossil fuel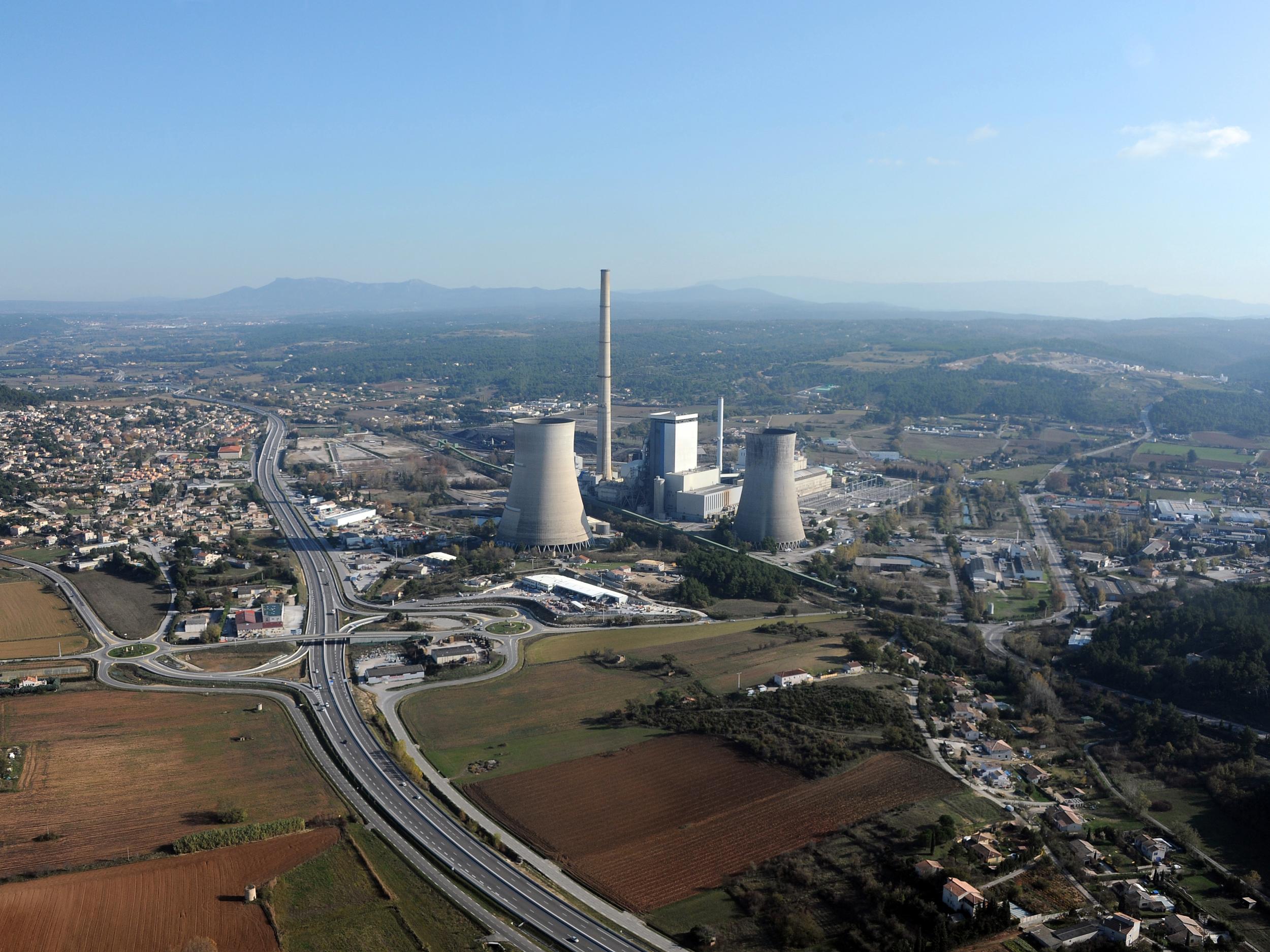 France will shut down all its coal-fired power plants by 2023, president Francois Hollande has announced.
Speaking at an annual UN climate change conference on Wednesday, Mr Hollande vowed to beat by two years the UK's commitment to stop using the fossil fuel to generate power by 2025.
Mr Hollande, a keynote speaker at the event in Marrakech, Morocco, also praised his US counterpart Barack Obama for his work on climate change, and then appeared to snub president-elect Donald Trump.
Mr Trump is reportedly seeking ways to withdraw from the Paris agreement, a global treaty to limit climate change.
"The role played by Barack Obama was crucial in achieving the Paris agreement," Mr Hollande said, before adding, in what has been perceived as a dig at Mr Trump, that becoming a signatory to the treaty is "irreversible".
"We need carbon neutrality by 2050," the French President continued, promising that coal will no longer form part of France's energy mix in six to seven years' time.
France is already a world leader in low-carbon energy. The country has invested heavily in nuclear power over the past few decades and now derives more than 75 per cent of its electricity from nuclear fission. It produces so much nuclear energy, in fact, that it exports much of it to nearby nations, making around £2.5 billion each year.
The mood in Marrakech has been described as defiant, with more world leaders backing the Paris agreement plan to cut greenhouse gas emissions, which came into force on 4 November, since Mr Trump's remarkable victory.
Germany has said it is to cut its greenhouse gas emissions by up to 95 percent by 2050, the UK has pledged to wipe out coal power by 2025, and Chinese president Xi Jinping said China would continue its fight against global warming "whatever the circumstances", although it stressed the importance of cooperation with the US.
Mr Trump has said in the past he believes global warming is a Chinese hoax to make US manufacturing less profitable, something the country's foreign minister Liu Zhenmin rebuked on Wednesday.
"I hope the Republican administration will continue to support the process of tackling global warming. We have to expect they will take a right and smart decision," Mr Zhenmin said.
Also in Marrakech was current US secretary of state John Kerry, who said he would continue his efforts to implement the Paris agreement until Mr Obama leaves office on 20 January.
"The evidence is mounting in ways that people in public life should not dare to avoid accepting as a mandate for action," Mr Kerry said.
10 photographs to show to anyone who doesn't believe in climate change
Show all 10
"Now the world's scientific community has concluded that climate change is happening beyond any doubt. And the evidence is there for everybody to see."
Over 300 leading US businesses have signed a statement calling on president-elect to support the Paris agreement.
Mr Kerry said the refusal to act on climate change was a "moral failure, and a betrayal of devastating consequences".
Join our commenting forum
Join thought-provoking conversations, follow other Independent readers and see their replies