France confirms negotiations with Gaddafi regime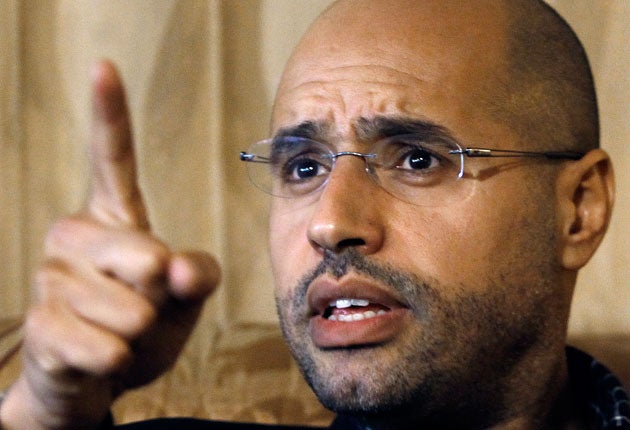 France confirmed yesterday that it was in indirect talks with the Gaddafi regime but denied claims that it was trying "directly" to negotiate a settlement of the Libyan conflict. Any solution must involve the departure from power of Colonel Muammar Gaddafi, the foreign ministry said.
Paris was attempting to clarify a series of apparently conflicting comments by French ministers before a parliamentary vote today on France's continuing involvement in the UN-Nato bombing campaign in Libya.
The French defence minister, Gérard Longuet, said on Sunday night that the rebels should be ready to talk to the Tripoli government, even if Colonel Gaddafi was in "another room in the palace" – an apparent weakening of the French, and Nato, position. The foreign minister, Alain Juppé, said yesterday that Paris remained adamant that Colonel Gaddafi must go.
"The question is not whether he leaves power but how and when," he said. The confusion was compounded by one of Colonel Gaddafi's sons, Saif al-Islam Gaddafi, who told an Algerian newspaper yesterday that Paris was in "serious negotiations" with Tripoli on an end to the conflict.
Amid persistent rumours that President Nicolas Sarkozy had demanded a Libyan "breakthrough" which he could announce to the nation on Thursday – Bastille Day – the comments produced a flurry of speculation and even a kind of repudiation by Washington.
A French foreign ministry spokesman, Bernard Valero, said yesterday afternoon that there had been no change in France's position. Paris was passing "messages" to Tripoli through the rebel National Transition Council, as it had been doing for weeks, he said. It was not taking part in direct negotiations with the Gaddafi government.
Join our commenting forum
Join thought-provoking conversations, follow other Independent readers and see their replies