France to change consent law so sex with 15-year-olds automatically considered rape, minister says
'What characterises a civilisation is also what is outlawed, and the ban on sexual relations of an adult with a child must exist'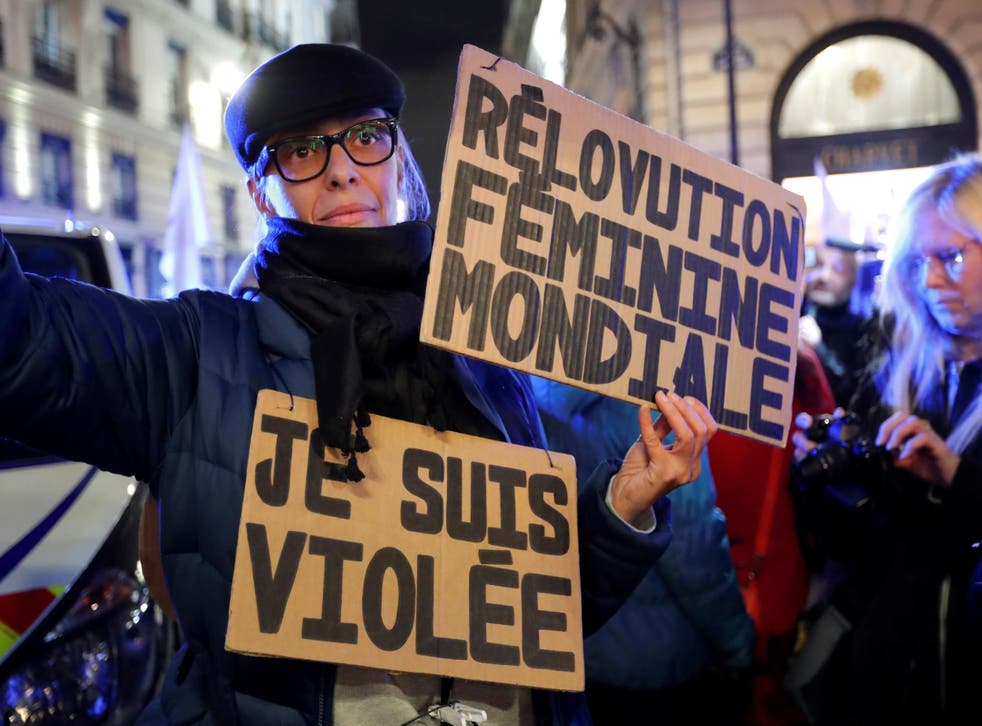 France will change the law so that sex before the age of 15 is automatically considered rape, the country's gender-equality minister has said.
The age of consent will be confirmed as 15, Marlene Schiappa has proposed – despite some backing for it being lowered to 13.
At the moment, prosecutors have to prove sex under that age was non-consensual to obtain a rape conviction, but that will change under the minister's new Bill.
The law would create a threshold, said Ms Schiappa, under which it would be considered the child had always been coerced.
"I think we must reaffirm the existing law that sets the age of sexual majority at 15, and make sure that there are trials for rape and not for sex assault," she said.
If the child was under 15, the new law would put the onus on the adult to prove the minor gave consent, instead of expecting the victim to prove they were coerced, threatened or surprised.
The reform is part of new legislation cracking down on sexual aggression such as street harassment.
It comes after a case in which a man of 29 who had sex with an 11-year-old girl was acquitted of rape because there was no evidence that she was coerced.
"What characterises a civilisation is also what is outlawed," the minister said. "The ban on incest must exist and the ban on sexual relations of an adult with a child must exist."
A debate over the age of consent has been heated for several months, with some, including Justice Minister Nicole Belloubet, suggesting it be set at 13.
World news in pictures

Show all 50
President Emmanuel Macron has said he favours setting the limit at 15.
"The Bill will contain a clause stating an age limit below which it will always be deemed that a child was forced," the minister told French weekly magazine l'Obs.
It will be presented to parliament for approval after being considered by the cabinet on Wednesday.
In the UK, the age of consent is 16 and in court there is "an irrefutable presumption of an absence of consent" in such cases.
Register for free to continue reading
Registration is a free and easy way to support our truly independent journalism
By registering, you will also enjoy limited access to Premium articles, exclusive newsletters, commenting, and virtual events with our leading journalists
Already have an account? sign in
Register for free to continue reading
Registration is a free and easy way to support our truly independent journalism
By registering, you will also enjoy limited access to Premium articles, exclusive newsletters, commenting, and virtual events with our leading journalists
Already have an account? sign in
Join our new commenting forum
Join thought-provoking conversations, follow other Independent readers and see their replies