'Scandal!' Fury in France at slow rollout of Covid-19 vaccine programme
Just 516 people had received a jab by Sunday, prompting a huge political row over why the rollout was so slow, reports Rory Mulholland in Paris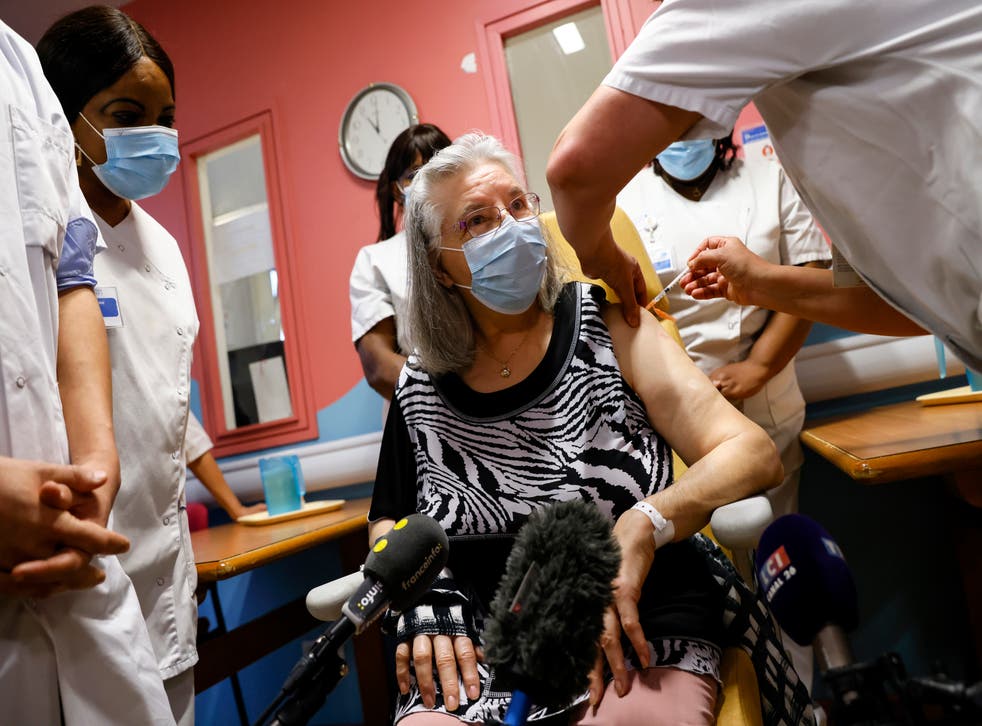 President Emmanuel Macron is under intense pressure to accelerate vaccine-sceptical France's inoculation campaign, whose tortuously slow start has been denounced as a "fiasco" and "bureaucratic sabotage".
Only a few thousand French people had received the Covid-19 vaccine by Monday, compared with 200,000 in Germany, after an EU-wide programme kicked off a week ago.
"This is the biggest fiasco we have ever seen in the health field," said epidemiologist and public health expert Martin Blachier. "A logistics fiasco and a communication fiasco," he told LCI news channel, adding that he suspected the government had caved in to the general practitioners' lobby.
Join our new commenting forum
Join thought-provoking conversations, follow other Independent readers and see their replies