France deploys aircraft carrier to fight Isis in Syria and Iraq
France says it continues to seek political solution in Syria - without Assad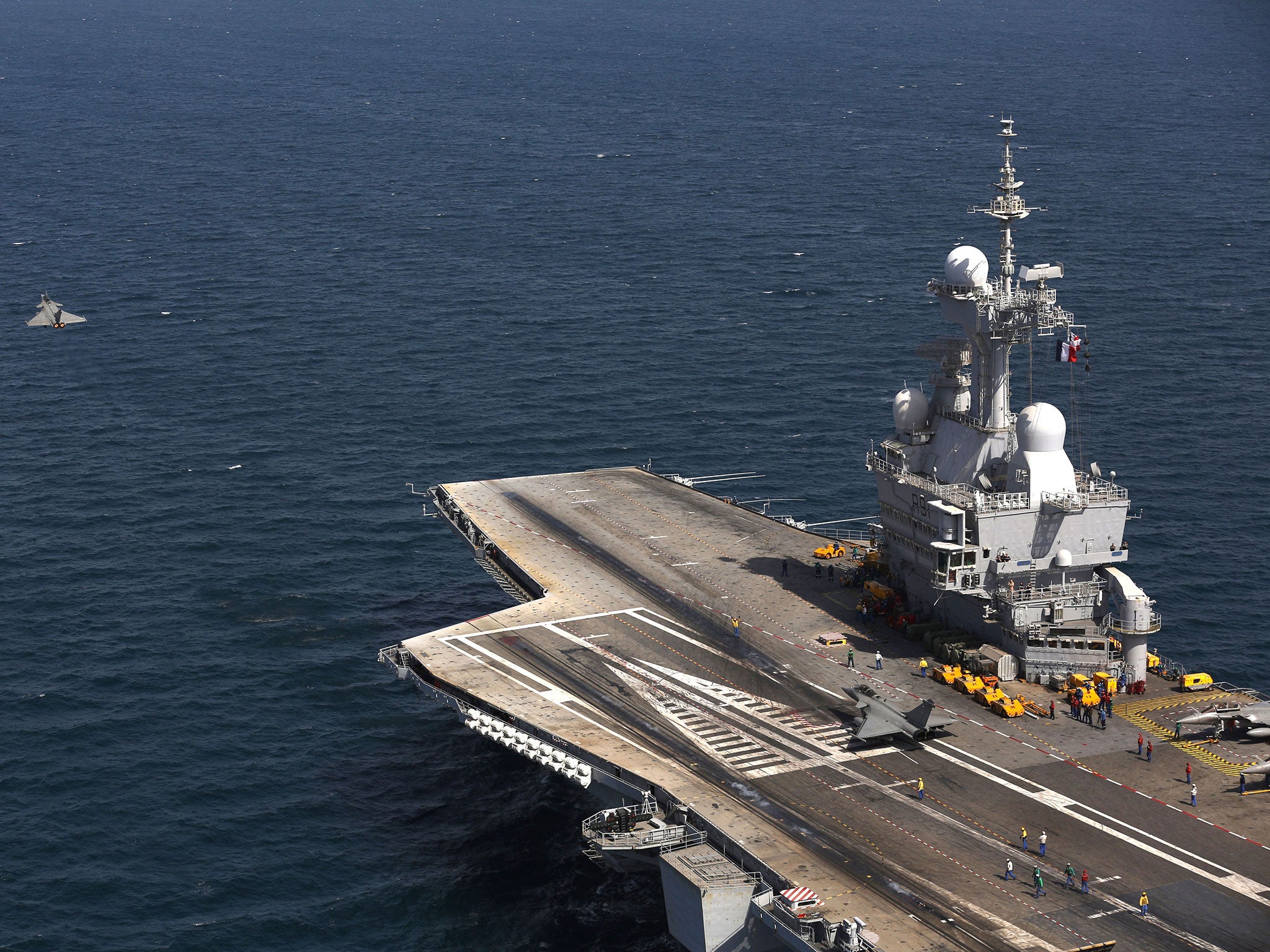 France has announced that it will deploy its only aircraft carrier to boost its efforts in the fight against Isis.
In a statement by the French presidency following a meeting of its defence cabinet, the government said the Charles de Gaulle warship would be sent to the eastern Mediterranean for operations against Isis in both Syria and Iraq.
"The deployment of the battle group alongside the Charles de Gaulle aircraft carrier has been decided to participate in operations against Daesch and its affiliate groups," the statement said after a defence cabinet meeting, referring to the Arabic acronym for Islamic State.
The statement added that Paris supported efforts to reach a political transition in Syria, but that Syrian President Bashar al-Assad in no way could be part of the country's future.
The "battle group" appears to refer to the fleet which normally accompanies the CDG carrier. Reuters reported that this usually includes an attack submarine, a refuelling ship and several frigates.
The Charles de Gaulle is the largest warship in western Europe, and the only nuclear-powered aircraft carrier outside the US fleet. It can support up to 40 fixed wing aircraft and helicopters.
France launched its first air strikes against Isis in Syria in late September, in what was described as an act of self defence. "We will strike each time that our national security is at stake," the French presidency said.
Join our commenting forum
Join thought-provoking conversations, follow other Independent readers and see their replies