France's pandemic death toll to pass 100,000
'It is a figure we thought would never be reached'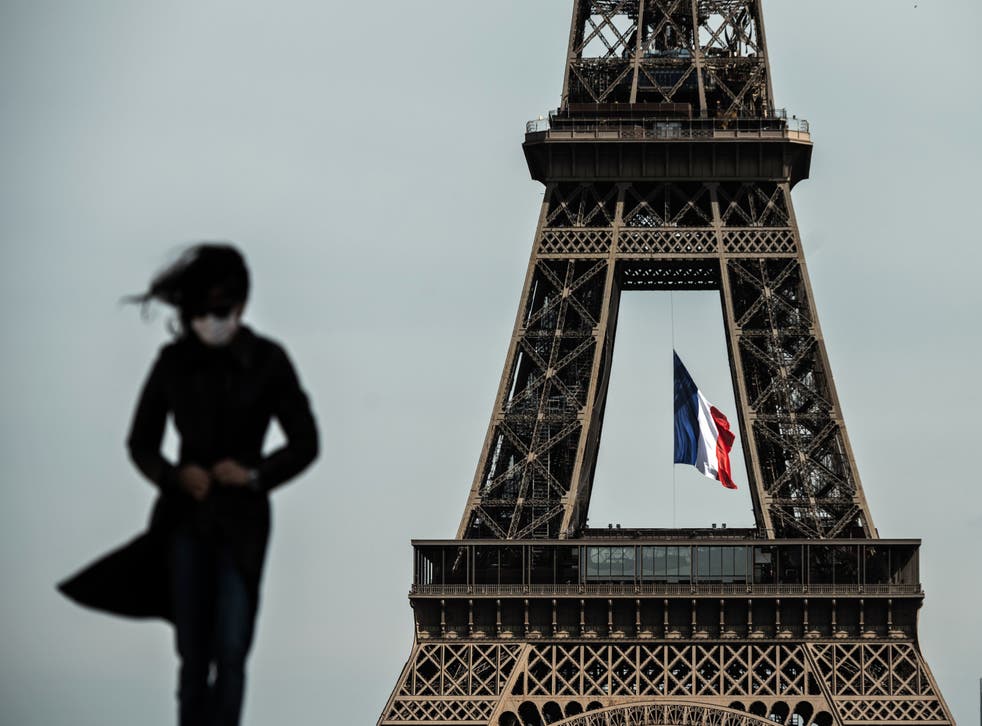 France's death toll from Covid-19 is expected to pass 100,000 on Thursday, which would make the European country the eighth in the world to pass the symbolic mark.
Only the United Kingdom and Italy have so far reached 100,000 deaths from coronavirus in Europe. This number has been called "an important threshold" by Lionel Petitpas, president of the association "Victims of Covid-19," the Associated Press reported.
On Wednesday evening the cumulative death toll in France had reached 99,777 and is expected to hit 100,000 deaths on Thursday. Indeed, French health authorities have been reporting around 300 new covid-related deaths daily.
Mr Petitpas said that the figure "is piercing a lot of minds. It is a figure we thought would never be reached."
He added that families of victims "want the government to make a collective gesture to recognise our collective loss," having lost his wife Joelle to the virus last March.
The country's president Emmanuel Macron told Le Parisien newspaper that he thinks about all of the people who died in the pandemic as well as their families.
Mr Macron called the pandemic "so cruel" especially to those "who sometimes were not able to accompany, during the last moments and in death, a father, a mother, a loved one, a friend."
However, the French president praised how the country of 67 million had "united" in the face of the pandemic.
It is thought by experts that the 100,000 mark is an underestimate by several thousands at least.
Experts say this is because people who die at home, or in locations such as psychiatric units or chronic care facilities, sometimes do not have Covid-19 recorded on their death certificates, even if they did die from the disease.
A spokesperson for the French government Gabriel Attal has suggested that it is too soon to set a date to honour those who have died from the virus, since the country is now yet again fighting a rapid rise in Covid-19 case numbers.
He said: "There will be an homage for sure, a national mourning for the victims of Covid-19," adding: "That time will come."
France was yet again plunged into a third, partial lockdown at the start of the month as infection rates surged.
Restrictions have included closing schools, a domestic travel ban as well as shutting most non-essential shops and come over a year since the French president first declared "war" on the virus.
A nationwide overnight curfew has been in place in France since mid-December, and all France's hospitality sector has remained shut since October.
Mr Attal suggested the government plans to lift restrictions around mid-May, while schools are set to gradually reopen from 26 April.
Meanwhile, Mr Macron will hold a meeting on Thursday to plan the gradual reopening.
France has now given roughly 17 per cent of its population at least one dose of the coronavirus vaccine. This puts it just behind neighbouring countries Belgium and Italy. 
France has so far reported over 5.1 million infections due to Covid, making it the country in Europe with the highest number of confirmed infections.
Join our new commenting forum
Join thought-provoking conversations, follow other Independent readers and see their replies