French police 'danced to Macarena' at leaving party during Covid curfew
Secret party took place 'without any respect to social distancing'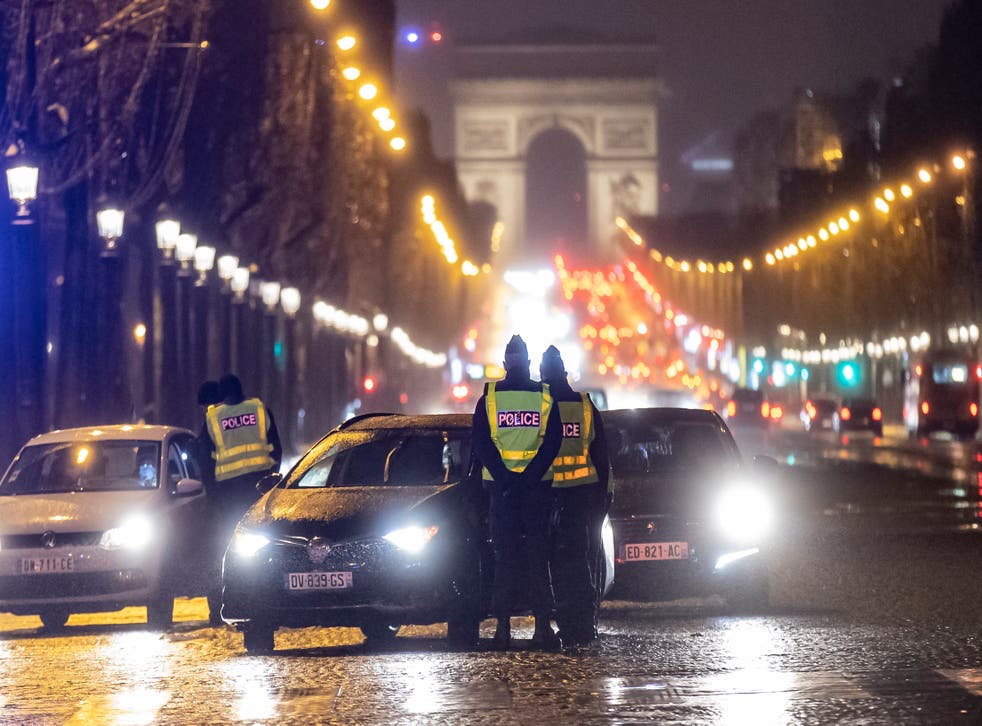 Police officials are facing sanctions over a party held at a police station in France, where they were filmed dancing the Macarena and flouting coronavirus rules.
An inquiry has been launched over a leaving party which took place in a suburb of Paris "without any respect to social distancing measures", according to authorities. 
The event at the police station in Aubervilliers, a suburb in the northeast, was organised while there is a curfew in place, Paris police said.
"Administrative penalties will be taken against those who took part," police said.
At least two dozen French police officials are facing internal punishment over the leaving party, where people were filmed dancing in a non-socially distanced fashion.
A police headquarters spokesperson said those involved in the party have been ordered to file reports on their actions and "sanctions are planned" — but would not share details of any planned punishments.
Parties and other "convivial gatherings" are banned in all police facilities, while masks and social distancing are required and the number of people allowed in any room is limited to keep the virus at bay, the spokesperson said.
In a video of the event posted by online media Loopsider, several people are seen dancing closely together without masks in a crowded room.
The video prompted criticism at a time when French police are out every night enforcing a curfew lasting from 6pm until 6am.
During this time, those in metropolitan France can only leave their house for a set list of reasons — including commuting to work and walking a pet within 1km of their property - and with a certificate.
Shops are allowed to open during the day but must shut at 6pm, while bars, restaurants, gyms and theatres remain closed under coronavirus restrictions.
On Thursday, the French health minister warned the tighter curfew introduced earlier this month has not managed to curb the spread of Covid-19.
The virus is circulating more quickly every week and tensions on the hospital system are mounting, Olivier Veran said.
More than three million Covid-19 cases and 74,000 deaths have been reported in France since the start of the pandemic.
Additional reporting by agencies
Register for free to continue reading
Registration is a free and easy way to support our truly independent journalism
By registering, you will also enjoy limited access to Premium articles, exclusive newsletters, commenting, and virtual events with our leading journalists
Already have an account? sign in
Register for free to continue reading
Registration is a free and easy way to support our truly independent journalism
By registering, you will also enjoy limited access to Premium articles, exclusive newsletters, commenting, and virtual events with our leading journalists
Already have an account? sign in
Join our new commenting forum
Join thought-provoking conversations, follow other Independent readers and see their replies