Terror investigation launched after woman stabbed to death in French police station
'Police are symbols of the republic. They are France,' says regional president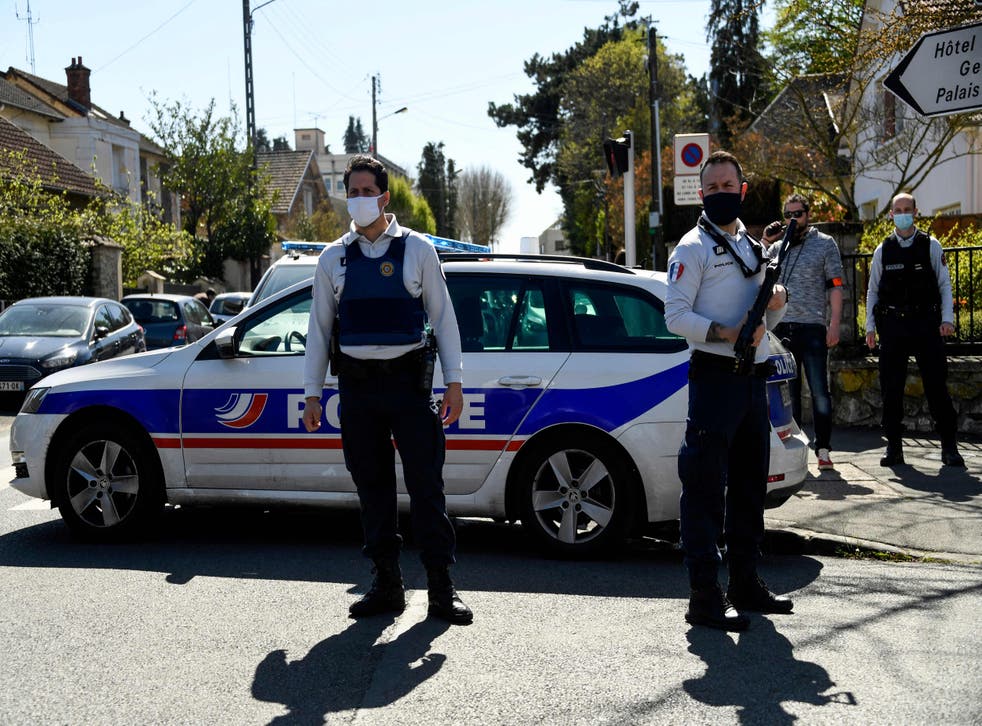 Leer en Español
Anti-terror police in France have opened an investigation into the fatal stabbing of a woman working at a police station in Rambouillet, near Paris.
The 36-year-old attacker was shot and killed by officers nearby.
The national anti-terrorism prosecutor's office said it had taken over the case, opening an investigation into the murder of a person of public authority in relation with a terrorist group.
The identity of the attacker was not released.
The 49-year-old victim was an administrative employee in the station, a police spokesperson said.
"France has lost one its everyday heroines in a barbaric gesture of infinite cowardice," prime minister Jean Castex said on the scene of the attack.
Valerie Pecresse, the president of the Paris region, said "the face of France" was targeted.
"Police are symbols of the republic. They are France," she said.
The attack took place just inside the police station in Rambouillet, a town southwest of Paris, and about 750 metres from a former royal estate that is sometimes used for international peace negotiations.
Police cordons ringed the area after the stabbing.
The attacker was of Tunisian nationality and living in France on legitimate papers.
There was no immediate indication he had cried any Islamist or Islamic slogans, a security official said.
He was not previously known to France's security agencies, a third security source added.
France has seen deadly attacks against police in the past, including some by Islamic extremists.
Friday's attack came six months after an Islamist teenager beheaded a school teacher in Conflans, another Paris satellite town.
Join our new commenting forum
Join thought-provoking conversations, follow other Independent readers and see their replies