France votes against setting minimum age of sexual consent amid backlash
President Macron accused of missing opportunity to protect minors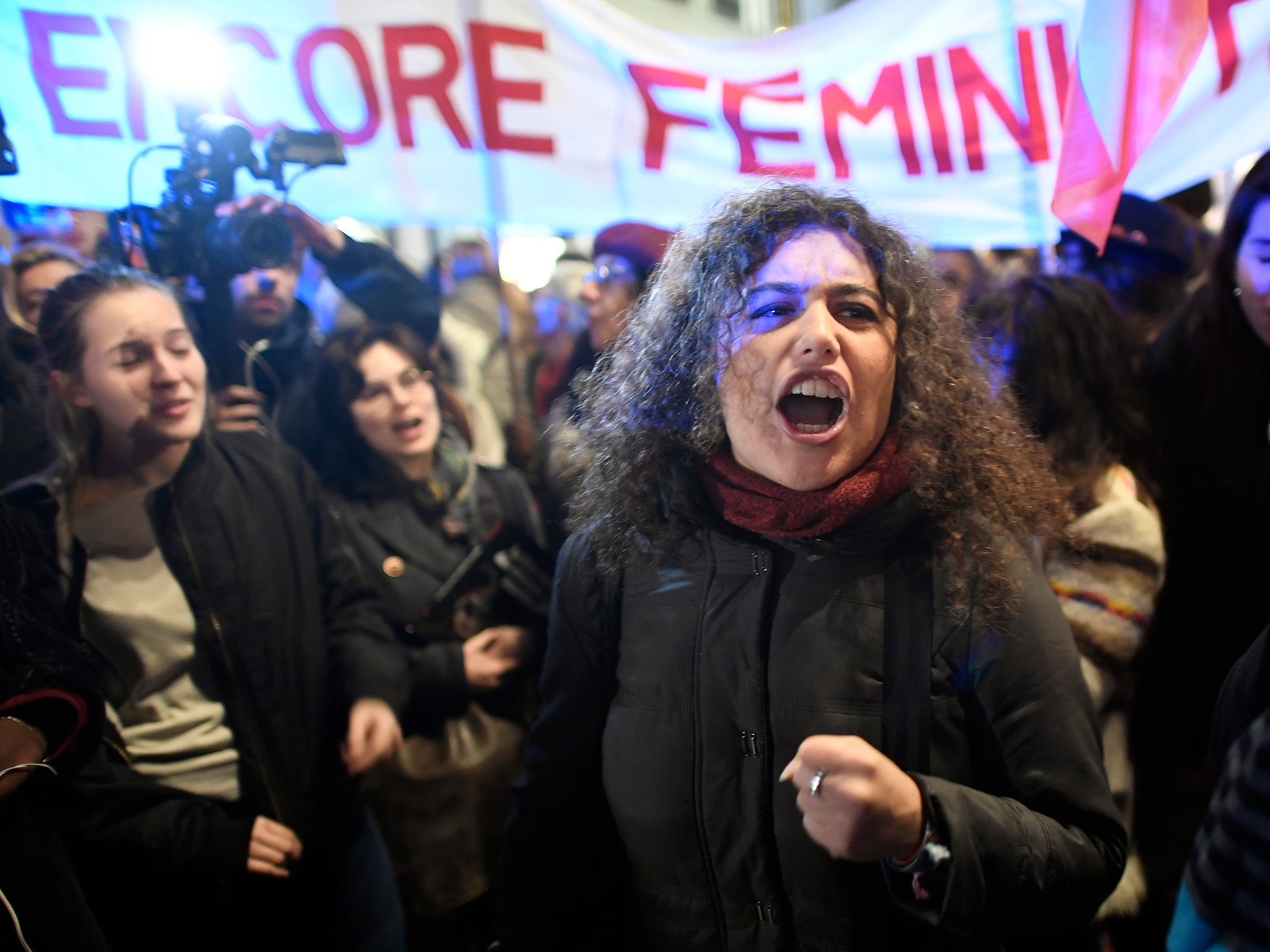 France has stopped short of setting a legal age of sexual consent following a heated debate in the National Assembly.
While the lower house of parliament voted on a bill to toughen laws on the rape of children, lawmakers voted against setting at 15 the minimum age at which a minor cannot consent to a sexual relationship with an adult.
As a result, there is still no law establishing a legal age of sexual consent in France.
The bill makes sex between an adult and a minor under 15 illegal but accepts the possibility that a minor is capable of consenting to sex.
In such cases, when the threshold for rape is not met, judges would classify the incident as "sexual assault" and offenders could face a prison sentence of up to 10 years.
However, if "the victim lacks the ability to consent" it would classified as rape and offenders would face up to 20 years in prison.
The text now has to be approved by the Senate before it can become law.
Opposition parties criticised President Emmanuel Macron's La Republique En Marche party for missing the opportunity to place an age of consent into law.
The government was recently warned by France's highest administrative court, the Council of State, that setting a firm legal age of consent could be seen as violating an adult's presumption of innocence and as a result it could have declared the new law unconstitutional.
Children and women's rights groups nonetheless criticised the lack of legislation, pointing to the recent decision by French courts to refuse to prosecute two men for the rape of 11-year-old girls because authorities couldn't prove coercion.
World news in pictures
Show all 50
Campaigners who demanded a firm age limit for sexual consent said the new law could encourage judges to classify sexual abuses as sexual assaults rather than rapes.
Oppositions groups said the text would "send the wrong signal to society" and "satisfy neither campaign groups nor the judicial spheres," French newspaper Le Figaro reports.
Writing in left-leaning newspaper Liberation, sociologist Irene Ther said the government should have lowered the proposed minimal age of consent from 15 to 13 and that the vote was "a missed opportunity".
Representing Mr Macron's La Republique En Marche, Dimitri Houbron, told Le Monde: "Maybe we are not going far enough, but this is progress and we want to make sure we have a text which is legally strong."
The bill also introduces a new offence for "sexist abuse" in the public space which includes sexists behaviour, comments on a person's physique and wolf-whistling with offenders facing a €90 (£79) fine.
Join our commenting forum
Join thought-provoking conversations, follow other Independent readers and see their replies