Vending machines filled with free short stories introduced in French train stations
Train operator SNCF wants passengers to experience 'a journey before the journey' - at no charge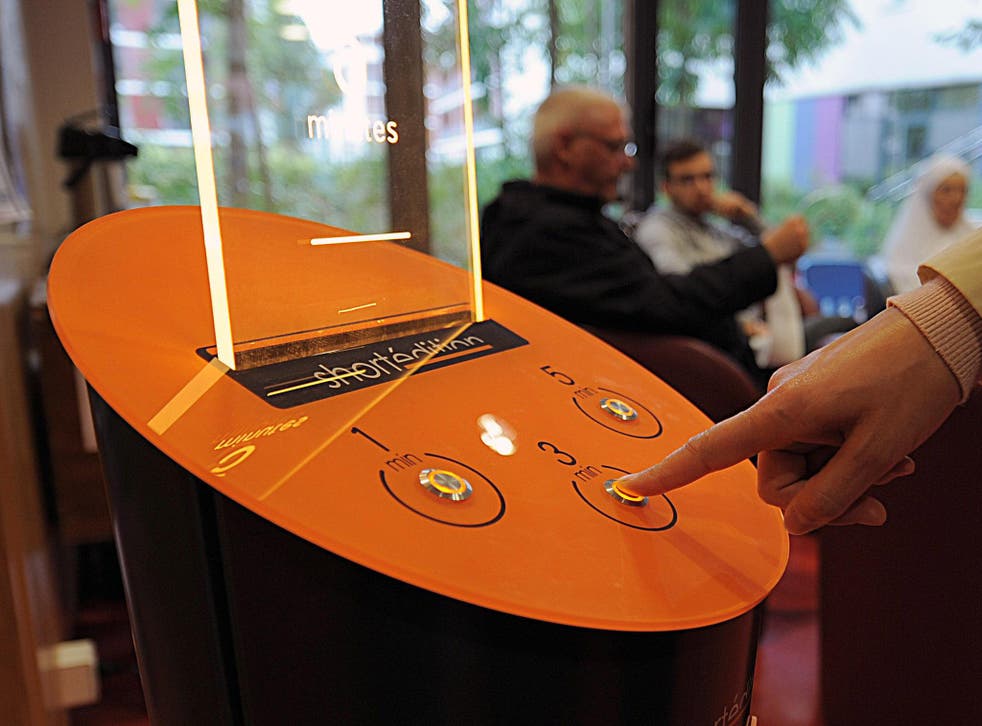 Train stations in France have installed vending machines which print unique short stories for passengers to enjoy while they wait, at no cost.
Over 5,000 anonymous authors have submitted stories to be included in the machines, and 35 stations will have the yellow boxes by the end of 2016 following a successful trial in Grenoble last year.
The machines have numbered buttons, allowing passengers to choose whether they want their story to take one, three or five minutes to read.
The stories cover a range of topics, including narratives from classical literature, lyrical poetry and fairy tales, according to the publishers who conceived the project, Short Edition.
Train operator SNCF said it had distributed 100,000 stories printed on paper over the past six months, from an entirely random selection.
SNCF said the purpose of the project was to introduce culture into train travel in a simple way, and encourage passengers to enjoy quality literature - describing the experience as "a journey before the journey".
Short Edition director Christophe Sibieude told Telerama: "Our ambition is to see distributors pop up everywhere to encourage reading – and writing – and promote our artists. Brief stories have a place in our lives.
The 15 best opening lines in literature

Show all 15
"We thought it might be fun to have a distributor of stories that'd be just like a vending machine. The paper medium is a breath of fresh air, it's more unexpected that a smartphone screen."
Film director Francis Ford Coppola is said to be a fan of the machines and has installed one in the bar he owns in San Francisco.
In 2013, France was declared "a nation of writers" after a poll revealed 17 per cent of the population had written a draft for a book, with the majority of the manuscripts remaining unpublished.
Join our new commenting forum
Join thought-provoking conversations, follow other Independent readers and see their replies