France stabbing: Man shot dead after attacking police officer and nurse in Paris suburb of Vincennes
It was the second attack on a police officer in just three days in France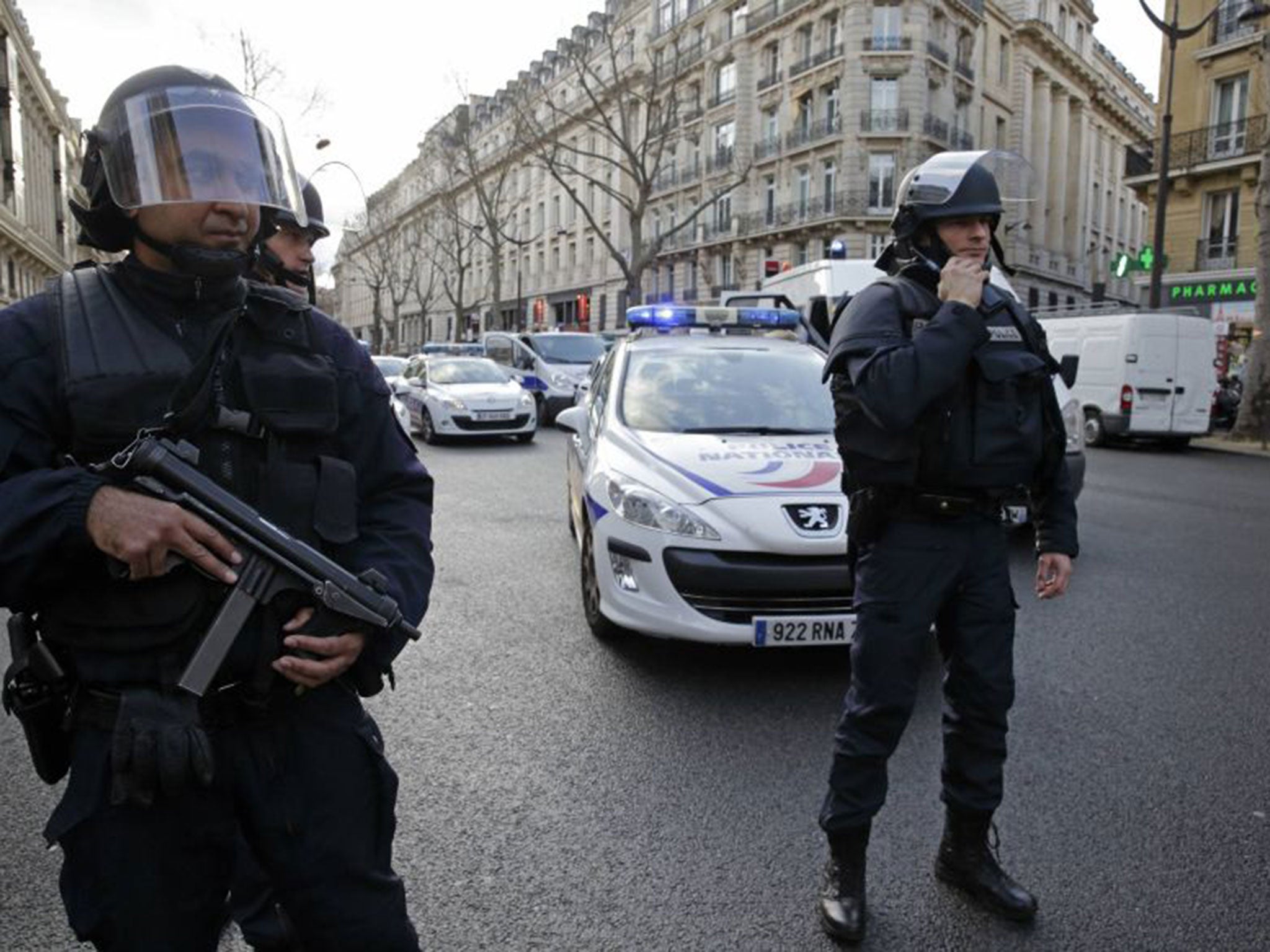 A man has been shot dead by French security forces after attacking a nurse and stabbing a police officer on the outskirts of Paris.
The medic had been called to his home in the eastern suburb of Vincennes when the attack started on Friday morning, Le Parisen reported.
When police arrived at the scene, the 29-year-old suspect stabbed one of the officers in the neck before being shot dead by his colleagues.
Europe: Germany and France to beef up security
The injured police officer was taken to hospital and was believed to be in a stable condition.
Authorities have given no further details on the attack or a possible motive but told local newspapers the assailant had recently left a psychiatric hospital.
It came just three days after another French police officer was stabbed in Toulouse by a man shouting that he was "sick of France".
The attacker, identified as an Algerian man, was arrested at the scene and taken into custody. His victim needed stitches for neck wounds and has undergone hospital treatment.
Bernard Cazeneuve, the French interior minister, sent his condolences to the injured police officer, his relatives and colleagues.
Terrorism in 2016: Terror attacks in Europe claimed by Isis
Show all 9
"Police and gendarmes risk their lives to protect of others every day and deserve the respect and esteem of all our citizens," a statement from the interior ministry said.
Friday's attack was the latest in a series of stabbings in France, including the attempted murder of a Jewish man in Strasbourg last month.
Assailants have pledged allegiance to Isis in several cases, including the murder of a police officer and his wife in June.
France has been rocked by a series of terror attacks starting with the massacres at Charlie Hebdo's offices and a Kosher supermarket in January last year and Paris attacks.
An Isis supporter driving a lorry killed 86 people celebrating Bastille Day in Nice last month and two teenage jihadists killed a Catholic priest after storming a church in Normandy weeks later.
The assaults have increased pressure on the French security services while reigniting national debates on immigration, integration and secularism.

Join our commenting forum
Join thought-provoking conversations, follow other Independent readers and see their replies