'Une ambience terrible': Weary France once again battles twin threats of terror and coronavirus
A dark mood descended in France following a tumultuous and tragic 24 hours, reports Anthony Cuthbertson from Paris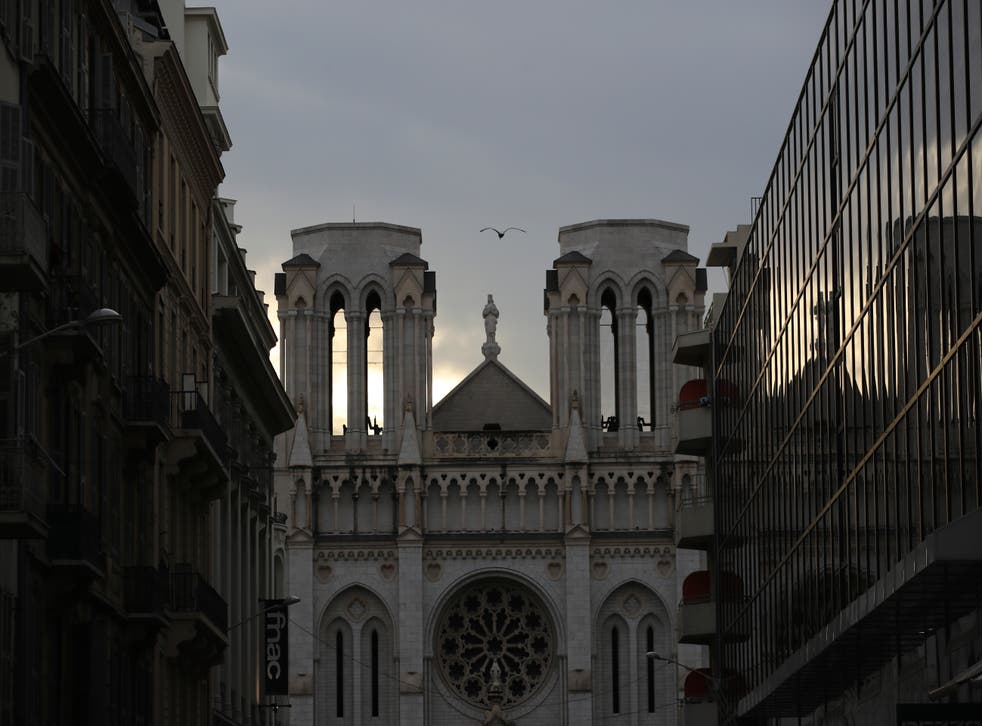 "Une ambience terrible." This is how one French radio host described the atmosphere in France on Thursday afternoon, after reports of a second knife attack emerged within hours of the first.
Listening to the news as I made my way back to the supermarket to stock up on supplies for another lockdown, there was a creeping sense of déjà vu.
It was the fourth knife attack in France in just over a month, with the common thread of suspected terrorism linking Thursday's incident in Nice to others in Paris.
Join our new commenting forum
Join thought-provoking conversations, follow other Independent readers and see their replies