France to ban violent neo-Nazi groups as eight claim self-defence over 'anti-fascist' student Clément Méric's death
19-year-old was with friends near St Lazare railway station last night when fight broke out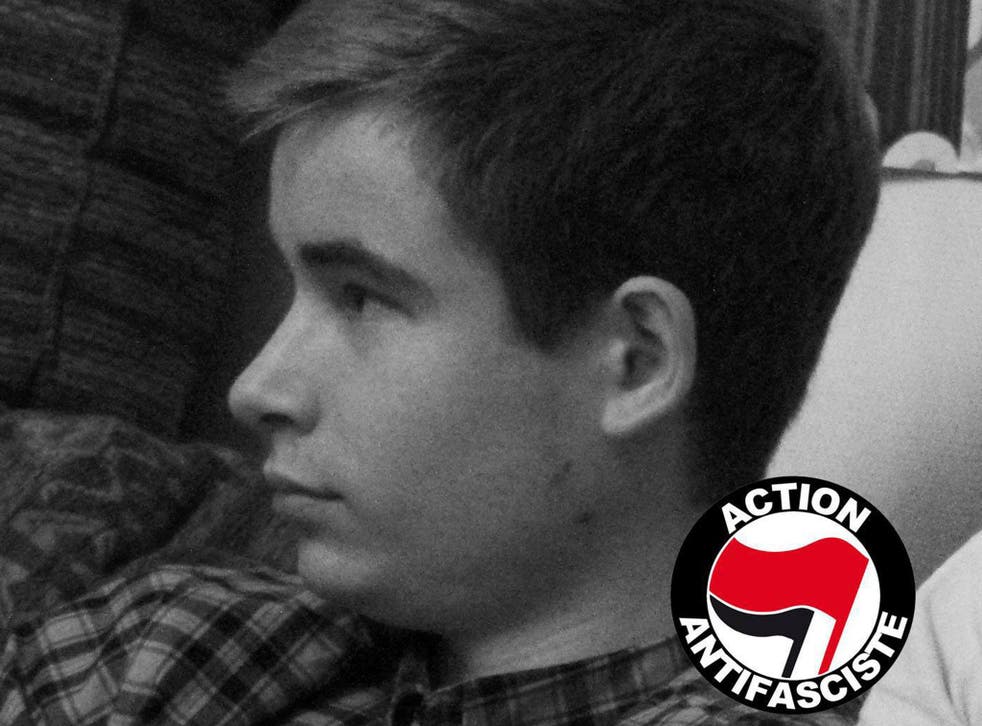 The French government promised today to ban all violent neo-Nazi groups after the death of 19-year-old "anti-fascist" student Clément Méric in the heart of Paris.
Eight people are in custody after a slanging match and scuffles between far-right and far-left activist ended in the beating to death of the brilliant young student.
The eight detainees claim to have acted in "self-defence" during a street brawl which began when both sets of young activists turned up at the same discount sale for casual clothes. Witnesses said that Mr Meric was punched savagely in the face by a young man wearing a knuckle-duster. His head struck a metal post as he fell the ground and he died later in hospital. However, how the fight developed and the circumstances leading to Mr Meric's death remains unclear.
Mr Meric's death has renewed fears that the heated debate over gay marriage in France could unleash sustained far-right political violence. Activists in favour of gay marriage, including the gay fashion billionaire, Pierre Bergé accused leaders of the anti- same sex marriage protests of "creating the poisonous atmosphere" which led to the killing.
The centre-left newspaper Le Monde warned against over-simplification but said that the "verbal violence" of some protest leaders, who had called for "resistance" to a democratically approved law, gave "undreamed of" encouragement to extremist groups.
The eight people under arrest are believed to belong to a neo-Nazi group called "Jeunesses nationalistes revolutionnaires" (Nationalist revolutionary youth).  They include a 20 years old man of Spanish origin who the police are thought to believe - after the examination of street security camera footage - struck the fatal blow. However, investigators are said to be unable at this stage to establish whether that suspect belongs to the Revolutionary Nationalist Youth group or another organized extreme-right movement.
Witnesses said the two groups of young people turned up at a discount sale for branded leisure-wear in the tourist and shopping heart of Paris. They said that the young leftists began to shout insults at the far-right activists, who were wearing Nazi slogans and insignia.
The two groups went out into the street and continued to insult each other. Reinforcements arrived for the neo-Nazis who some witnesses claim put knuckle-dusters on their fists and attaced the leftists. Mr Meric, described as a brilliant student at the elite political college Science-Po, fell to the ground bleeding from his nose and ears.
Join our new commenting forum
Join thought-provoking conversations, follow other Independent readers and see their replies