France to build first refugee centre for over a decade
An MP has warned that it could lead to a sharp increase in the number of migrants seeking entry to the UK
Siobhan Fenton
Friday 01 January 2016 14:05 Comments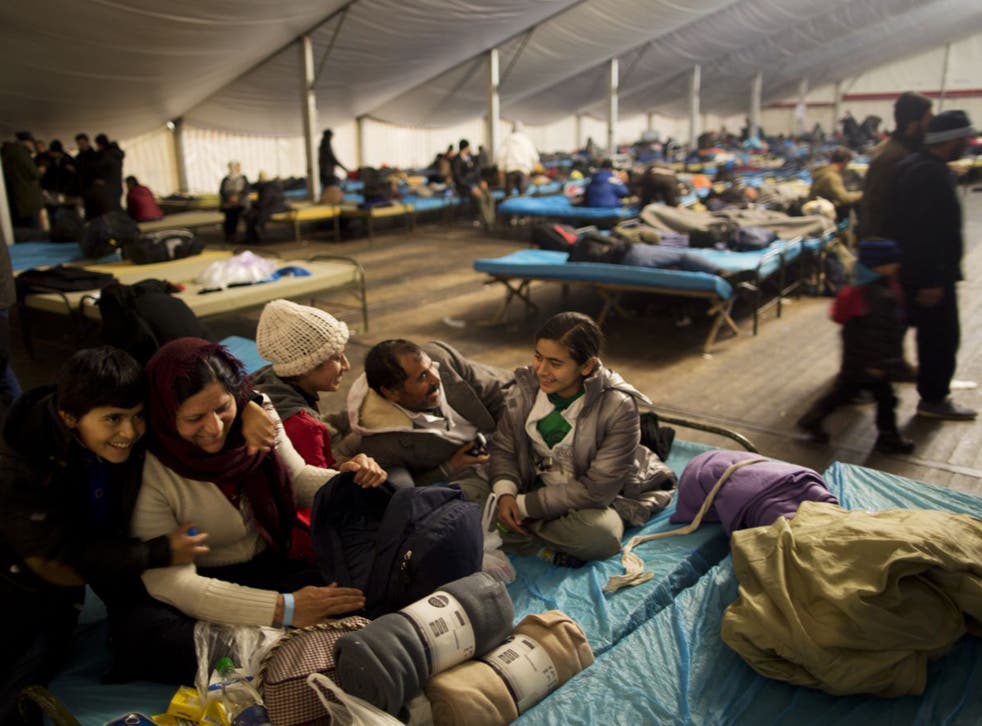 France is to construct its first refugee camp for more than 13 years, prompting concerns that the number of people attempting to enter the UK will rise.
The camp will be situated five miles from Dunkirk, in the town of Grande-Smyth and will have the capacity to hold 3,000 people.
It is expected to cost £1.1 million, will be paid for by the French state and will be the first official refugee camp in the country since the Sangatte camp was closed in 2002.
The plans have been criticised by the Conservative MP Tim Loughton, who told The Daily Telegraph that he was concerned that the centre will encourage more economic migrants to enter the UK.
He said: "This is a really unhelpful move by France on all fronts. If they are genuinely about looking at refugees then it needs to be at their point of entry rather than as a jumping-off point for the UK, where they have no right of abode.
"This sends out an unhelpful signal to more people who are led to believe - often by illegal traffickers - that the streets of Britain are paved with gold."
Speaking in November, French Prime Minister Manuel Valls said that Europe had been stretched beyond its limits by the migrant crisis. He said: "We cannot accommodate so many refugees in Europe, that's not possible."
According to the UN Refugee Agency, there are 265,000 refugees and 53,000 asylum seekers living in France. It is believed that around a quarter are children. Many are fleeing war, poverty, political persecution and the threat of Islamic State.
In Calais, around 6,000 refugees, asylum seekers and migrants are living in the so-called 'Jungle', with many suffering under poor living conditions and risking their lives whilst they seek entry into the UK via the Port of Calais or Eurotunnel terminus.
Register for free to continue reading
Registration is a free and easy way to support our truly independent journalism
By registering, you will also enjoy limited access to Premium articles, exclusive newsletters, commenting, and virtual events with our leading journalists
Already have an account? sign in
Join our new commenting forum
Join thought-provoking conversations, follow other Independent readers and see their replies