France train crash: One person in critical condition and at least 60 injured after train hits tree near Montpellier
Collision sees passenger hurled from carriage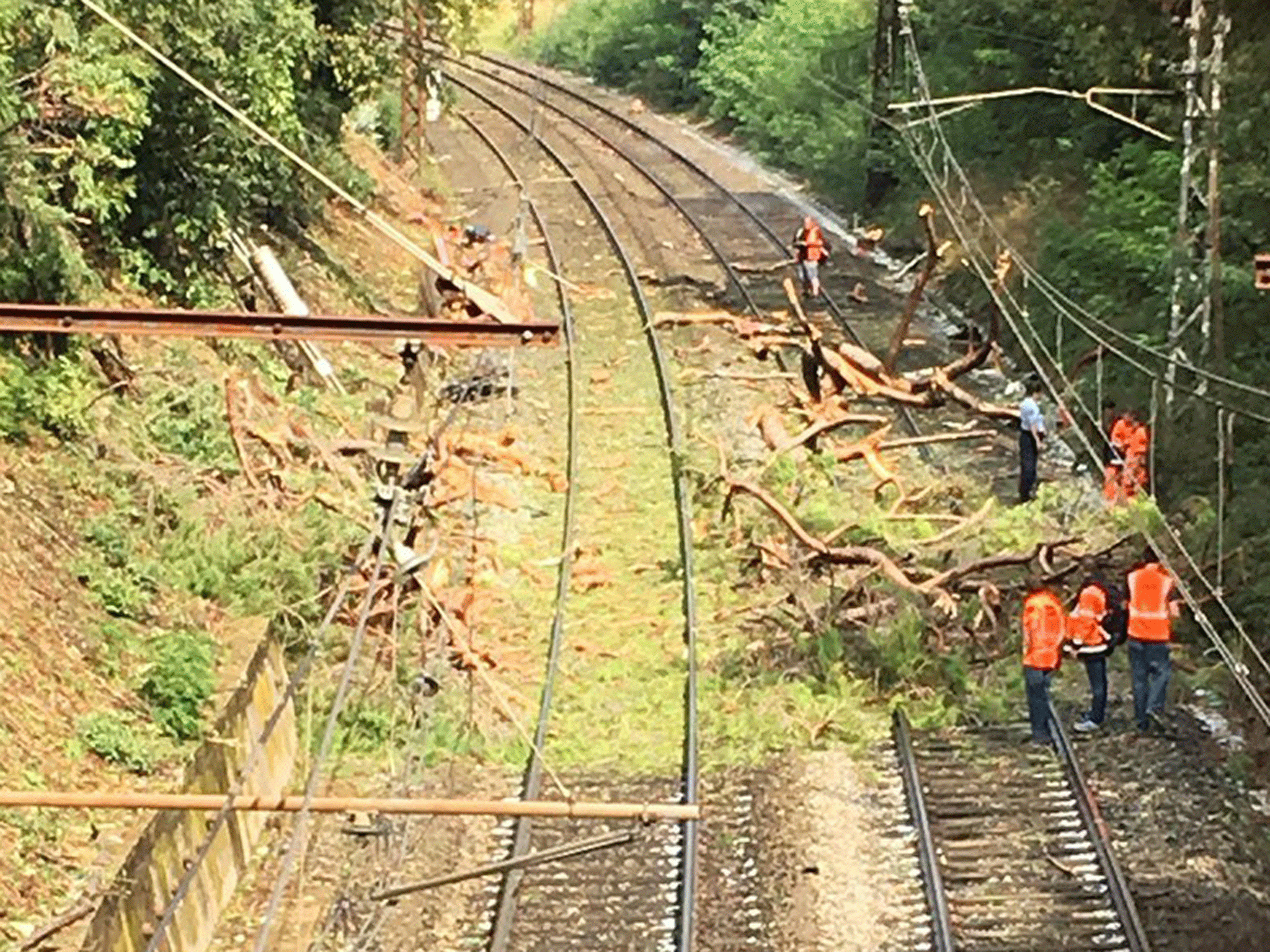 A train has crashed in France during violent storms, injuring at least 60 of the hundreds of passengers on board.
The train reportedly crashed into a tree that had been left on the tracks following a heavy thunderstorm.
According to preliminary reports, the train hit the obstacle, leaving the engine completely destroyed and both the bumper and windshield smashing.
Initial reports that the train had derailed were later shown to be incorrect, according to Infos H24.
At least 10 people are said to have been seriously hurt and one passenger was in a critical condition after being thrown from the train, France 3 Languedoc-Roussillon reported.
The incident took place while the TER train, which can travel up to speeds of 86mph, was in the Saint-Aunès district, near Montpellier.
Passengers took to Twitter to show the damage caused by the crash:
Emergency services rushed to the scene and evacuated several hundred people. All traffic in the region was stopped.
Register for free to continue reading
Registration is a free and easy way to support our truly independent journalism
By registering, you will also enjoy limited access to Premium articles, exclusive newsletters, commenting, and virtual events with our leading journalists
Already have an account? sign in
Register for free to continue reading
Registration is a free and easy way to support our truly independent journalism
By registering, you will also enjoy limited access to Premium articles, exclusive newsletters, commenting, and virtual events with our leading journalists
Already have an account? sign in
Join our new commenting forum
Join thought-provoking conversations, follow other Independent readers and see their replies