Franco's family 'won't leave his remains in hands of Spain government' after he is dug up from mausoleum
Authorities also plan to unearth and identify 114,000 victims of civil war and four decades of dictatorship that followed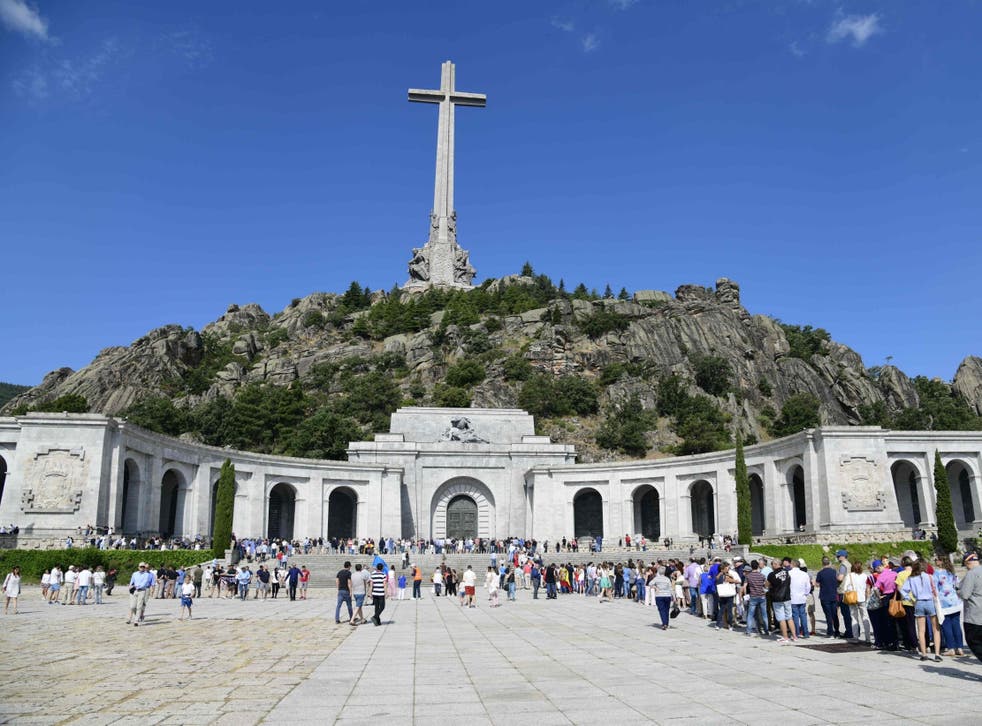 The family of the late Spanish dictator Francisco Franco will take charge of his remains after Spain's government has them exhumed from a mausoleum, his relatives have said.
"Of course we will take charge of the remains of my grandfather," Franco's grandson, Francis Franco, told Spanish newspaper La Razon.
"We won't leave them in the hands of the government."
He criticised the decision to exhume his grandfather but confirmed the family did not plan to fight the legal changes that Spain's centre-left government approved on Friday.
The socialist minority government moved to have Franco's body dug up and removed from a mausoleum that the general built to honour the nation's civil war dead.
"Spending money against the government is a waste of time," Francis Franco said, adding that the family would decide where the remains will reside next over the next fortnight.
In addition to exhuming Franco, the government also plans to unearth and identify the 114,000 victims of the civil war and the four decades of dictatorship that followed under the leader.
Many see the move as a necessary step for the country to finally acknowledge and heal the scars left by Franco's uprising and his authoritarian regime, although the opposition People's Party - the successor to Franco's political movement - said it would stir up the political strife that tormented Spain in the last century.
Franco led a right-wing uprising that ignited Spain's bloody 1936-1939 civil war and deposed the country's democratic government.
He died in 1975 and was buried in the Valley of the Fallen, a mausoleum he ordered to be built 30 miles northwest of Madrid.
Some 34,000 people from both sides of the fighting were buried at the site and most of them were never identified.
Associated Press
Register for free to continue reading
Registration is a free and easy way to support our truly independent journalism
By registering, you will also enjoy limited access to Premium articles, exclusive newsletters, commenting, and virtual events with our leading journalists
Already have an account? sign in
Register for free to continue reading
Registration is a free and easy way to support our truly independent journalism
By registering, you will also enjoy limited access to Premium articles, exclusive newsletters, commenting, and virtual events with our leading journalists
Already have an account? sign in
Join our new commenting forum
Join thought-provoking conversations, follow other Independent readers and see their replies