French minister resigns over taxpayer-funded lobster and champagne dinners
François de Rugy says he has been subject to a 'media lynching'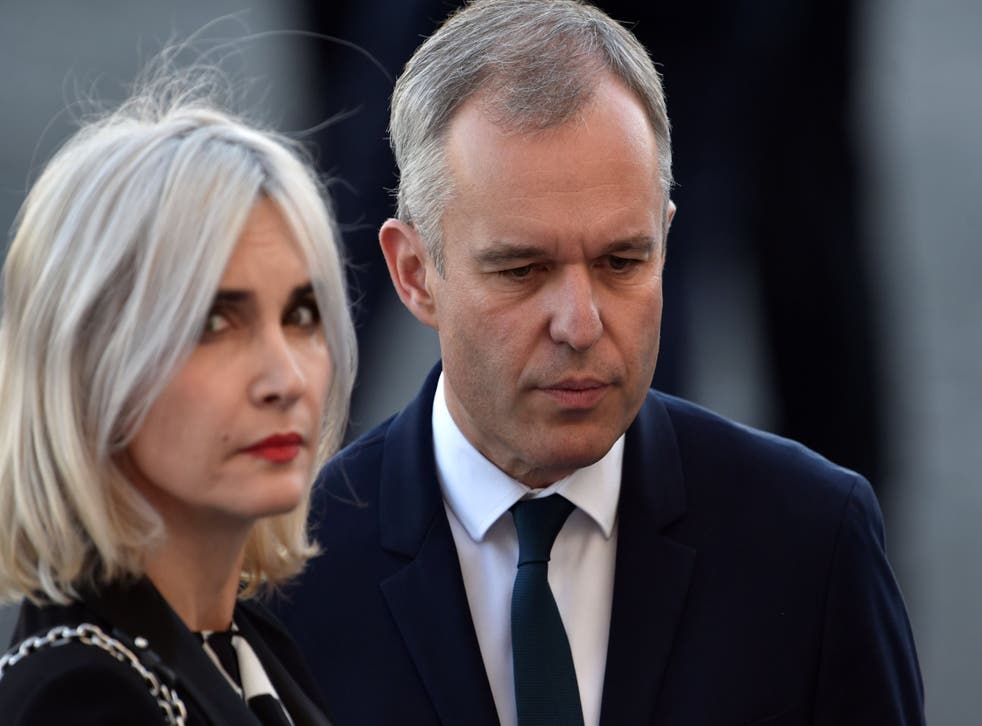 A senior French minister has resigned over allegations that he hosted sumptuous lobster and champagne dinners for his social circle at taxpayers' expense.
François de Rugy, the number two in the French government and the country's environment minister, claimed he had been the target of a "media lynching" and said he would be publishing a criminal defamation complaint about the website that published the stories.
Mr de Rugy and his wife Séverine, a celebrity journalist, are alleged to have hosted around ten dinners in 2017 and 2018 when the politician was president of the national assembly. The couple also allegedly had 63,000 euros work done on their state apartment.
"The attacks and the media lynching that my family is undergoing today lead me to take the necessary distance - which everyone will understand," he said in a statement released on Tuesday.
"The mobilization necessary to defend me is that I am not able to assume serenely and effectively the mission entrusted to me by the President of the Republic and the Prime Minister. Since then, I submitted my resignation to the Prime Minister this morning."
He claimed that the stories were based on a "distorted, partial and misleading presentation" of the facts and that the "informal dinners" were part of his work. The minister said he would repay any money if an investigation found that any of it was not linked to his duties.
Mr de Rugy was widely mocked for an earlier response where he said he was not "a connoisseur of fine wines" and that he did not even eat lobster because he suffered from an "intolerance to shellfish".
The politician was accused of painting a decadent image of the government at a time when France is being rocked by anti-establishment protests and widening inequality.
World news in pictures

Show all 50
The revelations - which were illustrated with photos of the banquet - have particular political significance because French president Emmanuel Macron has been unable to shake the tag-line "president of the rich", bestowed on him by his political opponents.
During a recent trip by the minister, demonstrators confronted him with a a giant inflatable plastic lobster, chanting "François, lobster for all!".
Join our new commenting forum
Join thought-provoking conversations, follow other Independent readers and see their replies