François Hollande calls for 'European political union' within two years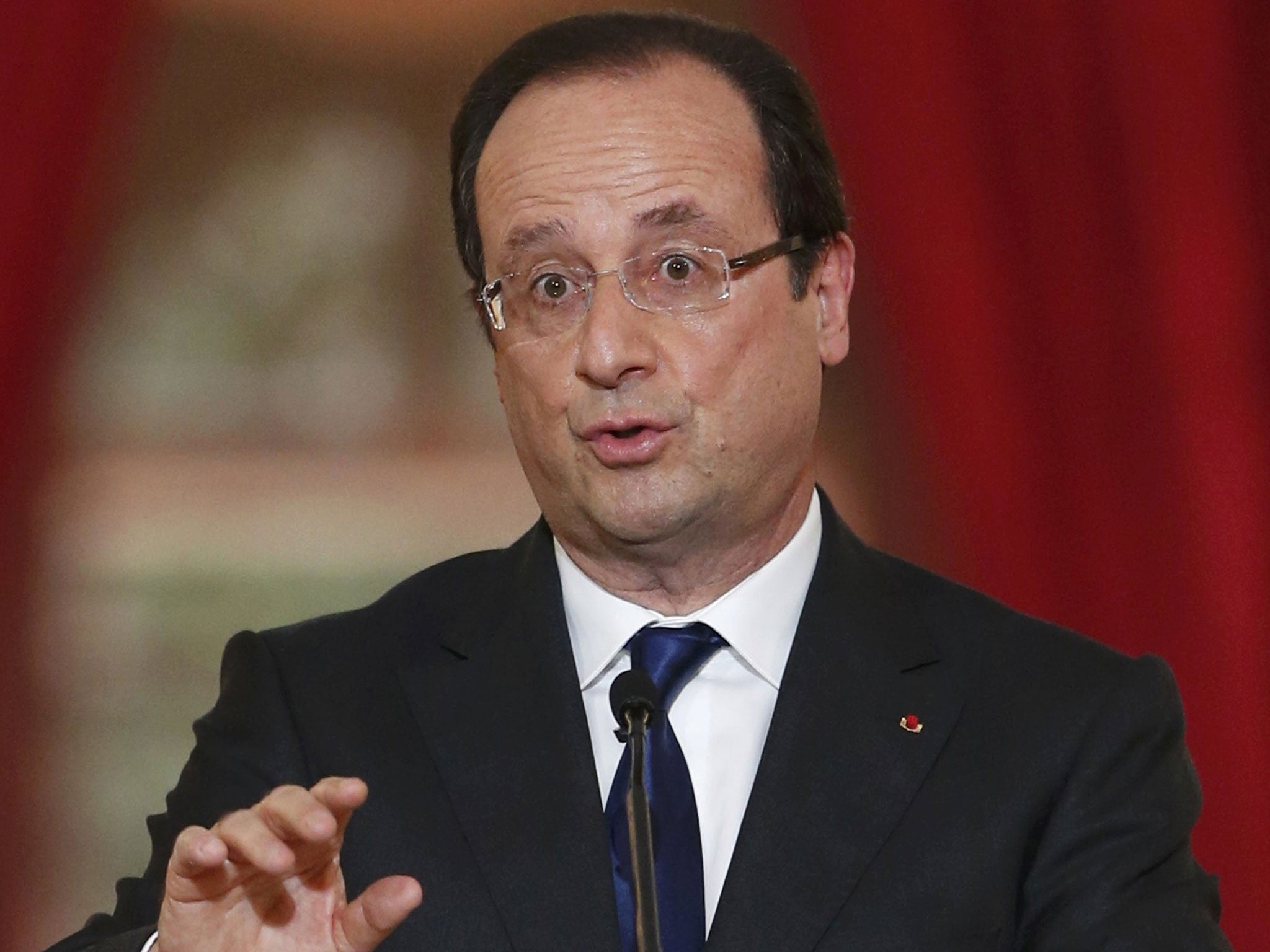 A beleagured President François Hollande went on the offensive today calling for an "economic government" for the Eurozone and "political union" in Europe within two years.
Stung by accusations that he has been too passive in his first year in office, Mr Hollande rolled the dice on the future of the European Union - to the potential embarrassment of both David Cameron and the German chancellor, Angela Merkel.
In a two hour press conference at the Elysee Palace, Mr Hollande announced a string of new initiatives including a four point plan for rapid progress towards a more federal Europe.
"It is my duty to extricate Europe from its slump and reduce the disaffection of its peoples which threatens the very future of the European Union," Mr Hollande said.
He said that he would demand the creation of an "economic government" for the Eurozone which would meet every month to discuss ways of promoting growth. He would push for a "political union" - a step towards a federal state - in the wider EU within two years. The French president also called for the harmonisation of EU taxes and a "European energy policy".
Mr Cameron might take a relaxed view of a Eurozone government but all the other proposals run directly contrary to his vision of a looser, less centrally controlled EU to put before a British in-out referendum after the next election. Mr Hollande's "four points" are also a direct challenge to the German chancellor, who often speaks of the need for more European "integration" but blocks moves in that direction.
President Hollande was speaking the day after official statistics showed that France had fallen back into recession in the first quarter of this year for the third time since 2008. He is under increasing fire from both the Right and his own Centre-left for his allegedly muddled approach to the economic crisis in his first year in office.
In an attempt to give a shape, or narrative to his policy, he told the press conference that he had spent the first year on the "defensive". He now planned to go on the "offensive".
His first twelve months had concentrated on reforms to "defend" France's economy, sovereignty and social model, he said. His "year two" offensive would be spearheaded by European initiatives because there was no hope of "rekindling growth" in France without job-creation, and growth-promotion activities at EU-level.
Join our commenting forum
Join thought-provoking conversations, follow other Independent readers and see their replies