François Hollande says France has 'a problem with Islam'
Excerpts of over 60 interviews with the President are published in a new 672-page book: "A President Should Not Say That: Secrets of Five Years in Office"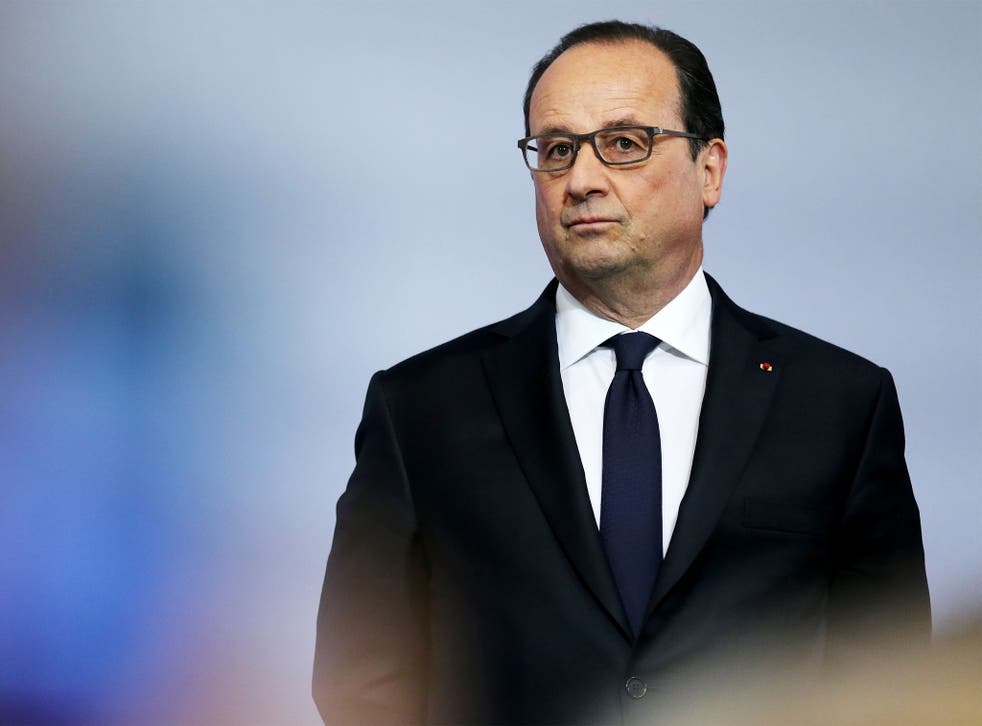 France has a "problem with Islam" and too many illegal migrants arriving in the country, according to French President François Hollande.
He also suggested the "veiled woman of today will be the Marianne of tomorrow", the female symbol of the French Republic, and criticised presidential rival Nicolas Sarkozy as a "little de Gaulle" and a "Duracell bunny, always flapping about".
Mr Hollande's candid remarks were captured by Le Monde investigative journalists Gérard Davet and Fabrice Lhomme over the course of 61 private interviews during his term in office.
They have been assembled in the 672-page book: "A President Should Not Say That: Secrets of Five Years in Office", due for release on Thursday.
However, critics have accused him of Islamophobia, and his comments are likely to ignite fierce political debate in the run-up to next year's presidential election that has so far been dominated by the rise of Marine Le Pen's far-right Front National (FN) party.
Bruno Lemaire, one of several Conservative candidates in the race, said on Twitter: "Tomorrow, like yesterday, Marianne will never be veiled!"
A spokesperson for opposition party Les Républicains called on Mr Hollande to clarify his position and said: "such a phrase endangers the Republic he is supposed to defend."
However, the Socialist party's First Secretary, Jean-Christophe Cambadélis, praised Mr Hollande for his honesty saying it was a way for him "to occupy the agenda and not let the right completely dominate the space."
The book quotes Mr Hollande as saying: "It's not Islam that is a problem in the sense that it is a dangerous religion in itself, but because it wants to assert itself as the religion in the Republic.
"But what can be a problem, is if Muslims don't speak out against acts of radicalisation, if Imams behave in a way that is anti-Republican."
A spokesperson for the Elysée Palace told Le Monde: "Of course, these claims should be read in their context each time."
French National Front policies

Show all 9
On the contentious issue of the veil, Mr Hollande said: "If we can offer her the right conditions for her to flourish, she will remove the veil and become French, all while remaining religious if she wants to, capable of "wearing" an ideal.
"Finally, what is the trade-off to be made? It's that women prefer freedom to reprimand. The veil can be a protection for her, but tomorrow she will not need it to be reassured of her presence in society."
Mr Hollande, 62, who normally remains tight-lipped about his personal relationships, also spoke about his current partner, actress Julie Gayet.
When asked whether he intended to marry Ms Gayet, 44, he said not while he remains president, "including during my second term".
Government spokesperson and confidant of Mr Hollande Stéphane Le Foll defended Mr Hollande's "exercise of transparency".
He said: "Journalists do their job and freedom of the press is an essential liberty. The president of the Republic has contact, like others, with journalists who ask questions which must be answered."
Join our new commenting forum
Join thought-provoking conversations, follow other Independent readers and see their replies