#FreeTheNipple: Women in Iceland bare breasts in solidarity with trolled student
Activists argue women's breasts shouldn't only be sexual objects
Kashmira Gander
Thursday 26 March 2015 16:45 Comments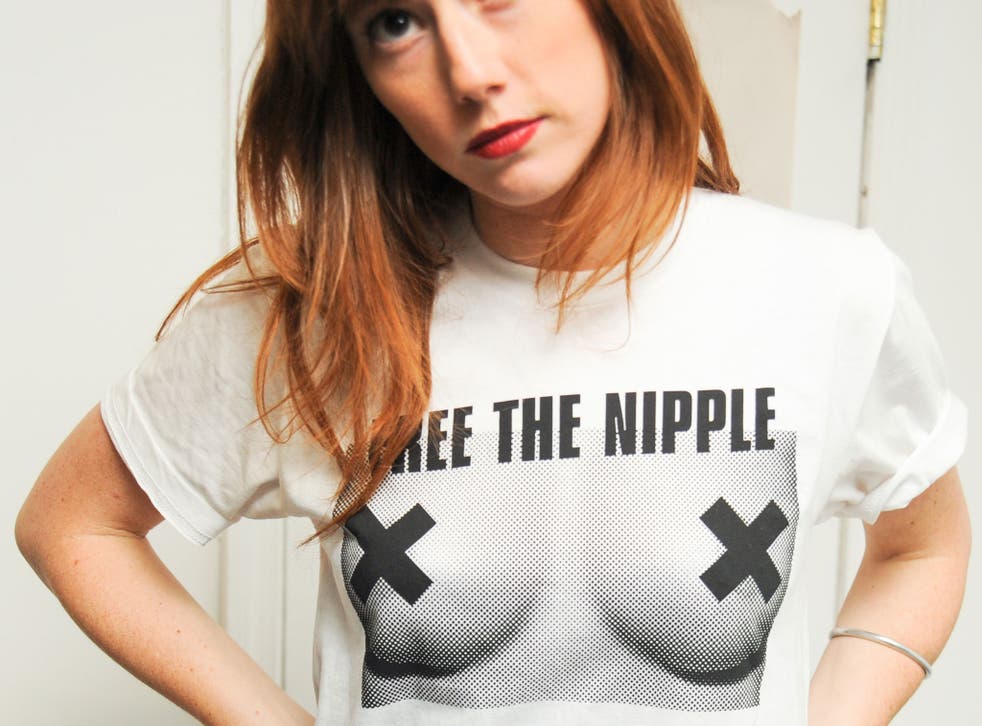 The #FreeTheNipple has once against reared its head, as women in Iceland take to Twitter to fight double standards.
The movement first emerged as a protest against women's chests being only regarded as sexual objects, in a way that men's are not.
Campaigners have also complained that social media websites have banned images of female nipples, even if the women in the images are not being obviously sexualised, for example during breast feeding.
The hashtag went viral this week after Adda Þóreyjardóttir Smáradóttir, a 17-year-old student and chair of the Feminist society at The Commerical College of Iceland, announced an upcoming "Free the Nipple" day at her school for 26 March.
After a male friend who disagreed posted a photo of himself bare chested and said he would receive a negative reaction if he was topless at school, she posted an image of her nipples.
Arguably proving Adda's point, a Twitter troll soon tried to body-shame her for posting the image.
"It was difficult and I had to delete the picture for a few minutes, but it was enough to start a revolution," she wrote in a Facebook post written in Icelandic.
Soon, hoards of women rallied to support Adda, and posted their own nipple photos accompanied by #FreeTheNipple, with men also supporting their cause.
Now, feminist societies at other Icelandic colleges have also joined in and declared today 'Free the Nipple' day, Iceland Mag reported. And the nipple photos are still flooding in on Twitter.
In her Facebook post, Adda argued that society considers breasts a taboo, whereas men being topless thought of as natural. She gave the example that male footballers often celebrate goals by lifting their shirts, but said it's a different story for a women.
"For me it's about being the way you like. Not to wear a bra or wear a see-through top to show the breasts and the nipples. But if you're comfortable with wearing a bra, that's fine too," Heiður Anna Helgadóttir, chair of the Feminist Association of the University of Iceland, told Visir news webiste according to Iceland Review.
"It's just a body part. Boys have breasts and nipples and it's fine for them to expose them. The same should apply to us," Heiður added.
Last year, celebrities also joined the #FreeTheNipple movement, including Miley Cyrus, and Scout Willis, who in May staged a topless protest in New York.
Register for free to continue reading
Registration is a free and easy way to support our truly independent journalism
By registering, you will also enjoy limited access to Premium articles, exclusive newsletters, commenting, and virtual events with our leading journalists
Already have an account? sign in
Join our new commenting forum
Join thought-provoking conversations, follow other Independent readers and see their replies