French media outlets denied access to Marine Le Pen election party
The divisive election concluded on Sunday with centrist candidate Mr Macron project to beat far-right candidate Marine Le Pen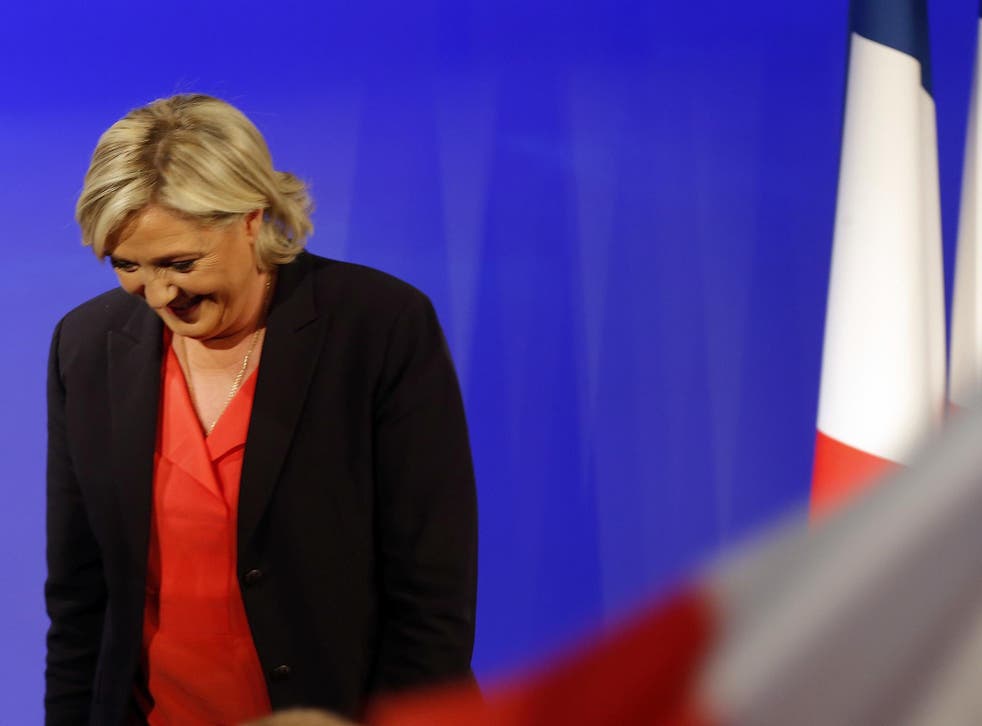 A number of French media outlets have been denied access to far right candidate Marine Le Pen's election night event following the second round of the French presidential election, due to what the Front National (FN) party called a "lack of space".
On Twitter, journalists from news outlets including the European branches of Politico and Buzzfeed, said they were being denied access to Ms Pen's gathering in Paris to watch election results come in.
Matthew Kaminski, the editor of Politico in Europe, tweeted: "Politico barred from National Front event tonight in Paris, along with several other publications."
BuzzFeed News on Twitter said: "@BuzzFeedFRpol is among several media outlets that didn't get press credentials to be at Le Pen's HQ for tonight because 'not enough space'." AFP reported that FN officilas said they were turned away because of a lack of space at the venue, a dance hall in Vincennes, just east of Paris.
Following the apparent ban, the Liberation newspaper, Les Inrocks magazine and Le Monde and numerous other outlets decided to boycott the party in an act of solidarity towards the titles that had been stopped from "from doing their job".
"In solidarity with our colleagues, the editorial staff of Libération, who do not know at this time if we are affected by this measure, decided not to attend the party organised by the extreme right-wing party. These anti-democratic and anti-freedom measures must stop, such as the intimidation of journalists in meetings," Johan Hufnagel, deputy director at Libération, wrote in an article.
The divisive election concluded with centrist candidate Mr Macron projected to beat Ms Le Pen by a wide margin and so become the youngest president of the Fifth Republic at the age of 39.
Mr Macron said that a "new chapter of hope and confidence is opening".
French Presidential Election

Show all 20
Following the result Ms Le Pen said she called her opponent to wish him success in dealing with challenges facing the country.
She claimed the vote was a "historic, massive result" for the French far-right, telling supporters that the FN "must renew itself to live up to this historic opportunity and the expectation of French people".
Join our new commenting forum
Join thought-provoking conversations, follow other Independent readers and see their replies