French MP Gilles Bourdouleix under fire over Nazi Roma remark
Mayor alleges comments have been distorted and threatens to sue newspaper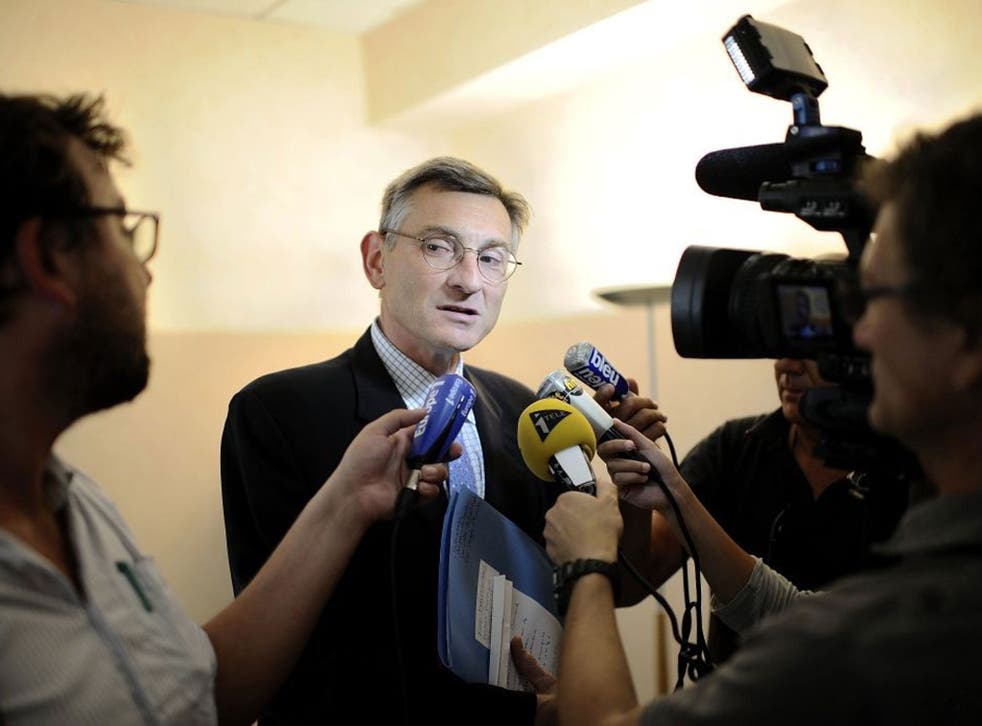 A French mayor faces prosecution and expulsion from the centre-right UDI party after allegedly saying he wished the Nazis had murdered more Roma gypsies during the Second World War.
Gilles Bourdouleix, who is also the MP for Cholet, near Nantes, reportedly made the comment after 150 traveller caravans moved into a municipally owned field near his town on Sunday.
The gypsies refused requests to vacate the area and then made Nazi salutes at the mayor, according to reports. A regional newspaper, the Courrier de L'Ouest, claimed that Mr Bourdouleix then turned away and said: "Maybe Hitler didn't kill enough of them."
The mayor told a television channel his comments had been distorted and threatened to sue the newspaper."I mumbled something like, 'if it was Hitler he would have killed them here', meaning, 'thank goodness I'm not Hitler' and so there's no reason to call me Hitler," he told BFM news TV. "This is shameful score-settling which aims to smear me."
But the Courrier de L'Ouest's reporter captured him making the remark and the paper posted the audio recording on its website yesterday, saying it would in turn sue him for libel.
The Interior minister, Manuel Valls, asked the local prosecutor to bring a case against Mr Bourdouleix for "apologising for crimes against humanity". Up to 500,000 Roma were killed by the Nazis during the war.
Angers prosecutor Yves Gambert later confirmed that a preliminary investigation had been opened into whether Bourdouleix was an "apologist for crimes against humanity", according to Reuters.
A person found guilty of such a crime can face up to 45,000 euros ($59,500) in fines, a year in jail, or both.
Register for free to continue reading
Registration is a free and easy way to support our truly independent journalism
By registering, you will also enjoy limited access to Premium articles, exclusive newsletters, commenting, and virtual events with our leading journalists
Already have an account? sign in
Register for free to continue reading
Registration is a free and easy way to support our truly independent journalism
By registering, you will also enjoy limited access to Premium articles, exclusive newsletters, commenting, and virtual events with our leading journalists
Already have an account? sign in
Join our new commenting forum
Join thought-provoking conversations, follow other Independent readers and see their replies