French power station turning cheese into electricity for 1,500 inhabitants in Albertville
The skimmed whey of the Beaufort production is mixed with bacterias which transform the greenish liquid into biogas 
Chloe Farand
Sunday 20 December 2015 19:23 Comments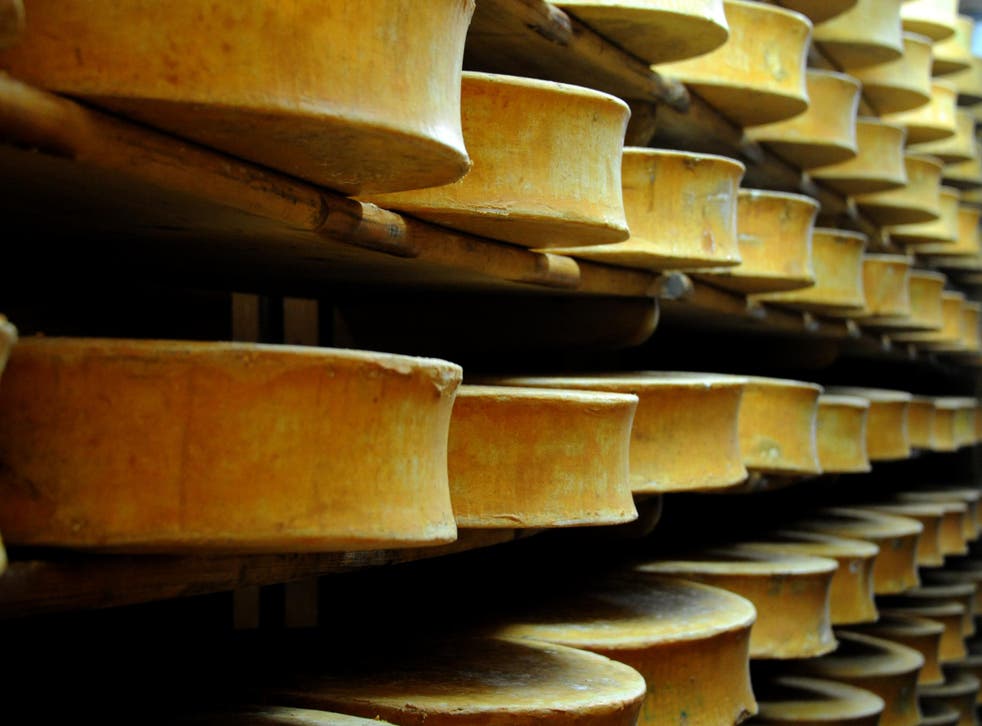 French cheese has traditionally been praised for its delicious taste and texture rather than its capacity to generate electric power.
But this could be about to change.
In the French Alps, a cheese-based power station is producing enough electricity to supply a community of 1,500 inhabitants.
The town of Albertville, in Savoie, is well known for its production of Beaufort, a firm cow's milk cheese, and one of France's flagship food features.
Since October, the skimmed whey left over from the Beaufort production in Albertville is being transformed into a biogas, a mixture of methane and carbon dioxide, which generates electricity and warm water.
Whey is better known are the transparent liquid at the top of yogurts and is unnecessary to make Beaufort cheese.
Bacterias are added to the whey, which is a greenish coloured liquid made of sugar and minerals salts, and is used by the bacteria as food, a process which produces methane and transforms the whey into biogas.
Once the fermentation process is over, the gas is fed through a machine which heats water to 90 degrees celsius and generates electricity.
The process is estimated to produce about 3,000,000 KWh a year.
The transformation process, which takes place at the Valbio factory, in Albertville, aims to optimise the production of Beaufort cheese with the least possible waste.
The cream, which is also left over from the Beaufort production is transformed into ricotta cheese, butter and protein powders, which can be used as a food supplement, for infants or athletes.
The result is that 99 per cent of elements for the production of Beaufort are used and clean mineral water is the only waste which result from the process.
Air France emergency landing in pictures

Show all 9
The Union for the Producers of Beaufort invested five million euros for 800 metre square Valbio factory to be built.
Small-scale plants have been built in France and Canada over the last 10 years but the Valbio cheese-based power station is one of the largest so far.
More electricity generating cheese units are planned in Australia, Italy, Brazil and Uruguay.
Register for free to continue reading
Registration is a free and easy way to support our truly independent journalism
By registering, you will also enjoy limited access to Premium articles, exclusive newsletters, commenting, and virtual events with our leading journalists
Already have an account? sign in
Register for free to continue reading
Registration is a free and easy way to support our truly independent journalism
By registering, you will also enjoy limited access to Premium articles, exclusive newsletters, commenting, and virtual events with our leading journalists
Already have an account? sign in
Join our new commenting forum
Join thought-provoking conversations, follow other Independent readers and see their replies