French president Francois Hollande signs gay marriage and same-sex adoption into law despite national protests
The changes have sparked angry demonstrations from conservative groups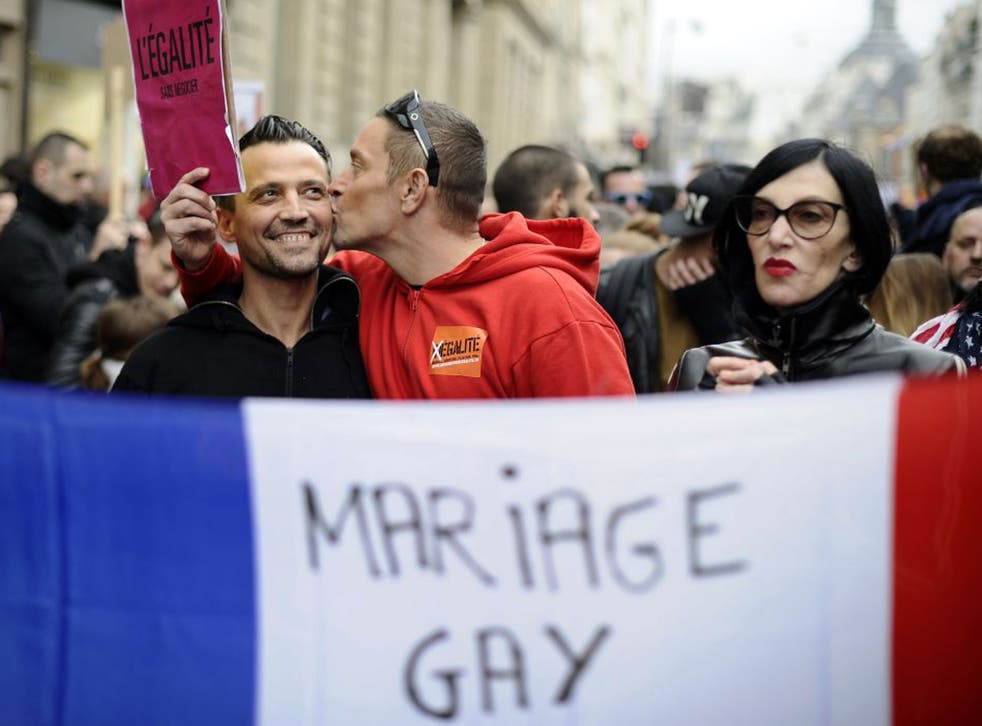 After months of protests and fiery debate, the French President has legalised gay marriage and same-sex adoption.
Francois Hollande's signature means the first gay marriages may be celebrated in France within the month. By French law there must be 10 days between the publication of the banns and the ceremony.
Hollande's office said he signed the bill this morning, a day after the Constitutional Council struck down a challenge to the law.
The President made legalising gay marriage one of his campaign pledges in last year's election. While polls for years have shown majority support for gay marriage in France, adoption by same-sex couples is more controversial.
The bill prompted months of widespread protests, largely by conservative and religious groups. Some were marred by clashes with police.
Register for free to continue reading
Registration is a free and easy way to support our truly independent journalism
By registering, you will also enjoy limited access to Premium articles, exclusive newsletters, commenting, and virtual events with our leading journalists
Already have an account? sign in
Register for free to continue reading
Registration is a free and easy way to support our truly independent journalism
By registering, you will also enjoy limited access to Premium articles, exclusive newsletters, commenting, and virtual events with our leading journalists
Already have an account? sign in
Join our new commenting forum
Join thought-provoking conversations, follow other Independent readers and see their replies