France mosque attack: Soldiers open fire on car 'attempting to ram mosque'
Three soldiers were reportedly injured, there also appear to be injuries among worshippers at the mosque in Valence, Drome
Samuel Osborne
Friday 01 January 2016 17:26 Comments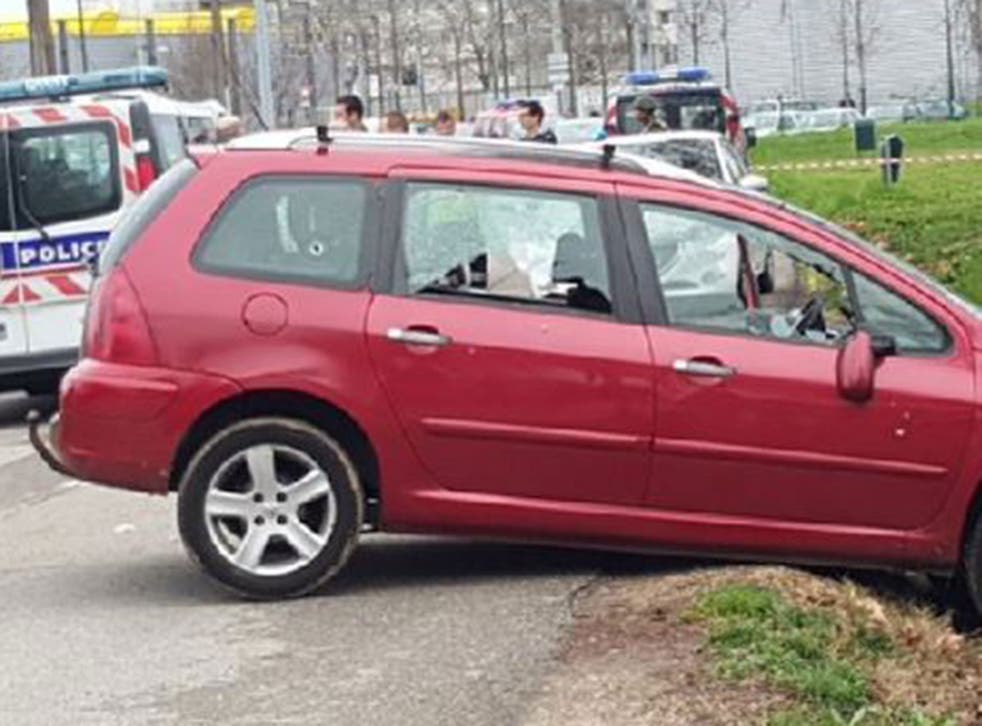 Several people have been injured after French soldiers fired on a car which attempted to ram them outside a mosque.
The driver of the car did not stop when ordered, Le Parisien reports, leading the soldiers guarding the mosque in Valence, Drome, to open fire.
The driver and another person in the car were injured.
Three soldiers were reportedly injured, there also appear to be injuries among worshippers at the mosque.
A stray bullet hit one a 72-year-old worshipper, the mosque confirmed.
The driver has been detained - his motives are currently unclear.
A local journalist for the Dauphiné Libéré newspaper claimed the man is aged 30 and is originally from Lyon.
Abdallah Dliouah, the mosque's imam, released a statement on Facebook to say: "Those who run the Valence mosque and those loyal to it are profoundly shocked by this act.
"The soldiers charged with the protection of the mosque are appreciated by worshippers and we denounce this act of aggression against those who assure our safety."
He added: "Pending the results of an investigation, we would like to reaffirm that this act, while serious, will not prevent our determination to promote our life together, as we have always done."
France is on high alert after the 13 November terror attacks in Paris, which killed 130 people. The soldiers are part of reinforced security guarding places of worship and other sensitive sites.
Register for free to continue reading
Registration is a free and easy way to support our truly independent journalism
By registering, you will also enjoy limited access to Premium articles, exclusive newsletters, commenting, and virtual events with our leading journalists
Already have an account? sign in
Join our new commenting forum
Join thought-provoking conversations, follow other Independent readers and see their replies