French tax-the-rich minister 'hid money in Swiss bank'
John Lichfield
Tuesday 08 January 2013 19:22 Comments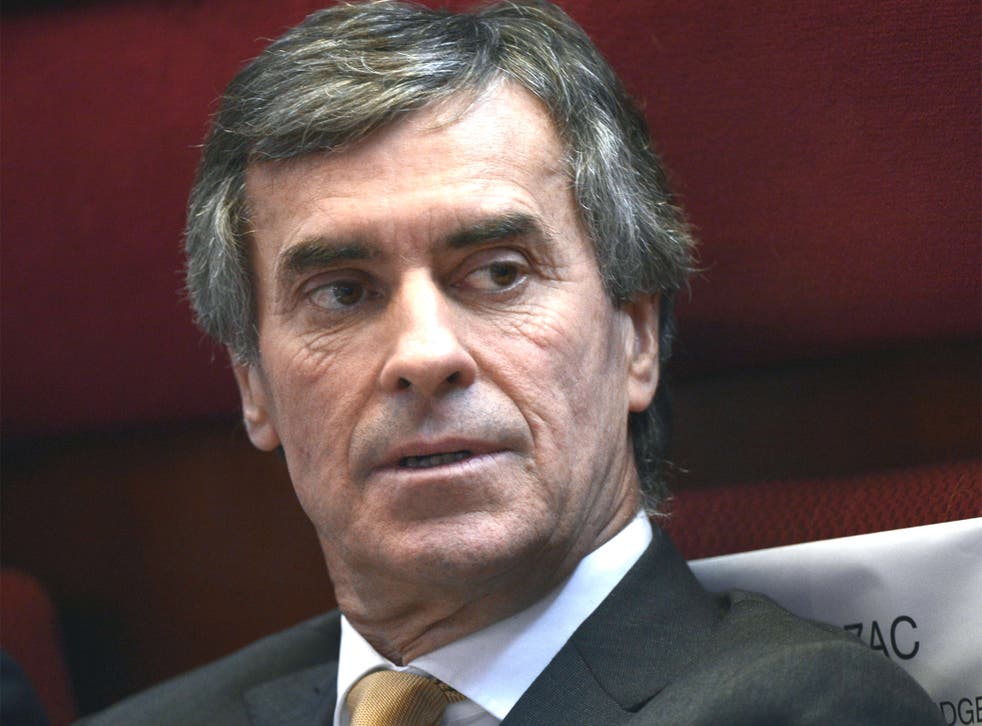 The French minister responsible for enforcing new taxes on the rich is to be investigated for tax evasion.
The Paris chief prosecutor announced today that he has started a preliminary investigation into media allegations that Jérôme Cahuzac hid money in an undeclared bank account in Switzerland until two years ago.
If proved, the allegations could be explosively embarrassing for a Socialist French government already facing constitutional complications, and an exodus by the wealthy, as it attempts to enforce President François Hollande's plans for a 75 per cent "supertax".
Mr Cahuzac, 60, once a successful cosmetic surgeon, now budget minister, welcomed news of the investigation today. He said he was confident the inquiry would prove he has never had an illegal off-shore bank account.
A parallel investigation will also be launched into Mr Cahuzac's complaint that he was defamed by the news website Mediapart which alleged last month that he had an undeclared UBS account in Geneva until 2010.
Mr Cahuzac has been in the front line of the government's campaign to crack down on tax evasion and increase taxation of the rich as part of a drive to reduce France's budget deficit. He has adamantly denied Mediapart's allegations.
Mediapart has posted online the recording of a telephone conversation in 2000 in which a politician, allegedly Mr Cahuzac, discusses his embarrassment about a Swiss account. It is said to have been recorded by accident by another person's telephone answering device. Mr Cahuzac says the voice is not his.
Register for free to continue reading
Registration is a free and easy way to support our truly independent journalism
By registering, you will also enjoy limited access to Premium articles, exclusive newsletters, commenting, and virtual events with our leading journalists
Already have an account? sign in
Join our new commenting forum
Join thought-provoking conversations, follow other Independent readers and see their replies