French social media awash with fake news stories from sources 'exposed to Russian influence' ahead of presidential election
An Oxford University study found a quarter of the political stories shared on Twitter were based on misinformation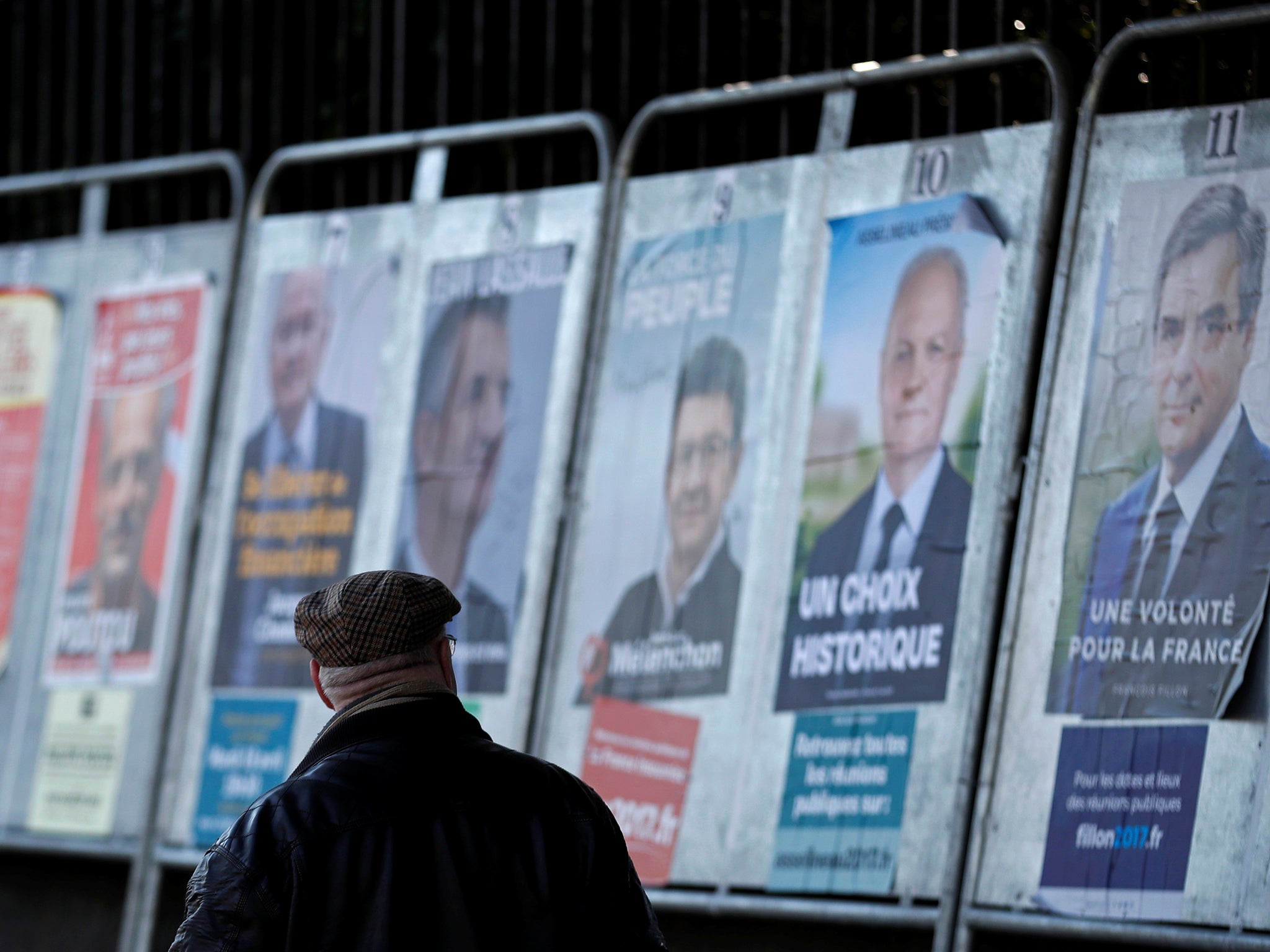 French voters have been deluged with fake news stories on their social media feeds ahead of the country's presidential election, many from sources "exposed to Russian influence", new research has found.
Researchers from Oxford University found up to a quarter of the political links shared on Twitter in France were based on misinformation. They were identified as deliberately false and expressed "ideologically extreme, hyper-partisan or conspiratorial" views with logical flaws and opinions presented as facts.
Another study published this week from the private research group Bakamo shows many of the fake news reports came from sources "exposed to Russian influence".
The studies reinforces fears expressed by the French authorities that Russia is trying to interfere in the election in the same way it meddled in American politics last year.
French newspaper Le Monde compiled some of the most striking stories that have been widely circulated on social media over the last few days. One website described by the newspaper as "an unreliable source of information" published a story announcing "election results", four days ahead of the vote.
It declared Front National leader Marine Le Pen the winner of the first round of voting, with 28.1 per cent of the votes followed by Emmanuel Macron with 22.83 per cent.It concluded "this is not fiction".
The story claimed it was based on the results of the electronic votes from the US but this year's election has no electronic votes and French citizens in the US were not due to vote before 22 April.
Another website claimed that investigative newspaper Le Canard Enchainé decided not to publish a story that showed Mr Macron held a secret offshore account – a claim that has been vehemently denied by the newspaper. The article does not cite a single source or any details on the alleged account.
Another story included a fake poll, which declared the right-wing candidate Francois Asselineau the winner of the first round of votes with a majority of 56.91 per cent of the votes in the first round. In the latest polls, Mr Asselineau was given 1 per cent of the vote. Another fake poll story gave far-left candidate Jean-Luc Melenchon winner of the first round, based on the number of tweets his Twitter account had received.
World news in pictures
Show all 50
The research by Oxford University concluded that the false media reports were not as prevalent as they were during last year's US presidential campaign.
Facebook recently suspended 30,000 suspected automated accounts in France with many of the profiles distributing politically driven misinformation and propaganda.
On Twitter, where automated accounts are allowed, many accounts that were used to promote Donald Trump have now turned their attention to pushing conspiracy theories and far-right ideas, according to Kevin Limonier, who is studying the manipulation of social media in the French election and and Clinton Watts, a former FBI agent and now a senior fellow at the George Washington University Center for Cyber and Homeland Security.
But Mr Watts said accounts from Russia were now shifting their attention to Germany, where the federal election is taking place in September. "If I had to estimate, about a third of previous Trump supporter accounts are now trying to influence the German election," he said.
Join our commenting forum
Join thought-provoking conversations, follow other Independent readers and see their replies