Frenchman seeks £280,000 payout after claiming he was 'bored out' of his job
Frédéric Desnard claims he suffered a 'descent into hell' over his job
John Lichfield
Paris Comments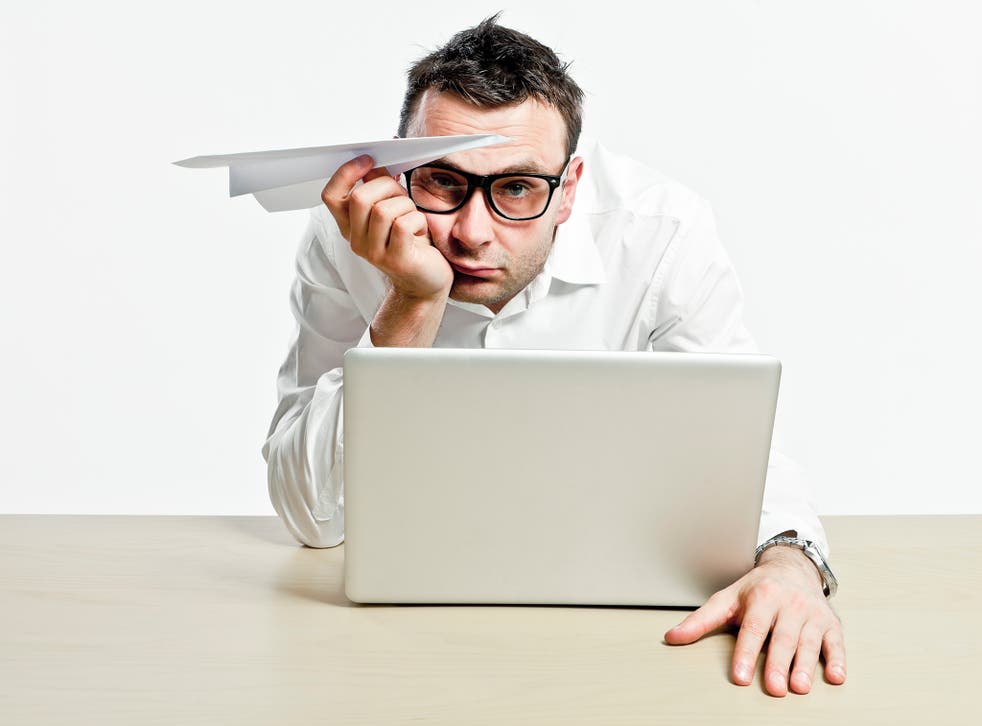 A French man has told a labour tribunal that his former employer had "bored" him out of a job.
Frédéric Desnard, 44, said that he had fallen ill in 2014 not because of "burn out" but because of "bore out" – months of being given nothing to do at work.
He claimed that this was a deliberate strategy on the part of his employer to get rid of him while avoiding severance pay. He was seeking €150,000 (£117,600) in damages from Interparfums, a company which markets luxury perfumes under leading fashion brand names. Mr Desnard was also claiming compensation for missed pay, which included holiday pay - bringing the total claim to around €360,000 (£282,000).
Mr Desnard told Agence France Presse that he had been "shoved in a back room" and suffered a "descent into hell, a nightmare" after the company lost a big contract and needed to restructure.
After working for the company for eight years as logistics manager, he found himself ostracised, he said. "I was given no more work to do…My friends became my enemies. People were only concerned about saving their own jobs."
As a result of this treatment, he claimed, he suffered serious health problems including an ulcer, depression and insomnia. After seven months' sick leave, he was fired without compensation.
"I was depressed. I was ashamed because I was doing nothing," he said.
His lawyer, Montasser Charni, said: "Frédéric Desnard was clearly the victim of a deliberate side-lining by his former employer with one sole objective: to be able to fire him without having to pay compensation."
The company rejected the allegations. It pointed out that in December 2015 a court had ruled against Mr Desnard for "defaming" the company, with Mr Desnard judged by the court to have a "personal animosity towards" Interparfums.
Initially, the company claimed, Mr Desnard had brought a case for "burn out" but then switched to "bore out".
Under French law, deliberate side-lining and silent treatment of an employee or "placardisation" (putting into a cuboard) is regarded as a form of bullying.
Judgement was delayed.
Register for free to continue reading
Registration is a free and easy way to support our truly independent journalism
By registering, you will also enjoy limited access to Premium articles, exclusive newsletters, commenting, and virtual events with our leading journalists
Already have an account? sign in
Register for free to continue reading
Registration is a free and easy way to support our truly independent journalism
By registering, you will also enjoy limited access to Premium articles, exclusive newsletters, commenting, and virtual events with our leading journalists
Already have an account? sign in
Join our new commenting forum
Join thought-provoking conversations, follow other Independent readers and see their replies