Gabriel Resources gold plans suffer setback, as Romanian parliament rejects mining law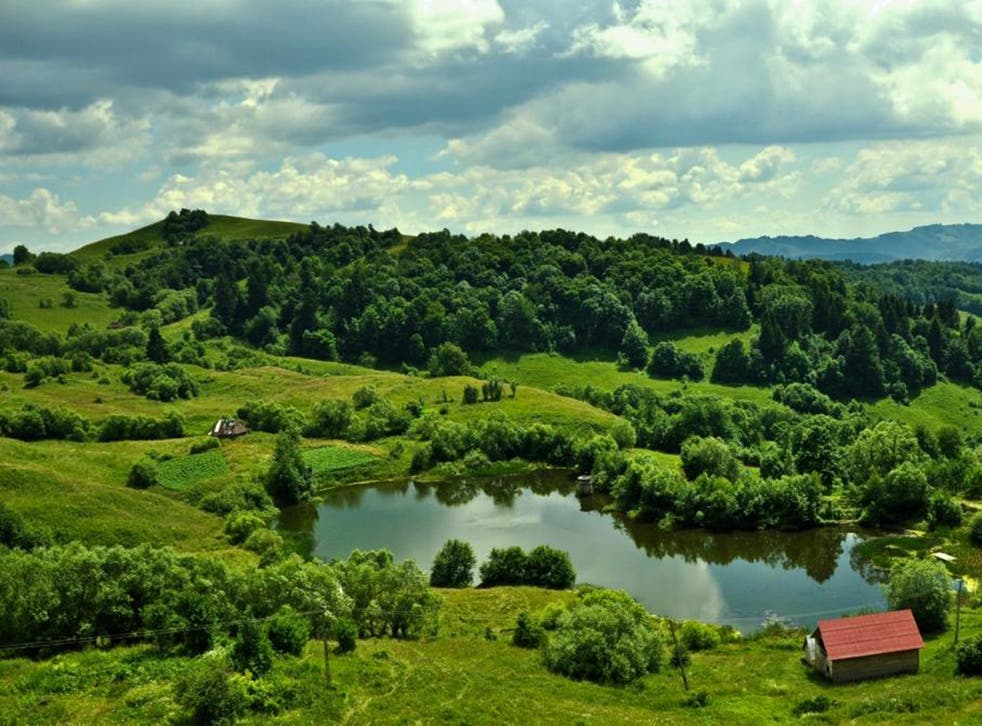 A parliamentary vote in Romania has rejected revisions to a new mining law that would have allowed Gabriel Resources, a Canadian mining company, to create Europe's largest open cast gold mine in the Transylvanian village of Rosia Montana.
The amendments to the new law were rejected due to inadequate attendance from the part of the deputies with 160 votes for, 22 abstentions and 105 votes against – the required quorum was not met.
Over a planned 16-year extraction period the controversial project was set to reap 314 tonnes of gold and 1,500 tonnes of silver, flatten four mountain tops, and deposit a huge waste lake containing cyanide, a chemical used in the process of gold leaching.
This rejection is one of many setbacks the mining company has faced in a 14-year saga, trying to obtain appropriate permits to start its metals excavation.
In August this year Prime Minster Victor Ponta passed a bill specifically for the proposed project, which triggered fierce international criticism, with protests over the past three months raging from Bucharest, London, New York, and as far-flung as Shanghai.
The mining company claim that job creation would be positive for Rosia Montana, and that the contribution of revenue from the project would be beneficial for the state.
Several hundred protesters congregated before the vote outside parliament chanting "Save Rosia Montana," demanding lawmakers to vote against the revisions to the country's mining law.
Eugen David, a local of Rosia Montana and the president of the project's main opposition group Alburnus Maior, stated: "For over sixteen years we have been telling Gabriel Resources' shareholders that their mine is illegal and unwanted. Today's decision confirms this once more and it also confirms the united determination of the Romanian people."
The main concern of those opposing the project point to possible environmental damage, often citing a cyanide spill in the northern city of Baia Mare - where a dam cracked in 2000 - which spewed 100,000 cubic metres of water contaminated with cyanide into 2000km of River Danube tributaries, polluting waters in Hungary, Serbia, and the Black Sea.
The Baia Mare disaster is said to be the worst environmental disaster in Europe since the Chernobyl catastrophe in 1986.
Earlier this week, fifty Greenpeace activists from 10 countries – in protest against the mine - were arrested in Bucharest for taking to the lawn of People's Palace, the second largest building in the world that hosts the Romanian government, for digging the lawn 'for gold' with pick axes.
Gabriel Resources have so far spent more than $500m on the project, and the company is yet to release a statement on this latest setback.
Register for free to continue reading
Registration is a free and easy way to support our truly independent journalism
By registering, you will also enjoy limited access to Premium articles, exclusive newsletters, commenting, and virtual events with our leading journalists
Already have an account? sign in
Register for free to continue reading
Registration is a free and easy way to support our truly independent journalism
By registering, you will also enjoy limited access to Premium articles, exclusive newsletters, commenting, and virtual events with our leading journalists
Already have an account? sign in
Join our new commenting forum
Join thought-provoking conversations, follow other Independent readers and see their replies