Gay, socialist and born in a squatters' camp – meet the new PM of Belgium
Elio Di Rupo is the unlikely outsider chosen to lead after 18 months of political deadlock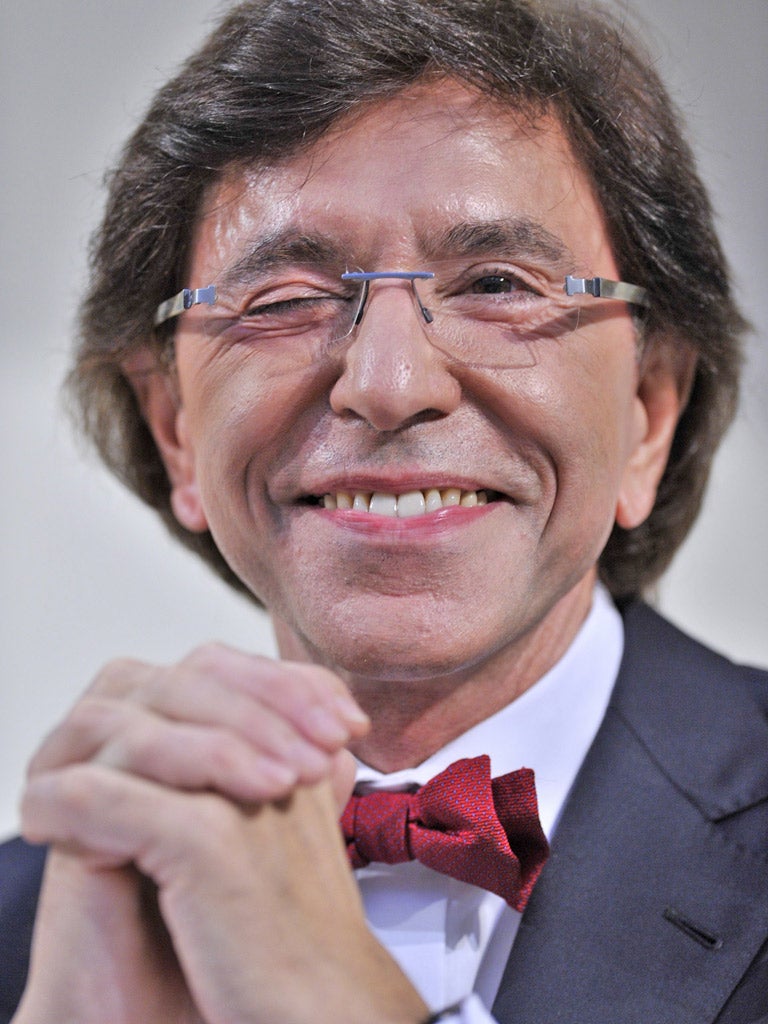 They do things differently in Belgium. The country has finally chosen a prime minister after 535 days of caretaker government, smashing all previous European and world records. Elio Di Rupo, sworn in by King Albert II yesterday, is the first openly gay leader of a European Union country.
Yet more startling in Belgian terms, he is the first French speaker since 1979 to lead the country, in which 60 per cent are Dutch-speaking.
He is a left-wing prime minister in a country that votes heavily to the right.
But there is something else atypical and characteristically Belgian about the his elevation.
While Italy and Greece responded to the financial crisis by suspending democracy and appointing technocratic leaders, in Belgium the crisis has shocked back into life a federal democracy that had been in a quarrelsome coma for nearly 18 months.
A severe downgrade by the ratings agency Standard & Poor's last month finally obliged Belgium's perennially squabbling, linguistically split political classes to agree a new national government. How long that government will last is open to question.
Mr Di Rupo, 60, has already been called the weakest prime minister in Belgian history.
He is a flamboyant, atheist, socialist Francophone fond of large, red, floppy bow ties. At first glance he does not seem to be the man best placed to reconcile conservative, Catholic, Dutch-speaking suburban voters with the federal Belgian government – or the concept of Belgium itself.
His coalition has only a minority of MPs from the wealthy Flemish north. He speaks fluent French, Italian and English (as a chemistry graduate of Leeds University) but can scarcely speak Dutch, the country's majority language.
Bart de Wever, head of a moderate Flemish separatist party that topped the polls in the last elections in June 2010, said: "My Nigerian cleaning lady who has been in Belgium for two years speaks better Dutch than Elio."
A poll in the Francophone newspaper Le Soir this week showed just 29 per cent of Flemish people have confidence in him. Support among French-speakers from Brussels and the economically struggling south was at 69 per cent.
On the other hand, Mr Rupo is a wily fighter and survivor, a man who has made his way to the shaky pinnacle of Belgian political life from the most unpromising possible beginnings.
Elio Di Rupo was born on 18 July 1951 in a squatters' camp for Italian immigrants in Morlanwelz. His mother and father, landless peasants with six other children, had headed north to find work.
When Elio was a year old, his father was run over and killed by a truck. His three brothers were placed in an orphanage while his mother raised him and his three sisters on £6 a month.
"My life is a fairytale," he told a journalist, Francis Van de Woestyne, in a biography. "You could not make it up. With nothing [my mother] gave us happiness. On celebration days she would buy sandwiches that she cut in two."
Colleagues on the Francophone left say they are a little tired of his tales of "divided sandwiches" and his parents' "solitary, wooden suitcase". Opponents are more generous. "Di Rupo is the American dream, Belgian version," said Vincent Van Quickenborne from the Flemish liberal party, Open VLD.
A brilliant student, Mr Di Rupo became a doctor of chemistry before switching to politics in 1982. Although initially mocked as the "little macaroni", he become mayor of Mons, on the Belgian-French border, a Euro MP, national education minister and vice prime minister of the Walloon region.
Since 1999 he has led the powerful Francophone Socialist party, one of the Europe's most unreconstructed.
In 1996, as Belgium was torn apart by the Dutroux paedophilia scandal, Mr Di Rupo faced down wrongfulclaims that he had had sex with an underage boy. In doing so, he openly declared his sexuality for the first time.
In the recent biography, he remembered being pursued down a street by a pack of journalists. He told how one had shouted: "They say you're a homosexual!" He recalled: "I turned around and replied, Yes, so what?' I will never forget that moment. [The journalists] were so surprised by my reply that they stopped pushing one other."
Colleagues and opponents say his political skills, long doubted by the Belgian media, emerged during the 18 months of talks that finally produced a new government this week.
It was largely his insistence and eye for a possible compromise that produced an agreement, settling a dispute about political rights for Francophones in the mainly Dutch-speaking suburbs around Brussels.
Mr Van de Woestyne says: "Belgians are very grateful for his efforts to resolve the government crisis, which has lasted too long. If he's not quite regarded as the country's saviour, he is seen as the man who ended the crisis."
Forming a Belgian government is hard enough; running one at a time of world economic crisis is something else.
Mr Di Rupo's Francophone and Flemish coalition has committed itself to budget cuts to stop the country (which has accumulated debt equivalent to 90 per cent of GDP) going the way of Ireland, Portugal and Greece.
Even more difficult, perhaps, will be the enactment of reforms to ease the perennial tensions between French and Dutch-speaking communities.
For the first time ever, a majority of mostly right-leaning voters in Belgium's Flemish north say they favour greater autonomy up to and possibly including a division of the country.
Can they be persuaded to believe in a Belgian future by a gay left-winger of Italian extraction who can scarcely speak Dutch?
Out to govern: Other political trailblazers
Jóhanna Sigurðardóttir The world's first openly gay head of government, 69, is a former flight attendant and trade unionist who became Iceland's Prime Minister in 2009 after the collapse of her country's banking sector. She has been in a civil union since 2002.
Barney Frank The Harvard-educated Democrat congressman represented Massachusetts for six years before coming out in 1987. He became the most prominent gay politician in Washington. Mr Frank, 71, last week announced he will retire from Congress in 2013.
Anna Grodzka The 57-year-old, previously a man named Krystoff, became Poland's first transsexual MP last month. Her election campaign had to overcome prejudice in a conservative country still dominated by the Catholic church.
Join our commenting forum
Join thought-provoking conversations, follow other Independent readers and see their replies