German army paints broomsticks black to resemble machine guns in Nato exercises
Officials said real weapons were not needed for war games in Norway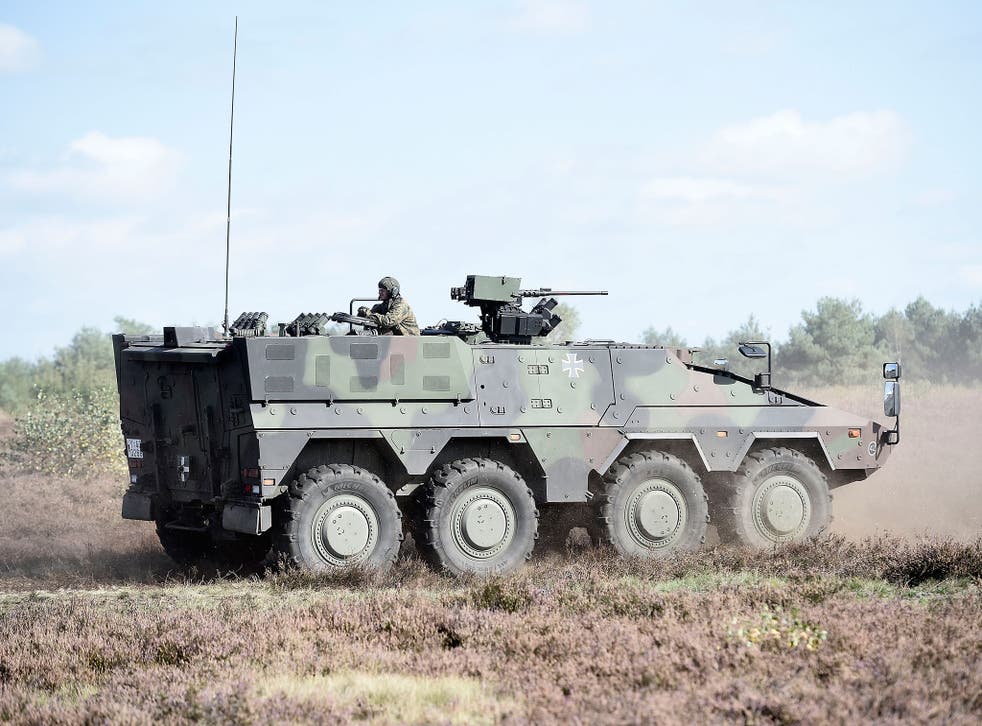 The German army has been painting broomsticks black and mounting them on armoured vehicles to resemble machine guns, it has emerged.
Defence Ministry officials admitted employing the unusual props during military exercises in Norway with Nato's rapid Response Force in September.
A spokesperson told The Local the armoured Boxer vehicle carrying the broomsticks was not required to carry live ammunition during the "Noble Ledger" manoeuvres as it was acting as a roving command post.
An internal Bundeswehr report exclusively seen by ARD television's Kontraste programme, said that "the gun barrel on the GTK Boxer's weapon system was simulated with a black-painted broomstick because no barrels were available".
The incident has become the focus of ridicule and consternation in Germany amid reports of the Bundeswehr being under-supplied.
But the Defence Ministry spokesperson insisted that its part of the Nato force had been fully equipped for weeks, adding: "Why the soldiers still simulated a weapons system is professionally incomprehensible."
Media reports in Germany noted that Bundeswehr troops involved were lacking equipment including night vision devices, pistols and machine guns but the spokesperson said the items were not needed at the time and were available if required.
Around 6,500 soldiers from several countries took part in the exercises, Nato said, in preparations towards a new division formed to tackle humanitarian emergencies and armed conflicts.
Nato's evolution

Show all 7
At the Wales Summit in September 2014, Britain and other allies agreed to create a spearhead within the existing reaction force called the Very High Readiness Joint Task Force (VJTF).
Formed in response to the Ukrainian conflict, it will be able to deploy at very short notice, particularly at the periphery of Nato's territory, with troops, artillery, air, maritime and special operations components.
Join our new commenting forum
Join thought-provoking conversations, follow other Independent readers and see their replies