German Chancellor Angela Merkel set for major setback in Berlin elections
The recent election losses has led to speculation that the three-term Chancellor may not stand for another term in next year's federal election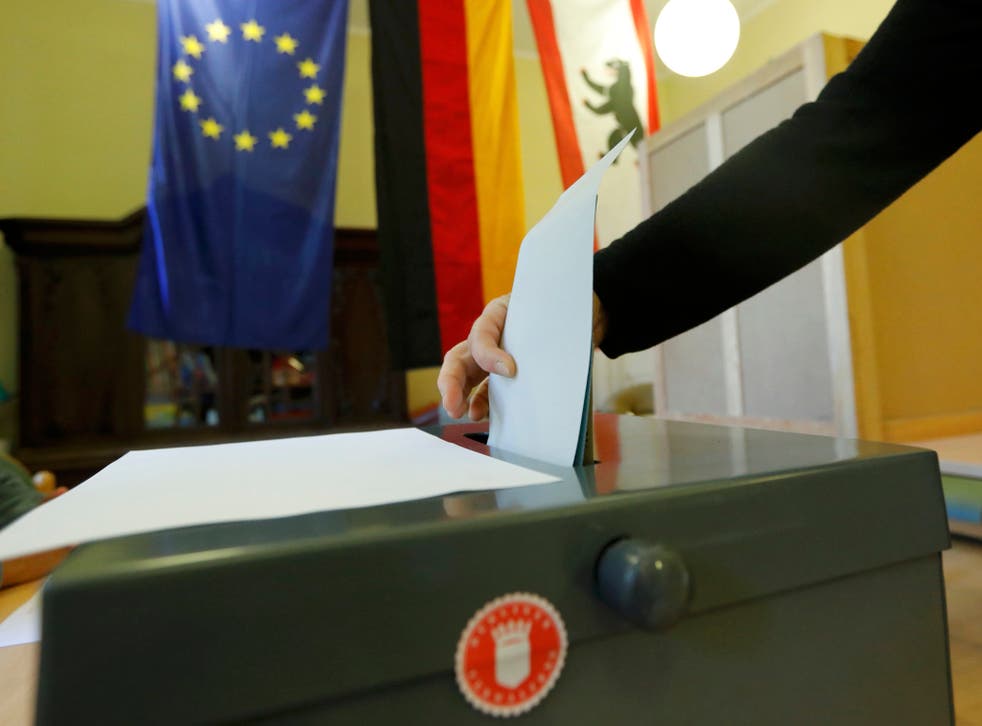 Angela Merkel's Christian Democrats (CDU) is expected to suffer a further political setback in the Berlin state elections.
The polls predict the anti-immigrant Alternative for Germany (AfD) will make gains for the second time in two weeks profiting from a popular backlash over the Chancellor's refugee policy.
Voting began at 8am with 2.5 million eligible to decide who to represent them in the Berlin city assembly.
The latest Berlin poll by Forschungsgruppe Wahlen for ZDF public broadcaster put the CDU on 18 percent, down 5 points and far behind the SPD's projected 23 percent.
It put the AfD on 14 percent, the leftist Die Linke at 14.5 percent and the ecologist Greens on 15 percent.
The heavy losses projected for CDU could lead to the centre-left Social Democrats (SPD) dropping them as coalition partners.
The CDU was pushed into third place behind AfD in the eastern state of Mecklenburg-Vorpommern with 19 per cent of the vote behind AfD's 20.8 per cent.
The Mecklenburg-Vorpommern election results has caused the Chancellor's conservative allies to call for a cap of 200,000 refugees per year.
Angela Merkel reduces young girl to tears
Ms Merkel has rejected such a limit and has defended her approach through securing the EU's external borders, agreeing migration deals with the likes of Turkey and distributing refugees across Europe.
The recent election losses has led to speculation that Chancellor Merkel may not stand for a fourth term in next year's federal election.
The AfD has campaigned heavily on the migrant issue, playing to voters' fears about the cost of the roughly 1 million migrants who entered Germany last year and about their integration.
Register for free to continue reading
Registration is a free and easy way to support our truly independent journalism
By registering, you will also enjoy limited access to Premium articles, exclusive newsletters, commenting, and virtual events with our leading journalists
Already have an account? sign in
Register for free to continue reading
Registration is a free and easy way to support our truly independent journalism
By registering, you will also enjoy limited access to Premium articles, exclusive newsletters, commenting, and virtual events with our leading journalists
Already have an account? sign in
Join our new commenting forum
Join thought-provoking conversations, follow other Independent readers and see their replies