German football coach Otto Rehhagel will lead 'charm offensive' to restore Berlin's image in Greece and Cyprus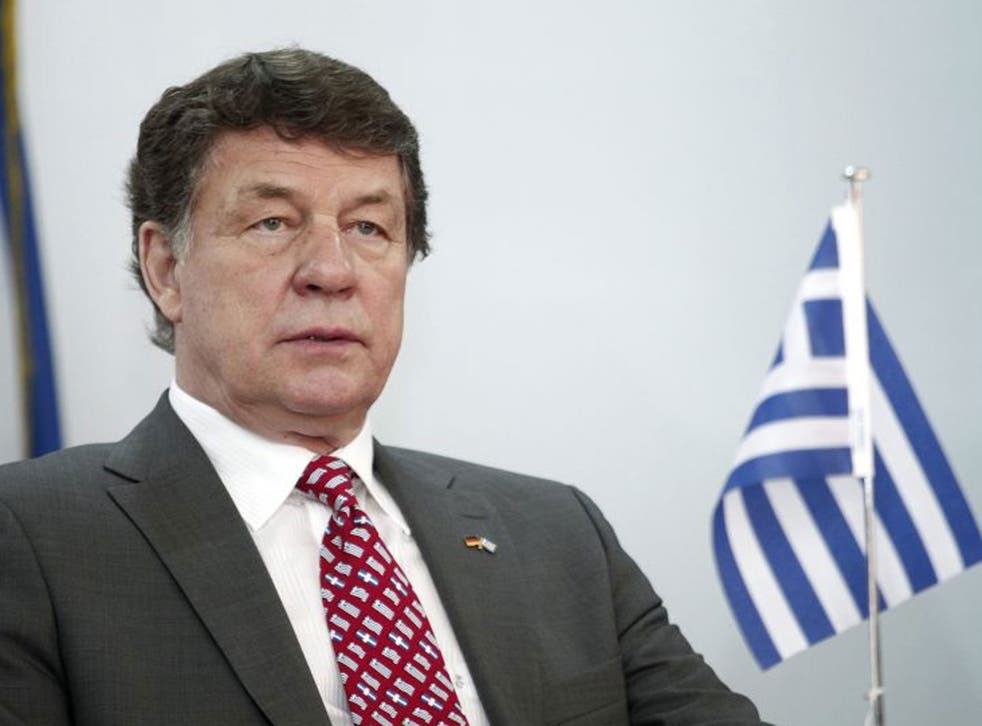 Otto Rehhagel, the German football coach who led Greece to victory in the 2004 European Championships was unmasked as Chancellor Angela Merkel's latest weapon in a campaign to restore Berlin's tattered image in Greece and Cyprus.
The coach will be under no illusions about the size of his task. Draconian austerity measures implemented by the Greek government have been blamed on Germany and Mrs Merkel's government from the outset of the Euro crisis. On a rare visit to Athens in October the German Chancellor was greeted with "Heil Hitler" salutes and placards showing her dressed as a Nazi SS officer.
The Chancellor was reported to have picked Mr Rehhagel for the delicate mission late last year after being stung into the unpleasant realisation that her country had achieved something approaching most hated nation status among many ordinary Greeks.
But Mr Rehhagel is no ordinary German. He so revered by Greeks for his Euro 2004 "miracle" that he was made an honorary citizen of Athens, declared man of the year and nicknamed "Rehakles" – an allusion to the mythical ancient Greek hero Heracles.
Yesterday it was revealed that Mrs Merkel had dispatched the 74-year-old to Athens, where he has embarked on a three-day visit as "goodwill ambassador".
Speaking to reporters in Athens after meeting the Greek Tourism Minister, Olga Kefalogianni, the former Greek national coach insisted that both countries were "connected by friendship and common culture."
Mr Rehhagel will stay in Athens till Easter. As well as meeting the president and prime minister, he is expected to attend a friendly football match between unemployed youths. "Whatever happens, Greeks will remain our friends. We have to help countries that are down on their luck," the goodwill ambassador said.
Join our new commenting forum
Join thought-provoking conversations, follow other Independent readers and see their replies