German foreign intelligence service 'spied on journalists from BBC, New York Times and Reuters'
Revelations come as German parliament investigates activities of BND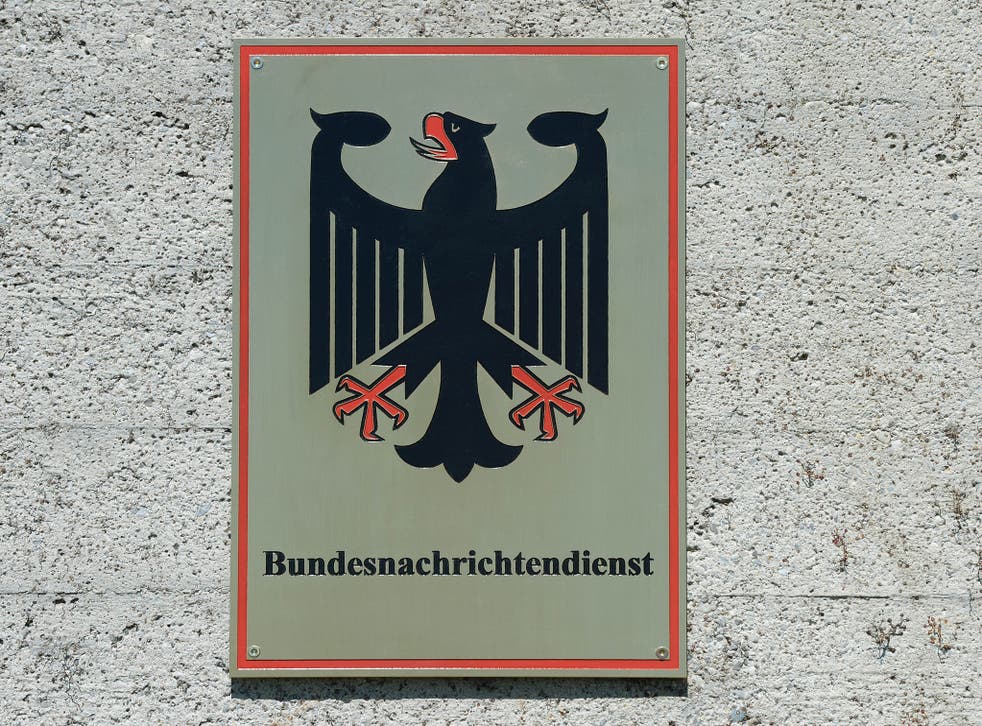 Journalists from the BBC, Reuters and New York Times were among those spied on by the German foreign intelligence service, according to reports.
Surveillance was allegedly carried out by the Bundesnachrichtendienst (BND) on at least 50 reporters since 1999.
Respected German magazine Der Spiegel reported the findings after obtaining BND documents listing journalists' emails, faxes and telephone numbers.
The document reportedly showed more than a dozen BBC journalists were being monitored via numbers at the organisation's London headquarters and in Afghanistan.
May details surveillance plan
In addition, the list showed a New York Times phone number, also in Afghanistan, and several mobile and satellite phone numbers for the Reuters news agency in Afghanistan, Pakistan and Nigeria.
Reporters from less well known organisations in Kuwait, Lebanon, India, Nepal, Indonesia and Zimbabwe were also targeted, according to Spiegel .
The BBC expressed dismay over the reports.
"We are disappointed to hear these claims," a BBC spokesperson said.
"The BBC's mission is to bring accurate news and information to people around the world, and our journalists should be able to operate freely and safely, with full protection for their sources.
"We call upon all governments to respect the operation of a free press."
The organisation said it had not received a response from the BND about the allegations.
The German branch of Reporters Without Borders told the magazine the alleged surveillance was "egregious attack on press freedoms" and "a new dimension of constitutional violation".
The BND has declined to comment directly on the report.
World news in pictures

Show all 50
In a statement sent to the Associated Press, the agency said it only communicates with the German government and politicians on parliament's intelligence oversight committee about "operative aspects" of its work.
The revelations come as the activities of the US National Security Agency (NSA) and BND are being investigated by the Bundestag.
It is alleged the two agencies collaborated to conduct huge surveillance operations.
Chancellor Angela Merkel was spied on by the NSA several years ago and was called as a witness to the inquiry earlier this month.
Register for free to continue reading
Registration is a free and easy way to support our truly independent journalism
By registering, you will also enjoy limited access to Premium articles, exclusive newsletters, commenting, and virtual events with our leading journalists
Already have an account? sign in
Register for free to continue reading
Registration is a free and easy way to support our truly independent journalism
By registering, you will also enjoy limited access to Premium articles, exclusive newsletters, commenting, and virtual events with our leading journalists
Already have an account? sign in
Join our new commenting forum
Join thought-provoking conversations, follow other Independent readers and see their replies